Recently, I sold this beautiful piece of art work!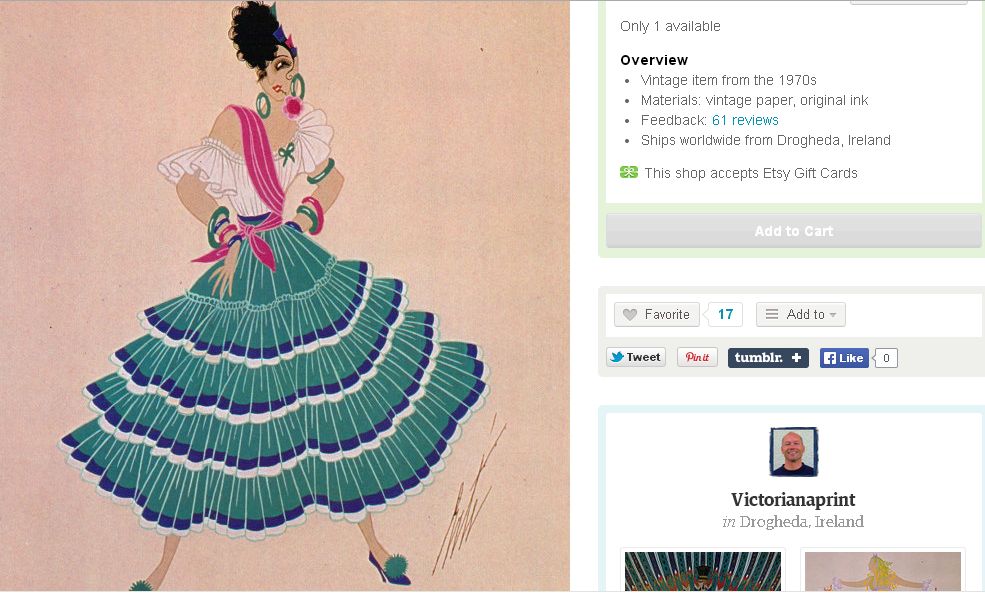 click on the images to enlarge them
It is a page from a 35 year old book and the buyer was happy to pay me $10 for it.
I agree that $10 isn't going to change my life or anyone else's for that matter but this is just one example of several similar sales that I have made recently of pages taken from the same book.
I have been selling pages taken from old books for a decade now and have made some serious profits doing so but this particular book is one of my favorite purchases because it is the perfect demonstration of how simple it can be to make money with the Prints Make Profits idea.
There were only five steps in the process;
 Identify a popular book print niche with sales already being made on ebay and/or Etsy
 Buy a cheap book containing lots of full page, colored prints
 Remove the prints and scan them (to provide the images for your listings)
 List them for sale on ebay and/or Etsy
 Slip the sold prints into rigid mailers and mail them to the buyers
In addition to being very simple, this new income stream cost very little to establish
Here is my receipt for the book;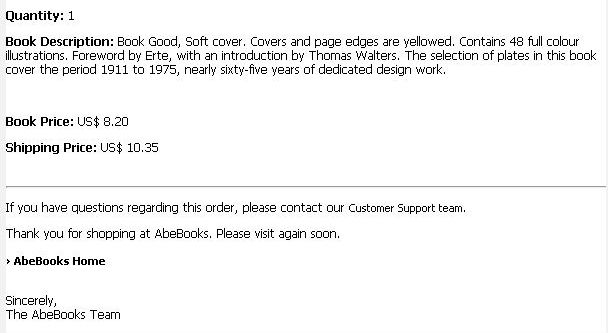 I paid a mere $18.55 to have the book containing "48 full colour illustrations" delivered to my door.
Each illustration cost me just 38 cents!
(you can actually buy this book online today for even less than I paid!)
Brand new Mini Guide entitled
"Erte"
I have compiled all of my personal research into this exciting and profitable niche into a brand new, fully illustrated 24 page guide entitled – "Erte"
I have researched FIVE different source books that are freely available online for ridiculously low prices meaning that you too can obtain these beautiful designs for cents and sell them for $10 PLUS (the average ebay.com sale value in this niche for the last 90 days is actually $14.64  source – Terapeak)
I have included all of my detailed ebay, Etsy and Terapeak research so that you know exactly what to buy and how to list them including a really clever way to encourage multiple purchases.
PLUS a Special BONUS!
I have written a Personal Case Study which shares my first foray into selling on Etsy – my initial impressions of using the site and why I believe you should try it too! I provide a detailed breakdown of the costs of selling these plates on Etsy, how to safely remove the plates from the book without damaging them, how to scan them for best results, a list of my packaging suppliers.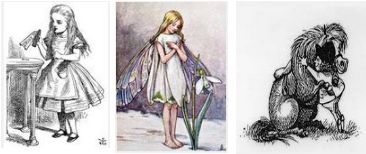 Erte is the fourth Mini Guide in my series which includes Alice's Adventures in Wonderland,  C M Barker's Flower Fairies and Norman Thelwell's Fat Pony Club and as a strictly limited special offer I am giving you the opportunity to buy ALL 4 Guides INCLUDING my brand new Erte Guide AND the BONUS Personal Case Study for just $19.97 – that's a whopping 50% discount!
(The Mini Guide 3 pack (Alice, CM Barker, Thelwell) currently sells for $29.97 but I am giving you the opportunity to get both the brand new Erte Guide and the Mini Guide 3 pack for just $19.97!)
Best Value Package: My brand new "Erte" Guide PLUS the BONUS Personal Case Study AND all 3 Mini Guides – Alice, CM Barker, Thelwell – one LOW payment of $19.97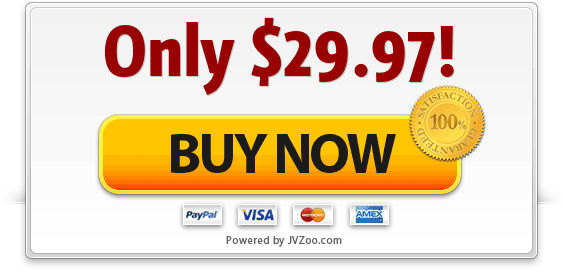 Option Two: My brand new "Erte" Guide PLUS the BONUS Personal Case Study – one LOW payment of $9.97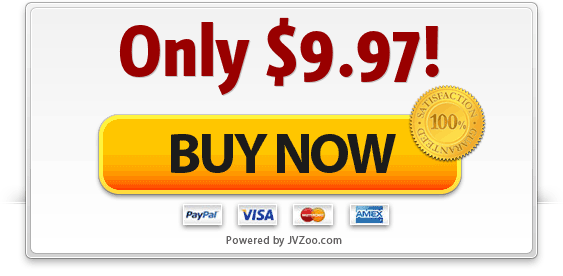 .
| | |
| --- | --- |
| | If you have enjoyed reading this post and you'd like more FREE TIPS and ADVICE pop your details in the boxes and I will email you whenever I update my blog! |