The start of a new year is a great time to take stock and reflect on the year that's just ended and focus on plans for the new year ahead.
2011 was a hugely positive year for me and my business and here are a few of the high points:
May 1st  – Myself and Deb Henry began our business partnership.
I really can't overstate the positive effect that this partnership has had on me and my business. Deb is an incredibly creative and talented person and together we make a great team!
Our first jointly created product – Print Sorcery was launched in May and proved to be a huge success!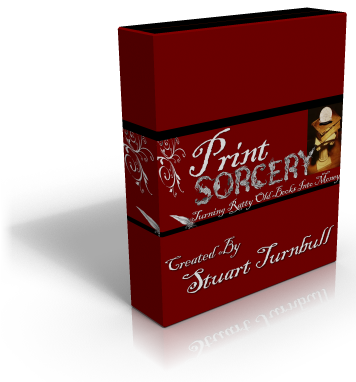 .
This multi-media follow up to the Prints Make Profits eBook allows you to follow my vintage print research by video.
I love using video to get my message across, there will always be a place for the printed word but watching and listening is a much more effective way to learn (and from the teacher's point of view it is much easier and quicker to create half a dozen tutorial videos than to write a whole ebook!)
.
.
May also saw the launch of our first PROOF Guide.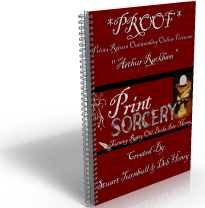 The idea behind the PROOF Guides is to provide pre-researched artists and print genres that are popular on eBay to help you get your own vintage print business up and running quickly.
We started with 'Arthur Rackham' and followed up with 'Gustave Dore' in June and 'Natural History' in October. Each guide details books that you can buy cheaply online today containing prints that you can sell at a very healthy profit tomorrow (REMEMBER, "very healthy profit" in 'Prints Make Profits land' equals 300% 400% 500% and MORE!)
Each of the PROOF Guides is based on a subject that has sold strongly on eBay for YEARS, there are no "flash in the pan" ideas here so you really can build an online income stream that won't dry up after a few weeks.
.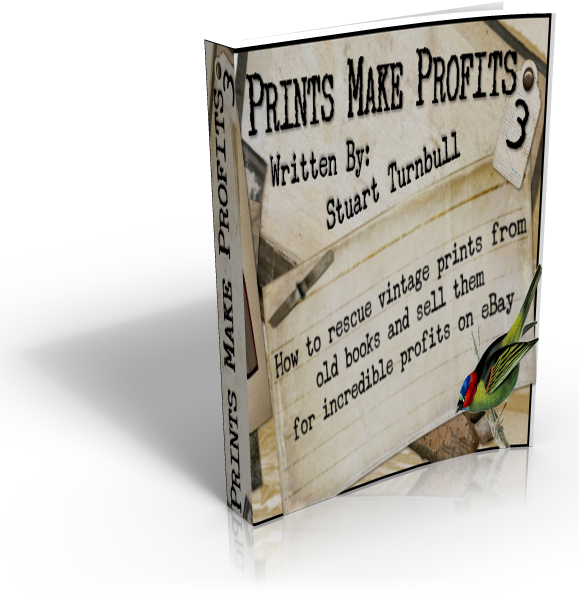 .
First published in 2008, this best selling eBook is now in its third edition and is proving as popular as ever!
Bigger and better than ever, our flagship product provides a comprehensive and fully illustrated overview of the business model and is responsible for hundreds of success stories some of which you can read about here.
.
.
.
In October we launched our unique "business in a box" concept – the Prints Make Profits Workshop.

Twelve lucky action takers each received everything they needed to kickstart their very own vintage/antique print businesses.
And when I say "everything" that is exactly what I mean!
Each Workshop Kit contained an antique book carefully researched by me containing valuable prints that are hot sellers on eBay.
Archive quality mat kits custom cut to match the antique prints and rigid mailers to dispatch them safely were also included.
A tutorial DVD showing every step of the process from safely removing the plates from the book to trimming and matting them for a professional quality product and then how to pack them to arrive in pristine condition.
The Workshop Kit also included several printed and bound reference guides plus all of the tools required – from craft knives to artists tape!
Each Workshop Kit comes with a lifetime promise that we will be there whenever any support, advice or encouragement is needed.
This is what Tina in California wrote on receiving her Workshop Kit:
Hi Deb and Stuart,

I just wanted to touch base and let you know that I received my Prints Make Profits Workshop kit. I was so excited when it arrived. To say that I am impressed is a complete understatement. When you said it's a business-in-a-box, you're weren't kidding!!! I'm so excited to list my first print on eBay. The book that you sourced for me is amazing and I couldn't believe that I had a book in my hands that is over 100 years old. I'm looking forward to digging in and taking advantage of all the possible ways to build my Print business. Thank you both for taking the time to meticulously put this workshop together. And I also really enjoyed the personal note that came with the kit. It was that little touch that let me know how proud you are of this business and how much you want to help your students succeed. I look forward to learning all I can from you both now, and far into the future. Thank you from the bottom of my heart for sharing your time and talents with me.

Your Loyal Print Student,

Tina Jones 😎
.


We ended the year by introducing a 4th PROOF Guide.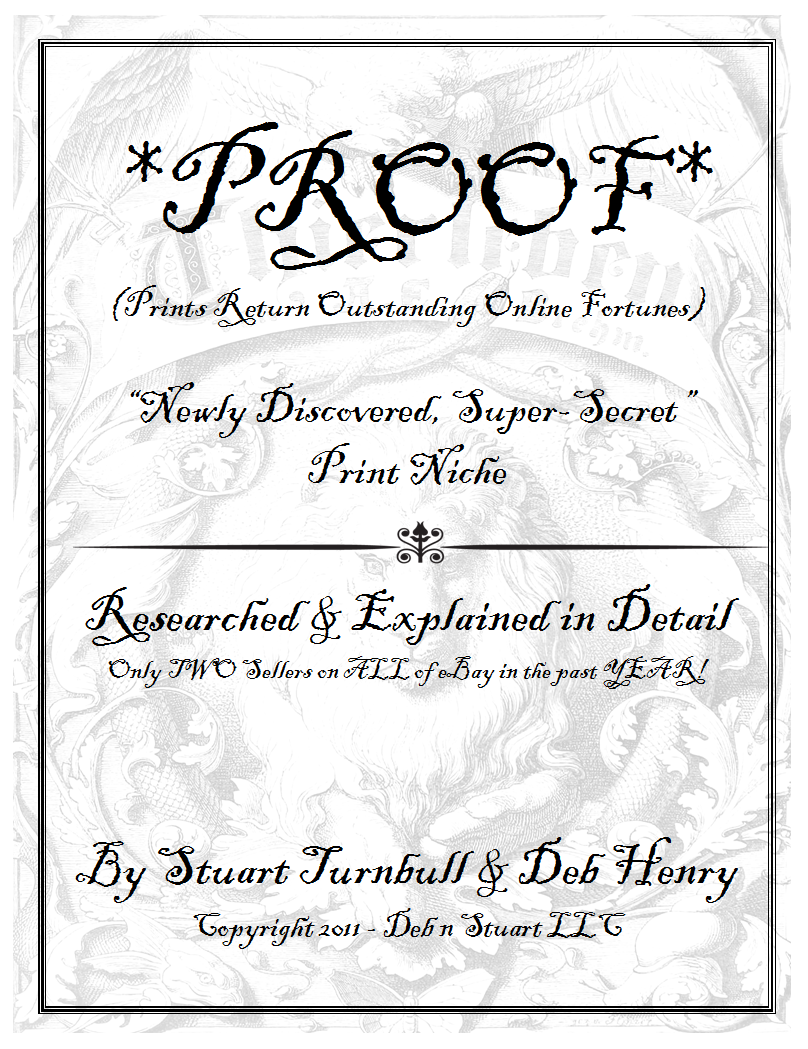 This guide revealed a brand new, super secret niche that had only 2 sellers on eBay worldwide!
We provided every little detail to enable you to exploit this lucrative niche from the exact books to source the prints and where to buy them to the best way to list the prints for maximum profits.
We put a strict limit on sales by making the guide available for 4 days only to protect the niche.
You won't find a live link because this guide will never be made available again (other than to Prints Make Profits Workshop students)
.
.
.
So looking forward, what have we got planned for 2012?
We have built our reputation on simple to implement ideas that are cheap to start,  fun to do and really work.
You won't find any "magic button" "instant riches" nonsense here just real, workable ideas that we have actually followed successfully ourselves.
.
Just a few of the exciting things we have planned in 2012:
The Prints Make Profits Workshop will be re-opening its doors in January
If you are interested in finding out more you need to click the link to join the pre-launch notification list NOW!
We are currently testing a new business model that can be worked alongside the Prints Make Profits vintage prints business
This is the perfect complementary business because it utilizes one of the Prints Make Profits by-products in a creative and profitable way.
There is very little competition already doing this and you can run the business through multiple sales platforms (eBay, Amazon, Etsy etc.)
Look for more information and a comprehensive guide in the first half of 2012!
.
We are going LIVE!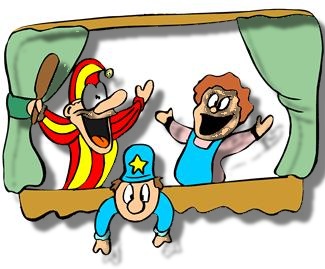 That's right!  We are taking our show on the road …
we plan on "knocking out" the tired, old-school rules about eBay and how to be successful!
Our Workshop LIVE will offer a VERY limited, hands-on three-day workshop with Deb & me.
Deb & I are both super excited about this new offering!
We will teach the "Art" of selling on eBay, will introduce some REALLY cool new niches, and will send you home with bushels of knowledge, hands-on experience and a bag of goodies to help you sell & to keep you motivated and focused when you get back to the "real world"!
We already have the schedule laid out, the dates picked, and a venue selected!
Keep a close eye on BOTH blogs (Deb's & mine) to learn more about this EXCITING opportunity  – open only to a dozen lucky participants!
 .
Please leave any comments or questions below… we would LOVE to hear your thoughts about our upcoming projects!
Talk soon!

| | |
| --- | --- |
| | If you have enjoyed reading this post and you'd like more FREE TIPS and ADVICE pop your details in the boxes and I will email you whenever I update my blog! |