A word to the wise about ebay.
The true value in ebay isn't the ability to reach a global market to sell your stuff, the real value is in using ebay as a massive lead generating tool for your business.
Let me explain; have you ever seen auctions for items that are priced so ridiculously low that you are left wondering how the h*ll the seller covers his costs let alone makes any money?
If you delve a little more deeply into these listings you'll see that the seller will invariably include links to their ebay store where they have their "real" listings.
In other words the dirt cheap items are "loss leaders" that grab the browsers attention and entices them into the store.
Rather like the half price bread or milk offers that the local supermarket advertises heavily – Walmart knows that once you are in the store you are highly unlikely to leave with just the cheap bread and milk in your trolley!!
So what does a successful online business look like?
An ebay store, multiple ebay accounts, your own off ebay website, a blog, social media accounts, a mailing list, YouTube channel.
Think of a octopus and its many tentacles!
The key to your success is how effectively you link each of these facets together and today I have had the pleasure of chatting to Gareth Kentish who has built his own successful online business following this very principle.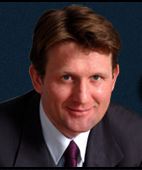 Gareth is a cycling nut and sells cycling clothes and accessories from his ebay store – nothing particularly innovative there but what Gareth also does is use another ebay account to sell ebooks and he directs the traffic from this account to his store by including links in his auctions.
Gareth didn't stop there, he also runs an off ebay  web store selling his cycling gear and a personal blog to share his online marketing experiences.
Gareth's success is built on the principle that "repeat business is so much easier to win and at a lower cost to winning a new customer" so he strives to provide exceptional customer service and gives his customers multiple ways to connect with his business and join his mailing list.
This approach has enabled Gareth to quit his day job and he now supports his family with his online businesses.
Having established a business model that works, Gareth decided to share his techniques and methods and the result is the Auction Money Generator program

I have spent the last few days having a really good dig into Auction Money Generator (AMG) and I have to say it is one of the most impressive ebay tutorial products I have seen.
AMG is a membership site designed to help you increase your ebay sales to such an extent that you have choices –
Choices to go full time, quit your job and become financially self sufficient.
So what do you get for your money?
The main meat of the product is provided by a 60 page ebook which is supplemented by a series of screen shot videos that step you through the various techniques.
Gareth has a natural flair for teaching and this shines through in his videos!
I was delighted to find a video tutorial about adding YouTube videos to your ebay descriptions. If you've ever tried to do this yourself you'll know that ebay won't accept the java script embed code that YouTube provides – I was stumped by this myself but there is a very simple solution that Gareth shares.
The whole feel of the product is one of quality, Gareth has clearly spent a whole lot of time and effort in producing a product that not only provides the necessary detail but is also easy to understand and follow.
There is a "gold membership" upgrade (for a very reasonable additional cost) which provides some very helpful additional features such as a one to one coaching session with Gareth (worth several times the cost of the upgrade on its own – in my opinion) additional videos showing how to find "steals" on ebay and how to find out how your competition is doing, a sales and revenue template, a mind map  plus a blog which Gareth is planning to develop into a community of members all sharing and learning from each other!
The base level membership is set at just $4.95 which represents exceptionally good value when you consider the amount and sheer quality of the content provided.
Auction Money Generator is well worth checking out and there is something for every ebay seller no matter what level you are at so do click on the link to take a closer look!
Gareth has kindly offered to answer any of your questions so do leave a comment at the end of this post and Gareth will reply!
Talk soon!

| | |
| --- | --- |
| | If you have enjoyed reading this post and you'd like more FREE TIPS and ADVICE pop your details in the boxes and I will email you whenever I update my blog! |