Etsy's Promoted Listings!
I received my monthly Promoted Listings analytics email from Etsy a few days ago;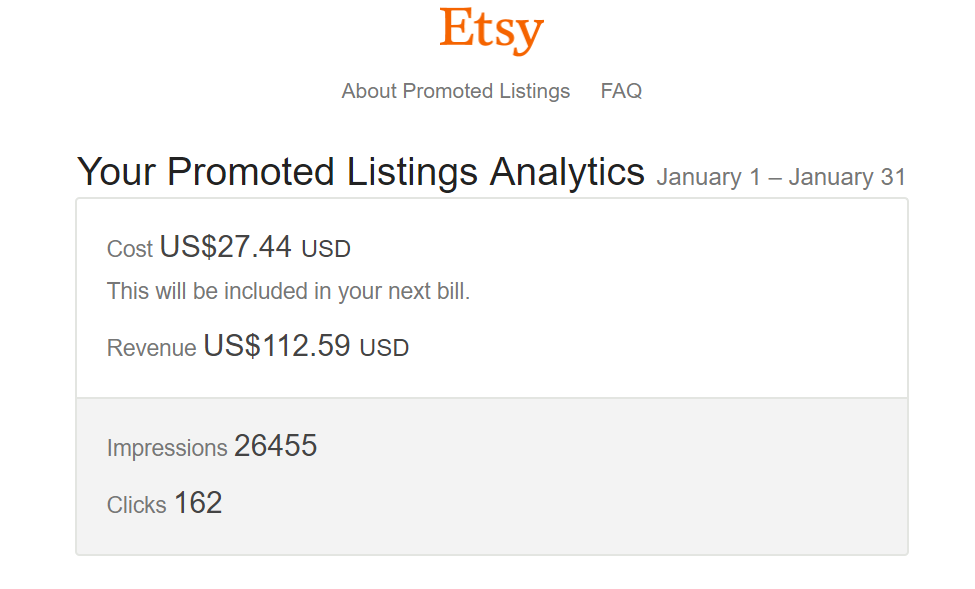 As you can see the total cost of promoting my listings was $27.44 and the total revenue from these promotions was $112.59!
If you are not familiar with Promoted Listings I blogged about how the system works here;
If you are not yet using Etsy's Promoted Listings I urge you to give them a try as they have consistently returned a profit for me since I started using them in 2014.
You can find out everything you need to set up your own campaign here;  https://www.etsy.com/ie/help/article/49190700688
My campaign is based on a daily ad spend limit of $1 and I use 'automatic bidding' which means that I leave all of the complicated stuff to Etsy!
Once set up the only 'work' you need to do is to check your monthly analytics email to ensure you are making a profit!
NB. Please bear in mind that you are unlikely to make a profit with Promoted Listings if you only have a handful of items listed in your shop – as with any business offline or online there is little point in paying to send shoppers to an empty store.
Super Hot Etsy Niche!
I bought this book recently;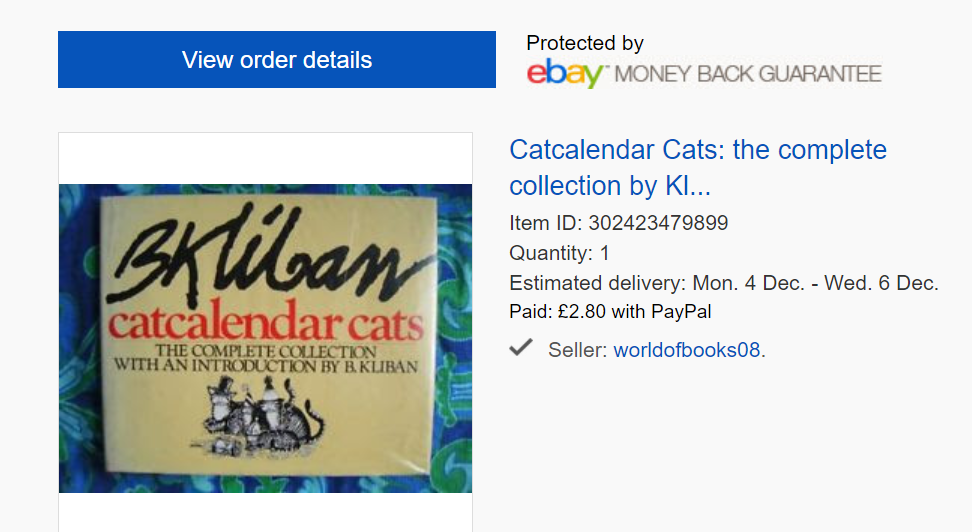 I paid £2.80 (equivalent to $3.92 at today's rate of exchange) including shipping for this book which contains 64 full page prints of Kliban's famous cat cartoons!
Today I shipped this order;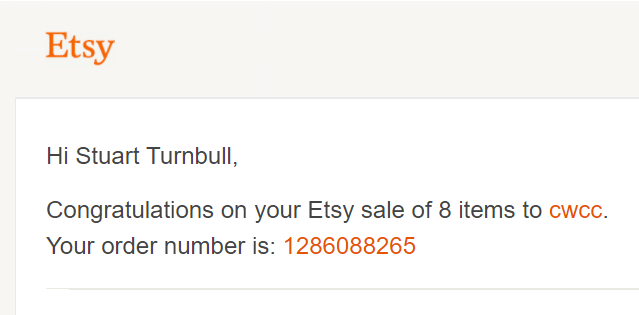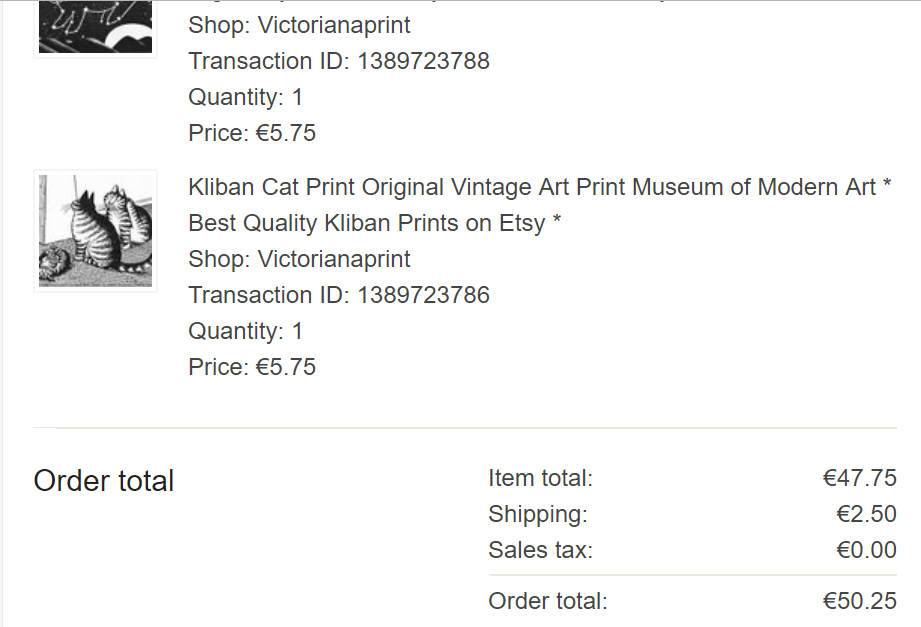 Yes, that's right within days of listing the prints one buyer paid me Euro 47.75 (equivalent to $59.26) for 8 pages from the book!
Kliban cats is one of my favorite book print niches and I share everything I have learned from selling hundreds of these humorous cartoons in my Etsy Confidential Course
Check it out now while it is still available.
Talk soon!

| | |
| --- | --- |
| | If you have enjoyed reading this post and you'd like more FREE TIPS and ADVICE pop your best email in the box and I will email you whenever I update my blog PLUS send you advance notice of all my future product launches! |