IDEA!
You want to use the internet to make some much needed extra cash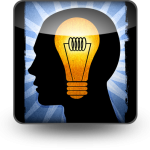 You have seen and read enough to know that the internet offers you a genuine opportunity to build additional income streams
You are an intelligent and determined person who is prepared to work hard to realize your ambitions
BUT……………
You are confused by the myriad of different methods and systems available
You are sick of slick marketers who are more interested in selling their products than in your success
You have spent hundreds (maybe thousands?) of dollars on different ebooks, systems and methods only to come up short time after time and end up disillusioned and disappointed
IF ONLY……….
You could sort the wheat from the chaff so you could focus your energy on only proven ideas that you KNOW will work
You could get an insight into what is REALLY required to earn money regularly online not what the slick marketers tell you is required
You could have a chat with somebody who understands how you feel and can help you make sense of everything
SOMEBODY WHO……..
Has successfully negotiated their way from newbie to full time marketer so they know what works and what doesn't, they know the pitfalls and barriers to avoid
Is friendly and approachable and who won't talk down to you or patronize you
Somebody who really cares
THE SOLUTION!
I will spend an hour chatting to you on Skype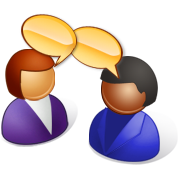 I will share with you HOW I achieved the success that empowered me to quit my job and support my family entirely from my online income
You will gain a unique insight into what it REALLY takes to make money online (and when I say 'money' I mean PROPER money that pays the bills month after month NOT a couple of $10 affiliate commissions every now and again)
I will give you valuable advice and guidance that will help you avoid the common mistakes that lead to 90% of newbie failures
I will help you to plan YOUR best way forward taking into account your own personal talents
I WON'T……
Blind you with technical jargon or…..
Turn our chat into a sales pitch for one of my products, it will be just YOU and ME enjoying an informal chat!
This is what my subscribers are saying:
I've just come off a Skype chat with Stuart Turnbull and wow was it useful!
You know sometimes you just can't see the wood for the trees?
Well, I had one of those moments and luckily for me, Stuart was there to add his very helpful comments into the mix.
Sure I've thrown up a blog or two, built a website and written an eBook, but I still regard myself as something of an internet marketing novice. In the past I have chased too many unprofitable niches and been tempted by the "latest product" that has dropped into my inbox. Does this sound familiar to you?
Well that's where Stuart came in.
Before long, he had helped me unlock lots of valuable ideas and given me food for thought about how I might refocus my current strategy.
Great stuff and to be thoroughly recommended if you ever get the chance to repeat the process yourself!
Mike Mott
If YOU want to step off the 'shiny new product' treadmill and finally start moving in the right direction then YOU NEED to talk to me.
I am offering 20 subscribers ONLY the opportunity to talk with me and pick my brains for ONE FULL HOUR for a knock down price!
I usually bill my time at $100 per hour but for the next 20 subscribers ONLY I will slash the price to LESS THAN HALF of my regular rate!
That's right, ONE FULL HOUR of my time for just $47!
If you want to learn how to stop wasting your hard earned cash on product after product from the slick marketers then you need to move fast, this offer is being made to ten thousand subscribers which means that demand WILL substantially exceed supply.
I will fill the 20 available slots on a first come first served basis so don't make the mistake of leaving this page now in the hope that you can come back later……….. you WILL be disappointed.
I wanted to thank you for spending over an hour with me on Skype the other day.
As I mentioned at the time, I am fairly new to the Internet,and I was a little undecided as to what direction to go. You gave so much common sense advice that would have taken me 12 months or more to attain if I was lucky.
In addition to your help and advice it is quite obvious that you have surrounded yourself with other genuine and highly skilled marketers. I realized early on in our conversation that you are the kind of person I or anybody else would be very lucky to have as a mentor.
Also since joining your list of subscribers,once again I have noticed that you send out good honest advice that works.
What a refreshing change.
I look forward to a long and prosperous business relationship with you.
Thank you again.
David Richards 14th May 2012
EXTRAORDINARY GUARANTEE!
If you feel that our chat hasn't helped you to focus on what you need to do to be successful then I really don't want to keep your money, email me and I will refund you in full with no questions asked.
SOLD OUT!
 I'm sorry but all 20 slots have now been filled!
Talk soon!