*  It takes just a couple of minutes to add a digital frame with this clever little tool.
Buyers of my Upcycle Print Profits course receive a free bonus tutorial that explains how to add digital frames to their eBay and Etsy listing images – a great way to increase sales by allowing shoppers to visualize what your prints will look like after they are framed.
Today I want to share an online tool that has several advantages over this method:-
This tool is so fast and easy to use that you can show your prints in a variety of frames and use up all 5 of your free Etsy images!
No more searching for copyright free images of frames
No need to use graphics editing software
Nothing to download except your finished image(s)
So fast and easy that you can have someone else create the framed images while you concentrate on sourcing and listing more prints!
This free to use tool can be found here:- http://www.photofacefun.com/
I'm sure you are going to. love. it. as much as I do!
In a nutshell, the tool allows you to put your images into your choice of hundreds of different frames and then download the framed images.
These framed images can then be uploaded to your eBay and Etsy listings to help shoppers visualize what their print purchases will look like after they are framed.
Check out my short tutorial video:-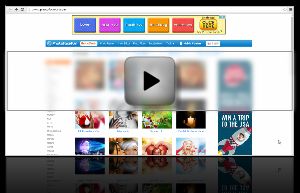 Whether you are creating your own Upcycled Print designs or simply selling book prints removed from vintage books – including framed images in your listings will give them a real competitive edge and HELP YOU TO SELL MORE!
Your questions, comments, feedback are very welcome, as always.
Talk soon!




Want 5 easy side hustles?
Get your FREE guide: "5 Easy Etsy Product Lines You Can Do Right Now!"