The Black Friday Weekend HALF OFF Sale ENDS at Midnight EST Monday NOV 30th
2020 – what a year it has been!
We've learned a lot in 2020
We've learned how much we owe to our front line health workers.
We've learned how to protect ourselves from Covid 19.
We've also learned how precarious it is to rely on a job for 100% of our income.
I believe that there has never been a better time to secure our financial futures by building our own online businesses – no other generation in history has had the opportunities that we are blessed with to do this.
Think about it…it is now possible to create products that can be delivered digitally and put those products in front of a world wide audience, we can achieve this with practically zero set up costs and without leaving the comfort and safety of our own homes!
As you know my preferred online marketplace is Etsy…….why Etsy?
I have been selling on Etsy since 2013 and have always found the site to be very easy to use. The selling fees are low and easy to understand (5% across the board plus a 20c per item listing fee). I also find that Etsy treats all of its sellers in the same way – it does not give search preference to big stores.
Another thing that gets me excited about Etsy is its growth trajectory – Etsy recently released its 2020 Q3 results and these show that gross merchandise sales (GMS) which is the total amount of stuff sold by Etsy sellers increased by a huge 119% compared to the same period last year!
Even after excluding face mask sales GMS is still up 93% year on year!
Etsy had 69 million active buyers in Q3 – an increase of 55% year on year!
Etsy's numbers have been increasing steadily for several years now but the numbers we are seeing this year have been off the scale!
It is clear that there has been a paradigm shift in the world's online shopping habits in 2020.
Now is your time!
if you are 100% reliant on your job to support your family you owe it to yourself to change this situation.
If you already have an online side hustle – now is the time to use Etsy to add additional income streams to strengthen your business.
And this is where myself and my partner Bart Hennin can help – we have decided to slash the prices of some of our most popular home business courses to give you a helping hand!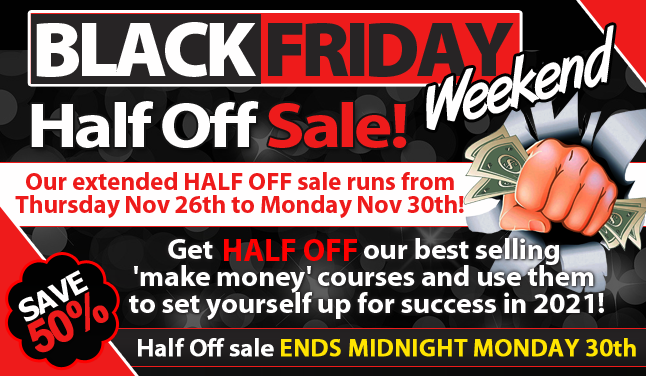 All of our courses feature evergreen business models (no short term fad ideas here!) explained in an easy to follow, step by step way that do not require any previous knowledge or experience. We always strive to feature free tools in our training so you can get your business off the ground with zero start up costs!
Below you will find a brief synopsis of each of the courses included in our sale.
Simply click on your chosen product graphic which links to the offer page – all of the prices have been slashed in half so the price you see is the price you pay NO COUPON CODES REQUIRED! You can buy as many of the courses as you like and each comes with our 'no questions asked' 100% satisfaction guarantee!
PLEASE NOTE THAT THE SALE ENDS MIDNIGHT EST MONDAY NOV 30th!
Public Domain Fast Cash!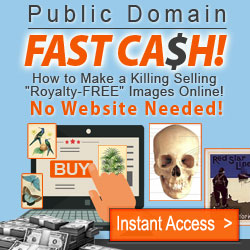 This course was launched 12 months ago and quickly became the best selling public domain training course on Warrior Plus!
In addition to teaching you where to find popular and valuable public domain resources the course also takes you step by step through five different business models including how to sell your images printed onto physical items like clothing, mugs and posters using a print on demand company that integrates with Etsy and automatically fulfills all orders so you never need touch a mug or TShirt and never need to pack or ship anything – imagine it – this business runs practically hands free after the initial set up work is done!
The course has two, optional upgrades that you just have to check out – the wonderful images on our offer pages help you get a real "feel" for the amazing PD niches featured (4 in total!) – each niche is SUPER HOT and we provide all of the info you require to exploit them to the max!
To get Public Domain Fast Cash Click here now or click the image above NO COUPON CODE REQUIRED – the price on the offer page has been SLASHED IN HALF!
OFFER EXPIRES 12 MIDNIGHT MONDAY NOV 30th!
=============================================
Custom Template Treasure Chest!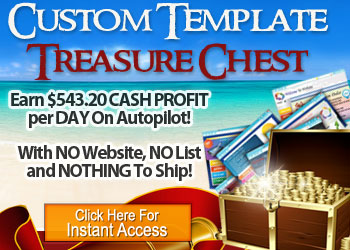 There is a HUGE DEMAND on Etsy (and elsewhere) for printable resume templates (known as 'CV's' in the UK) that people download and then customize with their personal info and either print at home or email to prospective employers. These templates are ridiculously easy to create (we show you how using free tools – step by simple step) and sell for up to $30 each!
When the economy is going through a rough patch like now the demand for these templates goes through the roof!
Click the graphic above to check out real Etsy shops that are making multiple HANDS FREE sales every day – you too can be up and running with this business with as few as 20 – 30 individual listings!
To get Custom Template Treasure Chest Click here now or click the image above NO COUPON CODE REQUIRED – the price on the offer page has been SLASHED IN HALF!
OFFER EXPIRES 12 MIDNIGHT MONDAY NOV 30th!
===============================================
MAD MONEY MUGS!!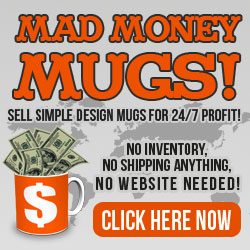 There are sellers on Etsy doing very well indeed selling coffee mugs with super simple text based designs that are manufactured and fulfilled by an Etsy approved print on demand company.
And with our method, you never need to carry any inventory nor ship anything ever. You never need to even touch a coffee mug with this model! – you simply come up with your designs and list them on Etsy and in Mad Money Mugs we step you through the entire process in our usual no jargon, fluff free, easy to follow way.
This amazing package includes four bonus ebooks written exclusively for Mad Money Mugs that will add tons of value to your Etsy business whether you decide to sell mugs or not.
To get Mad Money Mugs! Click here now or click the image above, NO COUPON CODE REQUIRED – the price on the offer page has been SLASHED IN HALF!
OFFER EXPIRES 12 MIDNIGHT MONDAY NOV 30th!
================================================
YOUR ETSY PROFIT MACHINE!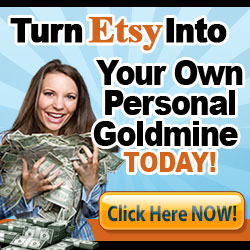 Myself and Bart created a newbie friendly course back in 2014 called Your Etsy Profit Machine! The course proved to be a huge success and helped launch hundreds of new Etsy businesses and success stories.
Now fully updated with all of the latest Etsy tools and developments for 2020 our course takes you by the hand and steps you through the entire process from choosing what you are going to sell to setting up your Etsy shop and making sure you use all of Etsy's on site marketing tools to full advantage plus how to use social media to drive even more hungry buyers to your listings. We are sharing over 7 years of our personal Etsy selling experience to help you!
To get Your Etsy Profit Machine Click Here Now or click the image above NO COUPON CODE REQUIRED – the price on the offer page has been SLASHED IN HALF!
OFFER EXPIRES 12 MIDNIGHT MONDAY NOV 30th!
=============================================
Your Etsy List Builder 
This 82 page ebook explains, in an easy to follow step by step way, how to set up your Etsy shop and listings so that they build your email list on autopilot – you set this up once and it works silently in the background building your list without any further action from you and without costing a penny!
Having a list of your shoppers and buyers is the only way to have full control over YOUR business – To get Your Etsy List Builder Click here now or click the image below, NO COUPON CODE REQUIRED – the price on the offer page has been SLASHED IN HALF!
OFFER EXPIRES 12 MIDNIGHT MONDAY NOV 30th!
==============================================================================
Buy any one or all five of these great courses but please don't delay as the sale ends at midnight EST on MONDAY NOV 30th!
If you have any questions, I'm here for you – simply leave a comment at the bottom of this post and I will respond.
If you prefer to correspond privately you can email me at; stuart@stuart-turnbull.com
Sincerely yours



Want 5 easy side hustles?
Get your FREE guide: "5 Easy Etsy Product Lines You Can Do Right Now!"