Support my blog – I get commissions for purchases made through the links in this post
1. Would you like to know the top 10 products you could be selling on Etsy right now that are skyrocketing in sales?
2. Would you also like to know how to get an avalanche of buyers to your Etsy listings without depending on Etsy search to bring you traffic?
3. And finally… Would you like to know of an alternate free online market place (easier than Etsy) where you can make excellent income? From anywhere in the world?
With the current economic situation, many businesses have been hurt but the good news is that some businesses have actually thrived including our favorite online market place Etsy!
The online market for printables (things like planners, journals, puzzles, worksheets, checklists, coloring pages) is huge and with the ongoing health crisis it is *absolutely booming as hundreds of millions of people around the world find themselves at home with unexpected time on their hands.
*Source: "Etsy's Marketplace Insights: Emerging Etsy Buyer Behaviours and Trends" published April 16th 2020
*112% YoY increase in searches for "printable colouring page"
*81% YoY increase in searches containing "puzzle"
As you know I am a big  fan of the printables business model – it is possible (in fact, relatively easy) to create unique printable products (often using free software) and myself and Bart have created and promoted several courses that teach these business models.
Selling printables is the perfect home based business because;
There are no barriers to entry – anybody with a laptop and an internet connection can do this
The business can be scaled easily and rapidly
There is an infinite variety of products you can design and sell
You never need to hold any inventory
You can get started for a few dollars
You never need to ship products
Many parts of the business can be automated
You can imagine, therefore how I excited I was when I learned that Amy Harrop, a marketer and publisher I have great respect for has created a brand new course that focuses on how to generate traffic for your printable products.
(Read to the end to find out about our exclusive, high value bonus for readers of this blog only)
Easy Printable Traffic reveals how to drive massive amounts of free traffic to printables such as journals, planners and other low content products!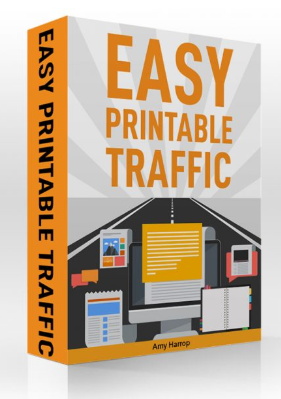 The course consists of a 70 page ebook, over the shoulder video tutorials, detailed check lists and 150 professionally designed traffic generating templates (more about these later)
Amy also includes 2 incredible FREE bonuses! (see below)
Plus, for people who buy through the link in this post, Bart and I have created a 3rd valuable exclusive bonus for you! (more on this below)
Amy's main course ebook is a nice easy read, it is succinct and to the point, not too long and easy to follow even for complete beginners.
The ebook consists of 6 sections with part 1 covering how to optimize your Etsy shop (Amy prefers Etsy as her marketplace of choice) so that it converts the traffic you are going to be sending it into buyers.
Parts 2, 3, 4 and 5 provide detailed strategies on how to use the world's top traffic platforms to drive traffic to your products;
Instagram
Facebook
Pinterest
Twitter
(Monetizing just one of these free sites can give you a huge permanent boost in traffic & sales!)
Promoting offsite is the way the "big players" on Etsy are doing it!
The final section deals with Etsy's new Offsite Ads feature.
Checklists
Amy includes a checklist of bullet points that you tick off as you work through each of the key steps for each of the social media sites. This is a really clever way of reinforcing the training in the 70 page ebook and ensures you don't miss out any important actions.
Traffic generating templates
These are editable, custom designed, visual content templates that you share through your social media – so no more sitting there scratching your head wondering what the heck to post!  Amy has even included a step by step video showing you how to use the templates.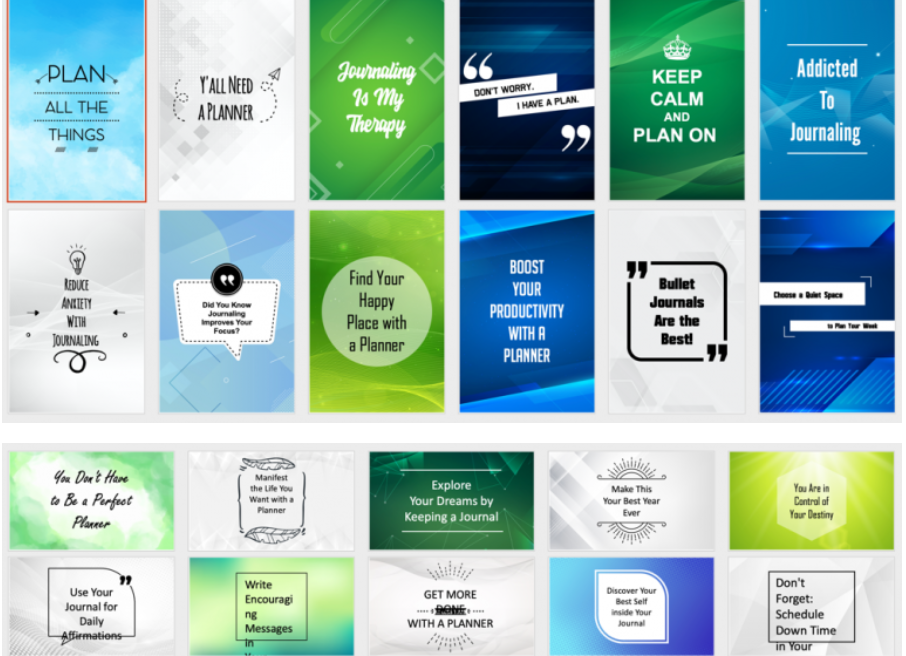 Videos
Amy's course includes 3 easy to follow, bitesize videos "using keywords", "how to use hashtags" and "using social media schedulers".
SIDE NOTE:
An FYI – the first 2 videos start with an intro that mentions "Instant Etsy Traffic" – Amy tells me that this was the course's original working title but she decided to change it to "Easy Printable Traffic" afterwards.
There is a 4th video that shows you how to download the traffic generating templates and install the fonts that are used in the templates. This is all very simple stuff that can be done on any PC using free software.

Bonuses
Bonus #1 – 200 viral quote images with commercial use rights – simply use an image editor to add your logo or use the included PSD files for full edit capability and you have a library of inspirational social media content at your finger tips!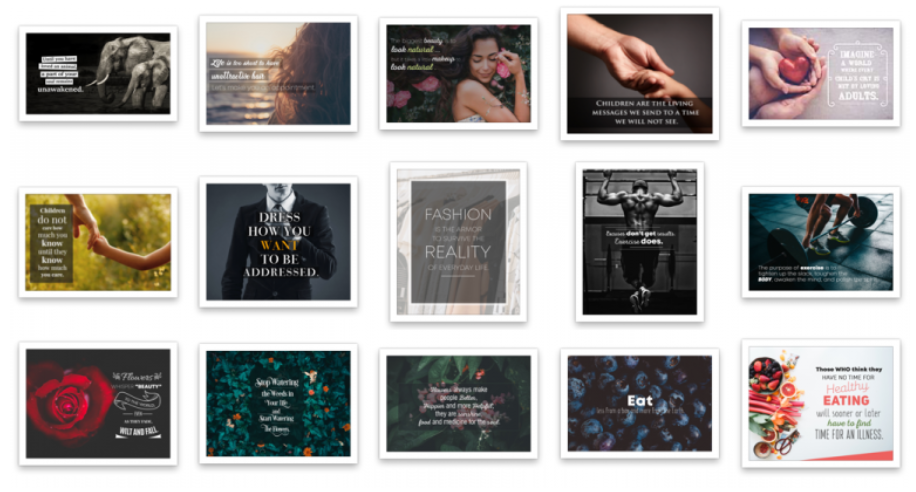 Bonus #2 – Top 10 Products to Sell Right Now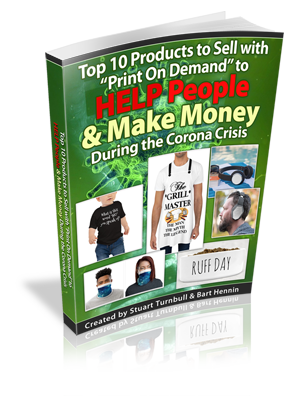 Do you know what else sells really well besides "Printables"?
Customized print on demand items!
And these can be "promoted" on Etsy using the very same traffic methods Amy reveals in Easy Printable Traffic.
Myself and Bart put this bonus together because we like Amy's course so much. It is a 35 page collection of 10 items you can sell that are massively trending right now due to the corona virus. If we were selling this ebook as a standalone product we'd charge more than you pay for this whole package!
No Questions Asked Guarantee
As always, with Amy's products she provides the safety net of a no quibble refund so you can buy with absolute confidence should you decide that this package isn't for you.
But WAIT… There's MORE!
When you get Amy's Easy Printable Traffic through this blog post today , we will include an additional hugely valuable exclusive bonus for you for free!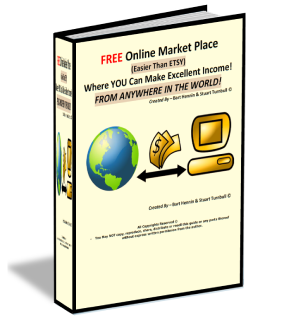 "Free Online Market Place (easier than Etsy) Where You Can Make Excellent Income from Anywhere in the World"
In this valuable guide, we reveal this awesome marketplace where you can easily create and sell "print" items for profit! (and it's much easier than Etsy!).
This site offers print on demand items but it's also a "destination store"! That is, buyers come directly to this site to buy your print items!
and they have a vast catalog!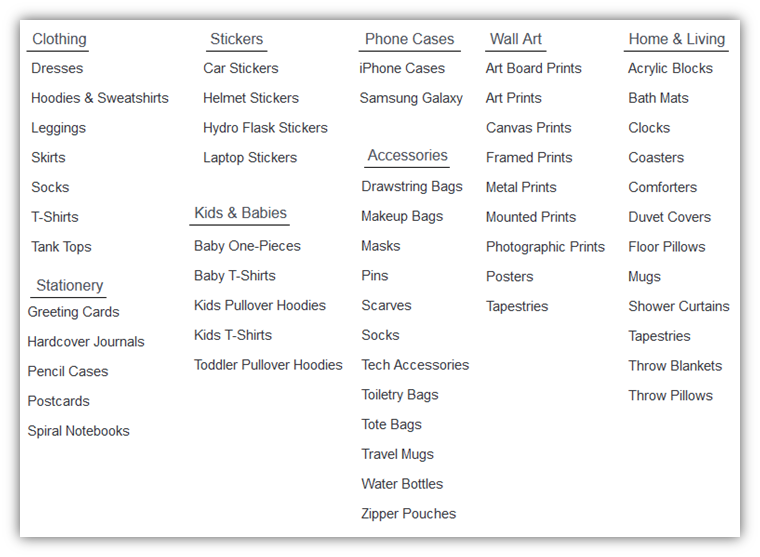 And yes, we're talking about an online marketplace where there are…
NO upfront costs
NO tech skills needed
NO websites needed
NO inventory or shipping needed…ever!
and you can use Amy's Easy Printable Traffic methods to multiply your profits on this site!
But even if you don't use any of Amy's traffic getting methods, you can make good money simply piggybacking on the tons of free traffic this marketplace already has!
Again, this exclusive bonus guide would command more than the super low price Amy is asking for her entire course if we sold it as a standalone ebook!
If you are yet to make 'dime 1' online, then this exclusive bonus (combined with Amy's course) offers you a simple, and lucrative way to get started making lots of money online fast & easy!
If you are already making cash online, then this exclusive bonus offers you a lucrative additional profit stream that is fast & simple to set up!
Amy's course package gets my enthusiastic and wholehearted endorsement!
NB.
Amy's Easy Printable Traffic course itself is stand alone and if you're on a tight budget, it's all you need.
However, there are three nice optional upgrades…
1) Easy Etsy Profits (OTO #1): A complete eCommerce system designed to help sellers quickly create a variety of hot-selling products on Etsy.
Worthwhile and a bargain if you have the budget!
2) Media Cloud Pro (OTO #2): Create professional graphics and videos with this easy to use, cloud-based software containing thousands of royalty-free graphic elements and templates.
Nice added tool to have if you can afford it but not required.
3) Printable Profits Empire (OTO #3): Amy's comprehensive A to Z system that makes creating low content books (journals, puzzle books, coloring books, planners, etc.) and printables a breeze!
I recommend this if you want to get into low content publishing from a standing start (again, not required).
Sincerely Yours,



Want 5 easy side hustles?
Get your FREE guide: "5 Easy Etsy Product Lines You Can Do Right Now!"