Todays newsletter is all about selling on Amazon!
Let me start by saying that I am a complete newbie when it comes to Amazon, I have purchased the occasional book from Amazon but I have never used the site to sell anything. There is currently a huge halabaloo about selling on Amazon and the FBA (fulfillment by Amazon) program and I thought it was time I took a closer look and shared my observations and conclusions to help you decide whether this is an opportunity for you.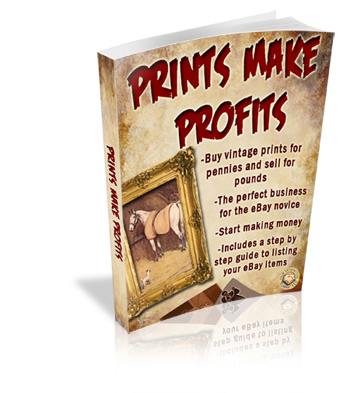 As you know I have been selling one-off collectible items (original vintage prints) on eBay for several years and during this time eBay has gradually moved the goal posts.
eBay's policy has been one of charging more and more and yet providing less and less.
When I first started selling on eBay my total fees (listing, final value and PayPal) were around 10% of the sale price of my prints, today I pay around 16.5%.  A huge increase of 65%!
During this time other sales platforms have grown in popularity (most notably Amazon) and eBay has resorted to ever more desperate ways to hold on to its market share (for example its strict linking policies designed to control where its visitors make their purchases).
These policies have alienated huge numbers of sellers who have been leaving eBay and seeking out alternative platforms in their droves.
So Amazon provides a way for the eBay seller to reduce their dependence on eBay and diversify the way they sell their products resulting in a much stronger (all eggs NOT in one basket) business.
Pricing Comparison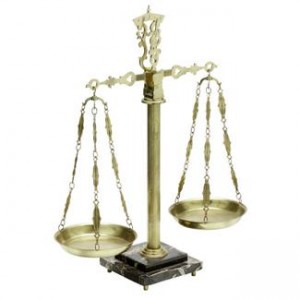 If you are considering selling your products on Amazon I recommend you check out the various different pricing plans here;
The first thing you will notice is that there are two different selling plans, the individual seller and the professional seller.
Professional sellers pay a monthly fee ($39.99 on the US site) plus a referral fee which is a percentage of the product price and varies from 8% up to 15% depending on the category of goods sold (there is also an additional fixed fee of between 80 cents and $1.35 for items in the 'media' category)
Individual sellers do not pay the monthly fee but instead pay a fixed fee of 99 cents on every item sold plus the referral and media fees detailed above.
If you expect to sell more than 40 items per month you will be better off as a professional seller. Another consideration is whether you want to sell items that are not already in the Amazon catalogue. Sellers of one-off collectible items like myself need to sign up as professional sellers because individual sellers can only sell items that are already in the Amazon catalogue.
There are no 'listing fees' as such so small volume individual sellers can list their stuff for free and only pay after they have made a sale.
I have compared the Amazon (UK) and eBay (UK) fees for my vintage prints and based on a typical $75 sale I would pay 16.45% to eBay and 19.08% to Amazon (just shy of a $2.00 difference).
Do also bear in mind that your items are listed at a fixed price on Amazon which I feel is a distinct disadvantage for sellers like myself who rely on eBay's auction system to establish the value of their items. This also means that you won't benefit from the occasional unexpected windfall of a bidding war.
The Amazon Buying Experience
One of the major reasons for Amazon's success is its strong focus on customer service.
Unlike eBay where the buyer is transacting with one of many different sellers who may each offer different delivery times, different returns policies etc. Amazon buyers know exactly what to expect when they purchase their items and they are prepared to pay a premium price for the 'Amazon buying experience'.
This is an opportunity for the eBay seller to obtain higher prices for their goods.
Fulfillment By Amazon (FBA)
FBA allows small sellers to compete with the big boys by leveraging Amazon's economies of scale.
Because Amazon stores and ships many millions of items their costs per item are extremely low and FBA allows you to enjoy these cost savings in your business.
With FBA you simply box up your inventory and ship it to Amazon's warehouse (benefiting from Amazon's very low shipping rates) they store it and when it is sold (you can sell it through ANY sales platform including eBay and still use FBA) they pick it, pack it and ship it.
This frees your time to concentrate on the more profitable parts of your business such as sourcing new inventory (or you can take a long vacation without having to put your business on hold).
It also means that you can sell in much higher volumes than when you have to do all of the storing, packing and shipping yourself and you can add lower margin products to your range that would not be profitable at low volumes.
My Conclusions
If you rely on eBay for a large proportion of your income then I strongly recommend you take a closer look at the Amazon opportunity. You are in a potentially vulnerable position if you have all of your eggs in one basket.
I do feel that low volume sellers of one-off collectible items (like myself) are more suited to the eBay model than Amazon for the reasons mentioned in 'Pricing comparison' above.
I believe that the FBA program represents a unique and massive opportunity for the little guy to build a substantial online business and in my next post I will be exploring this opportunity in more detail.
If you are using Amazon as a sales platform I'd love to hear about your experiences so do please leave a comment. You can also leave a comment if you have any Amazon related questions.


Want 5 easy side hustles?
Get your FREE guide: "5 Easy Etsy Product Lines You Can Do Right Now!"