I get a lot of emails from people who really want to turn their life around.  They want to start making money online and they have NO experience, NO clue and NO money. 
The first thing I usually suggest is to look around your house, garage, basement, attic, yard, shed, etc and just "find some stuff" and list it on eBay.  The absolute EASIEST way to get started making money online is selling on eBay.  You don't need a website, a list, a following or even a clue… at the beginning. 
Once a person has sold a few things, and can verify for themselves that it IS possible to make a couple bucks online, then and only then is it time to take things to the next level.  And no, the next level is not becoming a "super-premium, diamond, titanium, solid gold" power-seller.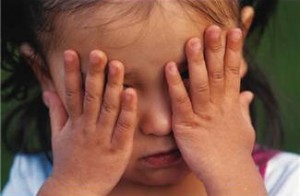 Don't let the so-called gurus cram that down your throat. 
It will only make you want to cry… or bury yourself in a sea of not well planned out inventory.  I've been in both places, and believe me they both stink!
The next thing is to start thinking about a niche (or two or three) that you might be interested in.  In my book Fishing For Niches, I teach you how to find profitable items that you can easily source to sell on eBay.  If done "correctly" you can discover what "you don't know, you don't know." 
I personally use this method — A LOT. 
I'm going to share with you TEN things that you can sell on eBay RIGHT NOW that you can get for FREE.  Yep, you read that right… FREE.  I am personally selling or have sold several of these myself, so I know from first hand experience it works!
So without further adieu, I'm going to SHARE my list with you!  Remember, I didn't stumble over these because I'm lucky, or smart, or special… (Well, I am those things LOL!) but it was REALLY because I used my methodology to FIND THEM.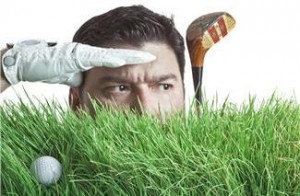 1. Coupons
2. Recipes
3. Vintage & Current Catalogs
4. Feathers
5. BROKEN Electronics
6. Travel Guides & Pamphlets
7. Sea/Beach Glass
8. BROKEN Dishes & Tiles
9. Shedded Deer Antlers / Racks
10. INFORMATION
Plus a bonus…
11. Your services — Magic Spells, Special Phone Calls, Writing Letters, Coaching, Consulting, ANYTHING you can think up!  Creativity COUNTS here, big time!
So now that I've got your attention… if you have bought my eBook and haven't started using it yet to find some of your own awesome (and FREE!) niches, why not? 
And if you are STILL on the fence, take advantage of the GREAT discount Stuart talked me into giving you.
Click here to get your very own copy of "Fishing for Niches."
Yard sale season is starting to kick off here in the US Mid-Atlantic.  Get your lists together BEFORE you shop this Spring.  It WILL make a HUGE difference in your pocketbook!  I promise!
Happy Selling!
Best ~Deb



Want 5 easy side hustles?
Get your FREE guide: "5 Easy Etsy Product Lines You Can Do Right Now!"