Support my blog – I get commissions for purchases made through the links in this post
Your Discount coupon ends at midnight EST tonight October 30th!
There is a terrific high profit niche that we have been interested in for some time (it's very lucrative!)… we know people who are making bundles in this easy niche but have had little time to pursue it.
If you are like us and…
Love making money online (with no website)

Love simple ideas

Have precious little time!!
You're going to love this!….
It's a way to
Increase your Etsy income

Also Instantly publish books people crave without writing a single word (I created 3 books in about 10 minutes, done!)

Instantly boost your t-shirt sales, mug sales, pillow sales, etc. etc. etc.
As said, we love this niche but have had little time…Now some wonderful software has automated everything!
Expert marketer and book publisher Ken Bluttman has created powerful software called Puzzle Book Mastery! (full training and videos included!). It's a super user friendly piece of software that is revolutionary. It's also super easy to use and works on any system (the software is online so nothing to download or install!!)
This software instantly creates PUZZLE BOOKS! Specifically, Word Search, Cryptograms and Sudoku puzzles!!
We have negotiated a substantial discount for you – use coupon code

STUARTBART10

at checkout!
People are passionate about puzzles! Don't believe us?…Check out this news story!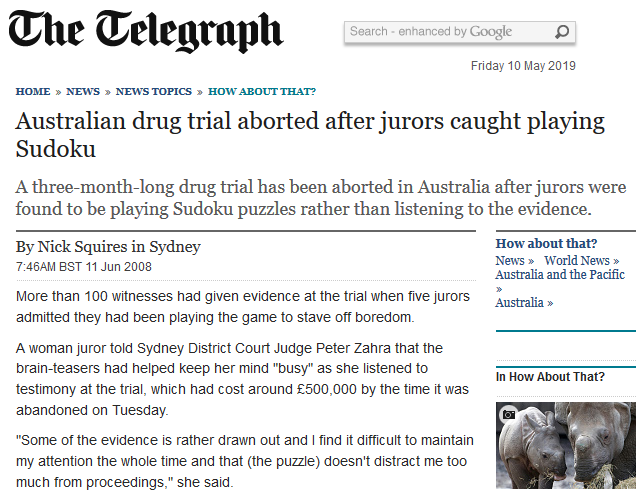 And there are so many ways to monetize your puzzle pages!..
You can…
Use a service like Printful to add puzzles to T-shirts, mugs, pillows, or more and sell them on Etsy!


Sell digital downloads of puzzle pages on Etsy

Sell as puzzle books on Etsy, Amazon, Barnes & Noble and more!

And more (

See our exclusive bonus below!

)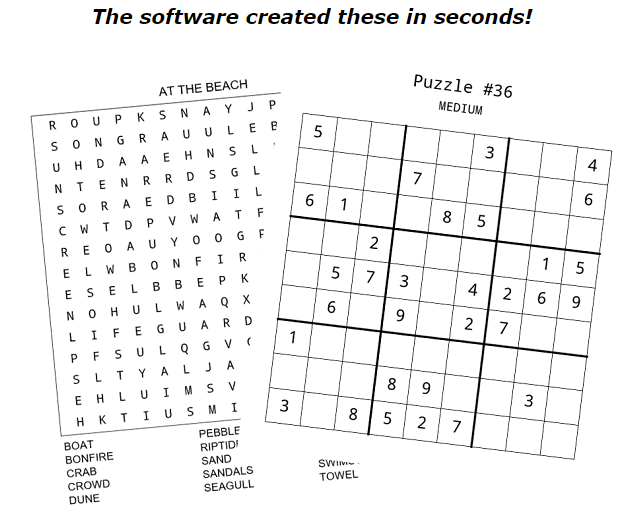 Here is our complete review (pros and cons) of this terrific software.
Here's what we love about this software (Pros)…
Super easy to use

Fast!!!

Can create a dozen books in just minutes!

Software is online so nothing to download or install! Works on any system!

Includes full training complete with easy to follow videos!!

Includes easy to follow Canva training so attractive book covers are a snap!
(Cons)… These are not really "cons"…Just that there are some things you need to understand about this software before you click the buy button.
First up, there are three offers in the sales funnel:
1) Standard Level ($27 after using our exclusive discount coupon) – This is the front end offer. It gives you Word Search, Cryptograms and the ever addictive Sudoku puzzles. The software exports the puzzles in book format as a PDF. You are limited to 100 books per month.
2. You need to import your own word lists (easy…Just Google what you need – See our exclusive bonus below!)
(This is actually a good thing!! It guarantees your puzzles will be unique!! This keeps you within both Amazon and Etsy's TOS!!!)
FYI: There are 2 optional upsells which offer you more puzzle types and unlimited puzzles (i.e. if you want to do more than 100 puzzle books a month which with this software is easy to do!).
The basic offer is terrific and stands alone…It's all you will need!!
That said, if you have the budget, I do recommend both up-sells or at least the first upsell.
As a comparison, some years back, I saw software called the "Crossword Compiler" $169. which only made Word Search and Crossword puzzles, with none of the other puzzle types (or training) Puzzle Book Mastery does! It was Windows only.
When you do the comparative analysis, Puzzle Book Mastery provides more options, more features, for way less money!
If you've been waiting to break into the lucrative puzzles niche, Puzzle Book Mastery gets you there!… fast!!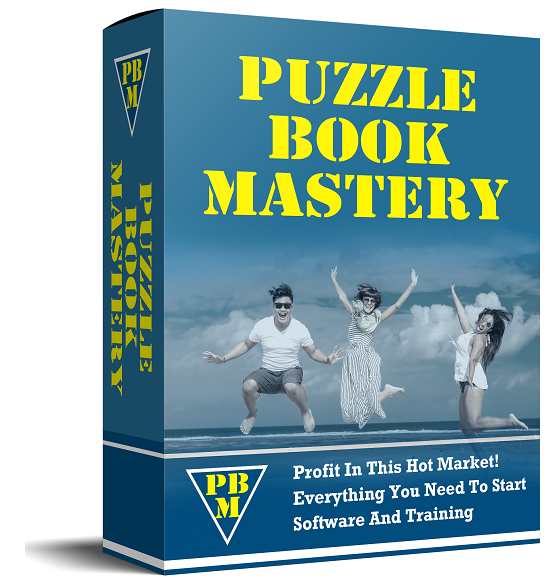 Our exclusive bonus… When you purchase Puzzle Book Mastery through this blog post, we're including a very special exclusive bonus for you titled;
Puzzle Book Mastery ADDED QUICK TIPS Guide!
It's an in depth guide containing our personal quick tips for using the software and to multiply your profits!
In our exclusive bonus guide, we include…
How to drill down to lucrative sub-niches!
(think, "Puzzle Books For Cat lovers, Christians, Star Trek fans…")
A secret hack to improve the software!
The "Puzzle Book Mastery" software is solid, and it provides a lot of puzzle options. But this software will only let us create an 8.5″ x 11″ book, exported as a PDF file.
We show you how to get books in multiple file formats in multiple sizes (super simple).
We reveal how to multiply your profits!
There are over half a dozen additional online platforms besides Etsy and Amazon where you can offer your puzzle books or puzzle pages for added income!!
We really like this software, and we think you will too… That is if the idea of publishing a whole lot of high demand products fast and easy is exciting to you…
We also reveal secret ways you can instantly get your books on more sales channels besides just Amazon!! including…
• Apple Books
• Barnes & Noble
• Google Play Books
• Kobo (including Kobo Plus)
• Tolino
• OverDrive
• Bibliotheca
• Scribd
• 24Symbols
• Playster
• Baker & Taylor
Is dealing with Amazon KDP too much of a headache for you? We show you how to bypass it and still get your books on Amazon worldwide!
Finally, we reveal how you can offer spiral bound puzzle books! …A godsend if you've ever struggled to hold a regular puzzle book "pried open" enough to fill in letters by the book's inner spine!
And more!
We have also negotiated a substantial discount for you – use coupon code

STUARTBART10

at checkout!
Your Discount coupon ends at midnight EST tonight October 30th!
Sincerely yours




Want 5 easy side hustles?
Get your FREE guide: "5 Easy Etsy Product Lines You Can Do Right Now!"