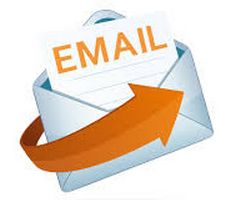 This email dropped into my inbox a couple of days ago:-
"Hi Stuart,
I am an old customer of yours, I have purchased Prints Make Profits, Upcycle Print Profits, Your Etsy Profit Machine and the Etsy Mini Guide. The guides are very good and I enjoyed reading them.
I don't want to sound like a Whiner, But I guess that what I am. I recently purchased Upcycle Print Profits, Your Etsy Profit Machine and the Etsy Mini Guide. I have tried to follow your advice and worked very hard to impalement it. I listened to an interview audio tape you made about moving from ebay to etsy. So I set up a etsy shop for my upcycle prints. I have followed all your advice on setting up a etsy shop except for the social media stuff and that's because I am social media challenged and it is going to take me some time to learn that part of your advice.
The reason I am e-mailing you is to see if you could help me. Maybe you could take a look and see what I am doing wrong. I am very frustrated with my shop because I am getting zero traffic to my shop and no sales since I put up my shop about a month ago. I have changed and moved around all my key words and tags about a hundred times with no results. I can understand no sales, maybe I don't have the right products. But the no traffic part is what I don't understand and I just don't know what else to do.
It would be great if you could tell my want I am doing wrong so I could fix it. So if you have time could you PLEASE take a look at my etsy shop and tell me want I need to do.
Digital Dictionary Art
Here is the link to my shop. https://www.etsy.com/shop/DigitalDictionaryArt?ref=listing-shop-header-item-count
Thank you very much"
I get a lot of emails just like this one from Bill and Diana who agreed they would be happy for me to provide my advice and suggestions in the form of a blog post so others may benefit too.
The Sales Process
When I think of the sales process I picture a funnel with shoppers being attracted to your listings/shop by your titles and tags at the top of the funnel – as they move down through the funnel your descriptions, prices, images, shipping fees, refund policy etc. convert some of them into buyers.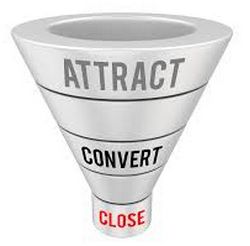 There are two stages in the sales process –
1 SEO – To attract shoppers into the funnel you must use the keywords that shoppers are searching for.
2 Conversion – To convert shoppers into buyers you must convince them that your item satisfies their needs and that buying from you will be a pleasant and hassle free experience.
Bill and Diana's concern is a lack of traffic to their shop/listings and this tells us that something is wrong with their SEO.
If they were using the keywords that shoppers are searching for in their tags and titles they would be getting traffic so my advice is to consider their items carefully and write down a list of keywords that shoppers would use if they were searching for those items.
I try to use 3 different types of keywords in my tags and titles.
1 The niche/subject of the item, for example "cat art", "Erte print"
2 What the item is, for example "cat art print", "Erte Art Deco dress design"
3 Who the item is for, for example "Mother's Day gift", "nursery decor"
Always put your best keywords at the front of your title as this carries more weight in search and repeat these keywords in your tags and in the first line of your description.
Multi-word tags are more effective than using single words – so "cat art print" will attract more targeted viewers than "cat".
Bill and Diana's titles and tags are very heavily weighted towards describing what the item is made of  – "Dictionary art print", "Vintage page art", "Digital illustration" which are not the keywords that shoppers use.
In my experience, the buyers of art are searching for a particular subject to hang on their walls or to give as a gift for a loved one, friend, colleague etc. They are looking for cute images of dogs, cats and horses or colorful designs by famous Art Deco designers or a million other subjects and artists – they are not searching for "dictionary pages" or "digital illustrations".
With the 'Upcycle Print Profits' model remember that it is the subject of the design – Alice in Wonderland, a vintage camera, an octopus, vintage anatomy etc. etc. that attracts the shopper into the funnel. If we write a compelling description of how our antique book page adds value to the image this will help persuade our viewer to become a buyer but it is crucial we use the right keywords initially or they will never get to read our compelling description.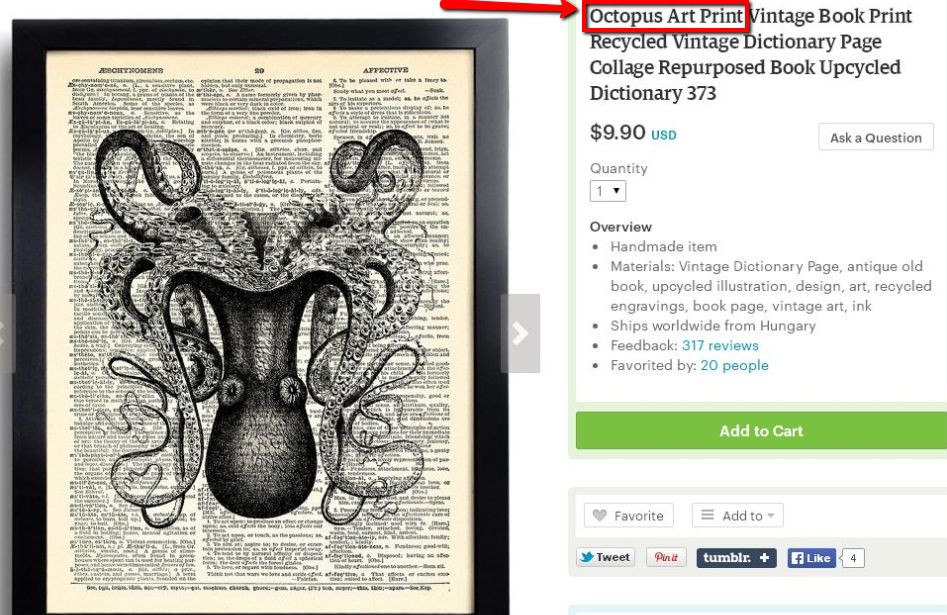 Having had a really good look at Bill and Diana's designs I do think that they need to consider very carefully whether they appeal to Etsy buyers. Remember that 99% of Etsy buyers are women so popular designs will be images that women buy either to place on their own walls or desks or to give as gifts to their husbands, fathers, mothers, children, friends etc.
Conversion
My final suggestions relate to stage 2 of the sales process – the "conversion".
I strongly recommend Etsy's Direct Checkout for processing payments as I find that the vast majority of my buyers prefer it.
I believe that shipping internationally is also important to maximize conversions.
I'm not in favor of mixing digital items with physical items in the same shop because I believe it confuses shoppers and confused shoppers don't buy……….my advice is to set up separate shops – Bill and Diana's shop name is better suited to selling digital items.
Bill and Diana would love to get your feedback and suggestions too to help improve their shop so your comments are very welcome!


Want 5 easy side hustles?
Get your FREE guide: "5 Easy Etsy Product Lines You Can Do Right Now!"