Back in January I blogged about the success I had enjoyed selling Edward Gorey's poster sized prints and I used the post to explain the techniques I use to list these larger sized prints; https://stuart-turnbull.com/tutorials-2/how-to-list-prints-that-are-too-big-for-your-scanner/
I've had several emails asking me to spill the beans and reveal the title of the publication the prints were taken from so here goes.
The book is "Gorey Posters" published by Harry Abrams in 1979 (first edition) and 1980 ISBN 10: 0810921790 / ISBN 13: 9780810921795 (please note that both ISBN's denote the same publication – 10 digit ISBN's were replaced by 13 digit ISBN's in 2007 – the old numbers remain valid and you'll see both used to describe the same book).
The book contains 28 full page reproductions of some of Gorey's most iconic pen and ink works (all black and white) plus the title page which also features Gorey's art and can be sold making 29 posters in total. The pages measure 16 x 11.5 inches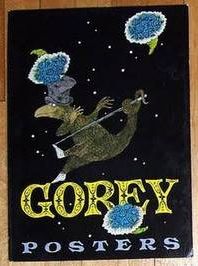 Book Searching Tips
I use Addall.com to find used books.
When you are searching for the title be sure to do two searches – one for "Gorey Posters" and one for "Posters" with the keyword "Gorey" – although the title is "Gorey Posters" I've noticed that some sellers misdescribe it as "Posters" and these listings don't appear if you search "Gorey Posters". You should also do a search for the ISBN's alone.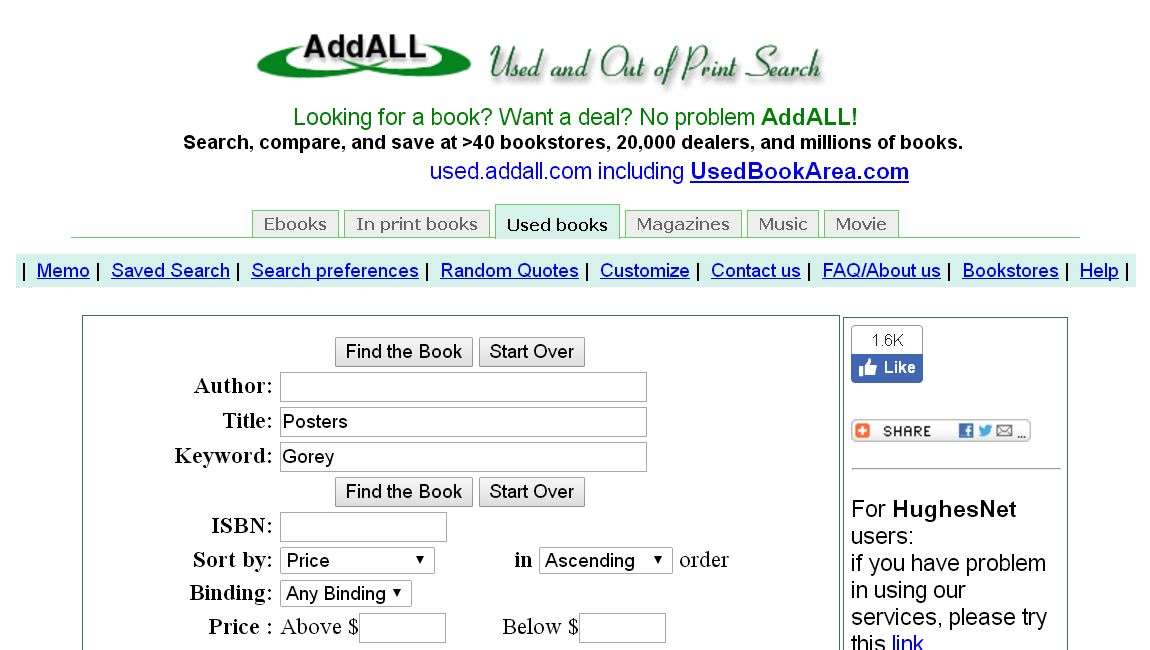 Please also be aware that there is a later publication "The New Poster Book" published in 2009 ISBN: 0764951475
This is also a large format collection of Gorey's work containing 18 images in full color. This book is not classed as 'vintage' being less than 20 years old so the pages shouldn't be listed on Etsy. You are free to list them on eBay where Gorey's work is also extremely popular.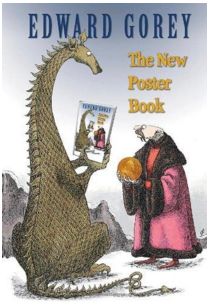 My Experience of Selling Gorey Posters
I listed 27 of the 28 posters and sold 20 of them at $20 each (un-matted).
The Dracula themed posters (there are 3 of them) sold quickly and I feel they could command a premium price of $25 or  even $30 each (I'll be testing these higher prices when my next copy of the book arrives and I relist them!)
Recently I reduced the prices of the 7 posters that remain unsold to $17 and made a couple of sales of these a few days ago. My strategy with the unsold prints is to reduce the prices in steps every month or so until I find their "sweet spot".
Just basing the value of this book on my 20 sales at $20 equals $400 before costs which is very impressive for a book that you can source today for as little as $35 a copy!

WIN A COPY OF GOREY POSTERS!
I purchased a first edition copy of Gorey Posters recently that has staining to the edges of most of the posters – a bit of clever matting will hide the stains and make most of the posters perfectly saleable.
There is a step by step matting guide in my Prints Make Profits course PLUS thirteen easy to follow tutorial videos that will take you by the hand and teach you this entire business model from identifying the hottest most sought after book print niches (there are THOUSANDS of different niches!) to sourcing the cheapest copies of the books containing the valuable prints to listing and selling them for top dollar on eBay, Etsy and beyond!
(Please note that most of the book prints I sell are not matted – matting is only required in this case because the pages of the book are stained.)
Click on the graphic to find out more;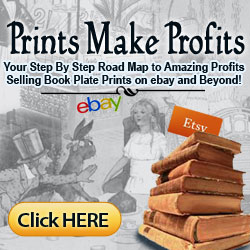 All Prints Make Profits buyers who purchase between now and June 5th will be entered into a draw and the winner will receive my copy of Gorey Posters ($400 value!) shipped at my expense to their home address!
Oh! I nearly forgot! – use coupon code – halfoff – at checkout to get HALF OFF the regular price – but only until MIDNIGHT on MONDAY 5th JUNE!
As always your questions and comments are very welcome!
This is an email I received a couple of weeks ago from Sydney Johnston about Prints Make Profits
"I just came back from my daily trip to the post office and realized how grateful I am for your Prints Make Profits course. I bought it when it first came out and we've made thousands of dollars because of it. It is definitely THE most valuable course I ever bought. It isn't just the course – I also started thinking in a different way because of what I learned and I've seen several other opportunities that have paid well. So this is just a quick note to say thank you!
Blessings,
Sydney Johnston, Georgia USA"

| | |
| --- | --- |
| | If you have enjoyed reading this post and you'd like more FREE TIPS and ADVICE pop your best email in the box and I will email you whenever I update my blog PLUS send you advance notice of all my future product launches! |