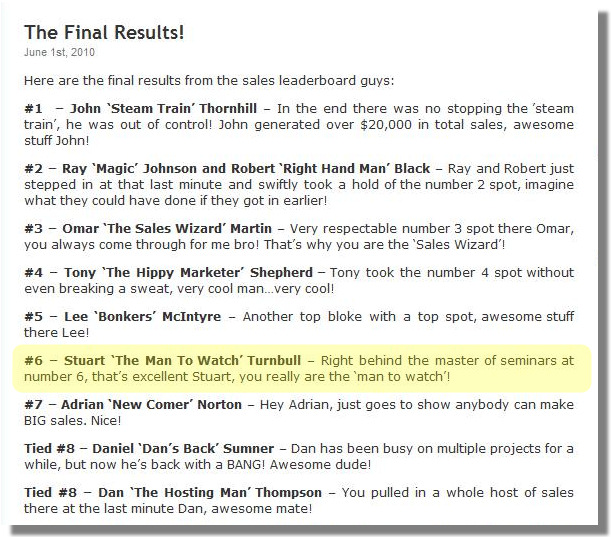 Affiliate marketing has had a fair amount of bad press in recent months, I'm sure you will have read the blog posts from some of the biggest names in the business bemoaning the quality of some of the products being pushed to the unwary.
Indeed, I have highlighted a couple of particularly blatant offenders right here on my own blog and it is clear from the comments and emails I have received that you are in full agreement with me on this.
Affiliate marketing doesn't have to be like this, it is possible to promote good quality products in an honest and ethical way and make very healthy profits doing so.
I make a substantial chunk of my online income from affiliate marketing yet I sleep soundly in my bed at night because I do it the right way.
And today I'd like to talk to you about how you can do the same.
I am not one of the big dog marketers out there, and I do not have tens of thousands of subscribers but I do make tens of thousands of dollars from affiliate marketing.
Here are a few screen shots of me rubbing shoulders with some of those "big dog" marketers!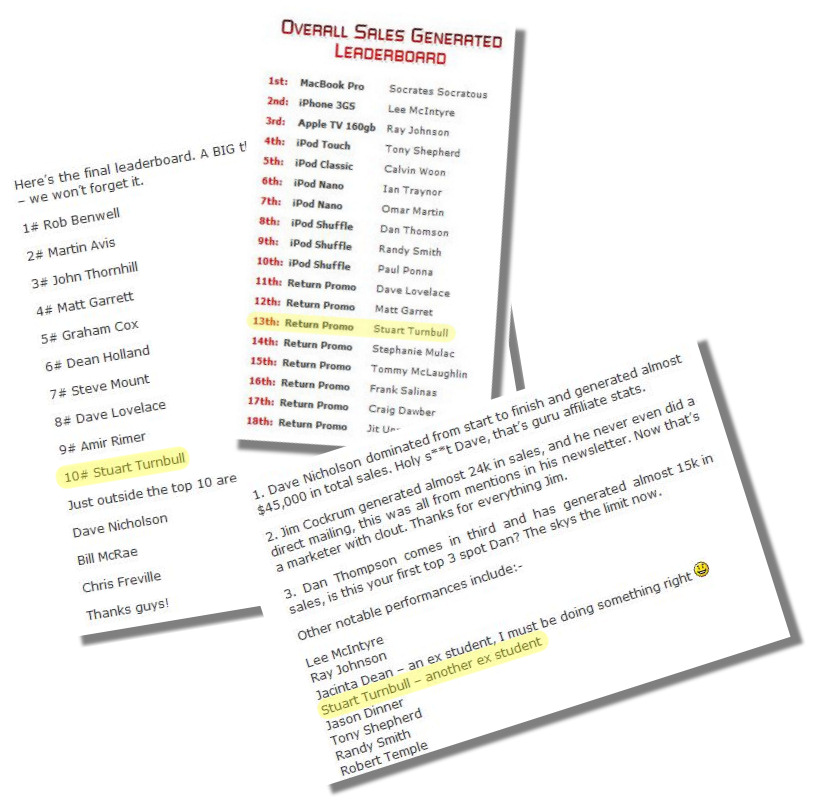 You see it isn't about the size of your mailing list it is how you treat your subscribers that counts and anyone, anywhere can copy the methods I use to secure their own financial future just like I have done.
You don't need any special skills or expensive tools, you don't need to invest large amounts of money buying traffic or building fancy websites.
Remember, it is not so long ago that I was a complete beginner with no list and no online income, the methods I learned are not complicated and can be implemented by anyone in a very short space of time.
John Thornhill has put together some great affiliate marketing training that will teach you how to "do it right" so I urge you to click the link and check out this free training now.
>Affiliate Promo Formula Free Training Module<


Want 5 easy side hustles?
Get your FREE guide: "5 Easy Etsy Product Lines You Can Do Right Now!"