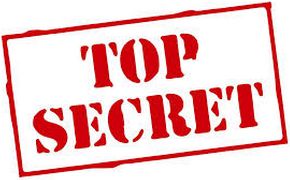 Recently I was using the random research method that I demonstrated in my Raw & Uncut Video when a particular print caught my eye (this is NOT the print that I feature in my Raw & Uncut Video). As I researched this print I realized that it was taken from a book that was published in 1939 and is a collection of 100 prints from over 40 different artists. I continued to dig and several hours later I had compiled a list of recent ebay sales of the prints from this particular book  (all completed in the previous 90 days) These completed sales from just a handful of ebay sellers added up to a grand total of $679.99!

Click on the images to open in a new window (I have removed the titles to maintain secrecy)
I was quite excited by this but it was only when I researched the second-hand book marketplace that I realized I had stumbled upon probably the most undervalued book I had ever seen – this book is freely available online for around $10!! At first I was skeptical – it isn't everyday you come across a $10 book that contains prints you can remove and sell for over $600 so I ordered a copy (it cost me $7.16 plus shipping) just to be sure I hadn't missed something. My copy arrived a week later and sure enough it is exactly as described – a collection of 100 stunning art prints measuring 13 x 10 inches. It is spiral bound to allow each of the prints to be removed for individual display. I know this sounds a little too good to be true but let me stress that the ebay sellers in the know are simply removing the prints from the book and listing them "as is". The other important point to remember is that this is NOT a rare book – there are multiple copies available on both addall and ebay as I write this post and many of them are available at ridiculously low prices – this is a great opportunity for fast movers.

I have compiled all of my research into a guide that I have simply called "Top Secret"
I chose the title "Top Secret" because I am determined to protect the value in this niche from over exposure  – my guide will be available to my subscribers only (you will NOT see any other marketers promoting this product) and it will be withdrawn from sale without notice. I share all of my detailed research including the full list of prints (with final values) that sold successfully during the 90 day period. My Top Secret Guide will also teach you:
How to construct your listing titles and what keywords to use to attract the right eyeballs (it is vital you get this right)
How to use buyer psychology to your advantage to achieve maximum final values (this clever technique works like a charm!)
The simple way to write compelling descriptions so that you appear to be an expert on the artist
Three different ways to add value to your prints to set them apart from the competition (one of these methods can DOUBLE your final values!)
My Top Secret Guide also includes a clever technique that you can use to identify more equally lucrative and undervalued source books in this amazing niche!
PLUS!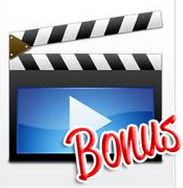 I recorded all of my research and created a series of bonus videos that walk you through the exact steps I took so that you can get inside my head as I investigate this exciting and lucrative niche! I could have packaged these videos together and sold them separately but I want to give you as much bang for your buck as I possibly can!
 The "Top Secret" Guide PLUS the BONUS VIDEO series – one LOW payment of just $19.97
PLEASE NOTE – This offer will be withdrawn without notice to protect this highly lucrative niche from over exposure
THIS OFFER IS NOW CLOSED PLEASE USE THE OPT-IN FORM BELOW TO BE KEPT IN THE LOOP ABOUT MORE GREAT MONEY MAKING OFFERS!


Want 5 easy side hustles?
Get your FREE guide: "5 Easy Etsy Product Lines You Can Do Right Now!"