A question I am often asked is:

"Won't the market become saturated if everybody starts selling prints?"
Today I am going to put my money where my mouth is and prove to you that this isn't an issue by revealing one of my own closely guarded vintage print sources.
I have always kept this information to myself (I don't even reveal the source publications to my buyers in my auction descriptions) until now!
Firstly I will show you a couple of my own recent print sales then I will show you exactly where to find the very same prints!


Click pictures to enlarge
These prints are from a very famous book entitled "Black Beauty" by Anna Sewell.
This book was first published in 1877 just 5 months before the author's death. Since then it has been republished in countless different editions and formats and with 50 million copies sold it is one of the best selling books of all time!
The edition that I look out for was published by Jarrolds in 1930 and was illustrated by the famous sporting artist Cecil Aldin.
I have purchased multiple copies of this book over the years on both Addall.com and eBay and Cecil Aldin's beautiful illustrations of horses are as popular today as they were when I first discovered them back in 2004.
This is a screenshot of the search criteria I run to locate the book on Addall.com: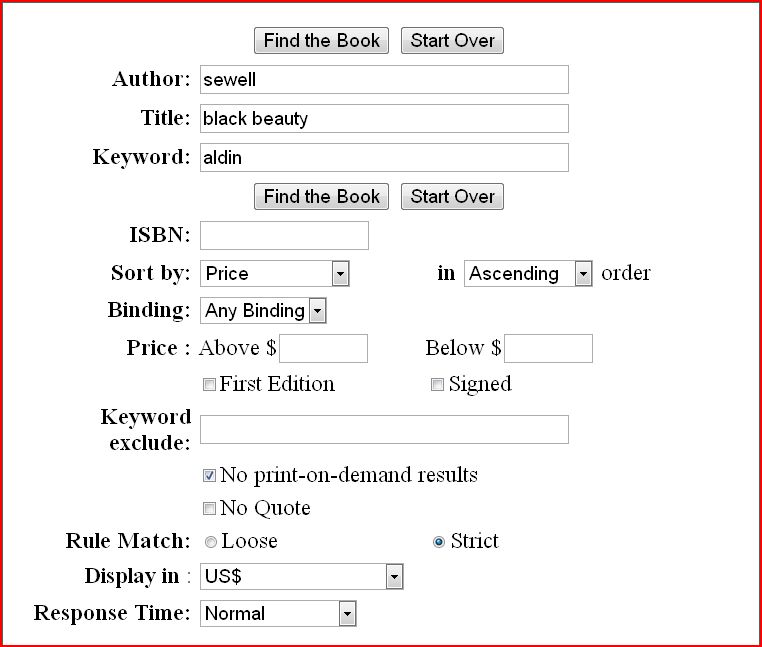 The best value copy currently listed:


Click pictures to enlarge
The book contains 18 colored plates by Aldin
I always sell these plates matted, my mat kit supplier is Kadinsky.co.uk
(I recommend bux1picturematting.com if you are in the US)
Please note that these are not affiliate links, my recommendations are based purely on my personal experience of purchasing from both companies.
10×8 inch mat kits (mat, back board and cellophane bag) cost me $1.21 each (I buy these in packs of 25) and my only other cost is rigid envelopes which cost me 37 cents each (sold in boxes of 125).
---
So the full breakdown of my costs are:
Cost per plate ($20.98 divided by 18)
$1.16

.

Mat kit
$1.21

.

Envelope
$0.37

.

Total cost
$2.74

.

The average sale price is
$23.00

.

Less eBay and PayPal fees
$3.45

.

Total sale proceeds
$19.55

.

Less costs
$2.74

.

Net profit
$16.81
which gives a potential profit of $302.58 for the whole book*
*this calculation is based on all 18 plates achieving a similar final value.
---
Of course there is more to making money with vintage prints than simply sourcing the right books, you also have to list them in the right way.
You need to choose the right category(s), compose a keyword rich title, include eye catching images, write a compelling description.
Then you have to decide the best start price, whether you are going to accept returns and if so on what terms, whether to sell internationally etc.
With so many of these books in circulation obviously there are lots of other sellers selling these very same prints on eBay. The key to successfully outselling the competition is to differentiate your listings from the others and these are the skills I teach in my ebook Prints Make Profits
Using dozens of screenshot examples from eBay and Addall.com I demonstrate how to research and identify your own sought after print niches.
Having learned WHAT to sell you then learn HOW to set your listings apart from those of the competition and sell for maximum profits, there is even a fully illustrated guide to matting your prints to a professional standard!
Prints Make Profits normally retails at $27 but you can get a huge 37%  subscriber discount if you buy today through this link:
Prints Make Profits subscriber discount!
As an extra leg up to help you get started in this lucrative and fun eBay biz I will send one lucky reader a selection of prints from Black Beauty plus custom cut mat kits and rigid envelopes, in fact everything you need to start selling them on eBay.
All you have to do to be in with a chance of winning the package is to leave a comment or question on this post by clicking the "leave a comment" link at the top or bottom of the page, I will choose one commenter at random and they will receive the package.
This offer is now closed, to be kept in the loop with more great money making ideas sign up to my blog using the opt-in form below!
Best of Luck!



Want 5 easy side hustles?
Get your FREE guide: "5 Easy Etsy Product Lines You Can Do Right Now!"