Support my blog – I get commissions for purchases made through the links in this post
This Market Is Exploding! (See Our Exclusive FREE BONUS Below)
Amy Harrop has tapped into yet another red hot, low content publishing niche where you can quickly and easily create products that require little to no writing that are in huge demand and sell readily on a number of popular online market places!
The market for educational products is booming and the great thing is that you and I can create educational printables that will sell and we don't need any special skills – in fact, Amy has put together everything you need in her latest, easy to follow course – Easy Learning Printables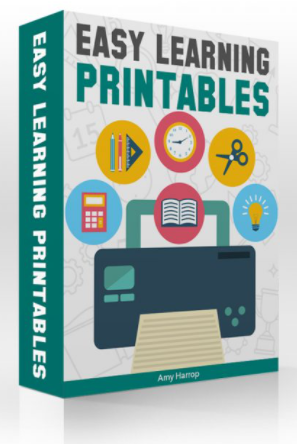 We have spent the last few weeks carefully going through Amy's course, viewing her videos, checking out her resource links and generally satisfying ourselves that this opportunity is as powerful as Amy says it is, and…. great news! The verdict is in….Easy Learning Printables earns our full and enthusiastic endorsement!
Read on for details of our exclusive bonus ebook – yours free when you buy Amy's course through this post!
Before we move onto discussing Amy's course in detail, a few words about the market for educational products.

This is a large and rapidly growing market (especially with the current home schooling upward trend!) and armed with Easy Learning Printables you'll be ready to claim your share!
What is included in the course?
The course consists of a 102 page ebook which I found to be very comprehensive and an easy read – often when I review ebooks I find it a bit of a chore to read 100+ pages but Amy has a talent for breaking her content up into easily digestible chunks – Amy shares the fact that she used to be a teacher and her personality certainly shines through!
You don't have to have any teaching experience because Amy steps you through;
The different types of learning printables that you can create and sell
How educational printables differ from other printable products.
Where to find fonts and graphics for your learning printables.
Pointers for how to create learning printables, including tools to use.
Where to publish and sell your educational printables.
Tips for succeeding with learning printables.
Amy includes lots of screenshots so you can see how simple these popular educational printables are plus examples of people who are making their full time living from creating and selling them.
Having gone through the ebook training I really appreciated how Amy has put together 3 step by step checklists that lay out all the steps you need to take to get up and running quickly without missing any important steps out.
Over the shoulder video training is also included!
All of the videos are very professionally done with a nice, easy to follow delivery – perfect if like me you learn best by watching and copying the steps.
Video #1 How to brainstorm a learning printable – 26 mins
Video #2 How to gather fonts and graphics – 17 mins
Video #3 Creating an educational printable in Canva – 18 mins
Video #4 Choosing a platform to sell on – 11 mins
The videos are accompanied by 3 work sheets that provide supplemental information to guide you through the learning process.
Done for you product templates!
Not satisfied with showing you how to create your own learning printables Amy has included 12 beautifully designed templates in the most popular and in demand learning printable niches that you can easily edit to create your own unique printables in double quick time!
I love having a template as a starting point – it helps you get over that initial "starting with a blank page" hump that so many people find difficult to deal with and Amy even includes 3 additional videos stepping you through how to edit your included templates!
Bonuses!
There are 3 included free bonuses;
Bonus #1: a quick and easy guide to using Canva – shows you how to design anything you want using this super simple (free) graphic design platform!
Bonus #2: 6,000+ royalty free clipart images – this bonus enables you to add colorful, engaging and fun images to your learning printables
Bonus #3: 200+ hand curated, royalty free photo, illustration and image resources – A complete list of resources to find any graphic or image you might need for any type of printable you can imagine.
Amy really has out done herself with this extensive and comprehensive package!
And there's more good news!
We also wanted to make investing in Amy's awesome multi-media course a "no brainer" for you so… When you go through our link, we also include:
This hot off the press, exclusive bonus free!!
Where to Get Hundreds of Ideas for Popular Kids Learning Printables & How to Make Them Your Own!
($47.00 value!)
Inside this 43-page guide, you will learn where you can quickly get hundreds of top-notch ideas for popular kids' learning printables from places not mentioned by Amy!
That's not all! You'll also discover how you can easily transform other people's learning sheets into your own original printables! Even if you know nothing about kids' learning, We'll show you how to look like an expert in just minutes!
We also show you how to use Google (or any search engine of your choice) to reveal tons of hidden 'Early Learning" niches that are pure gold!
You'll also discover:
"What key questions to ask yourself" so you can "drill down" & zero in on specific age groups, subjects, and/or topics that you enjoy!
 Which questions will lead you, in just seconds, to an endless stream of valuable printables ideas anytime you want!
We'll introduce you to free tools we use ourselves to create stunning printables like these!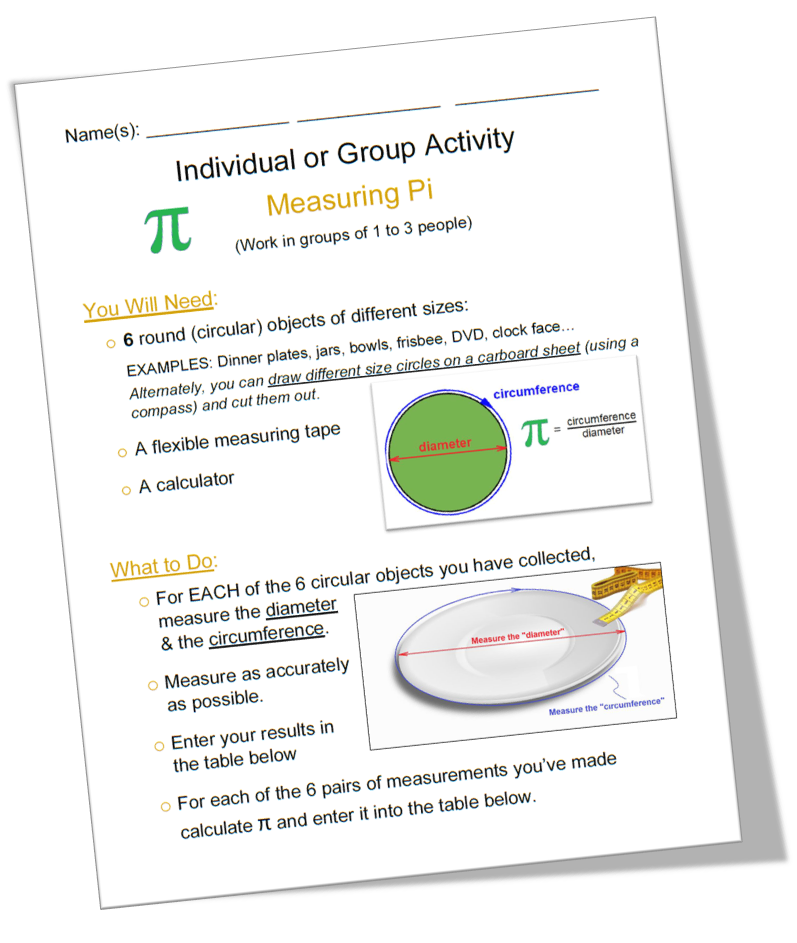 And finally we release the Kraken!
We show to you three awesome places (not mentioned by Amy) that we personally go to, where you can get an avalanche of printables ideas instantly whenever you want!
Our exclusive bonus guide will not be available anywhere else and is yours free when you buy Amy's course through this link; Easy Learning Printables
===========================================
One more thing…
We always get asked about upgrades/OTO's/upsells;
Please note, Easy Learning Printables is a total 'stand alone' product and is all you need to make money. There are some optional upgrades however and if you have the budget, they are well worth picking up!
Optional upgrade #1
Easy Learning Quick Start as the name suggests this package is all about helping you to create in demand content even faster with done for you content. You get 14 additional templates with commercial use rights so you can simply customize, publish and sell!
In addition, Amy includes;
3 videos on editing your templates (different to those included in your main course)
a 20 page PDF guide on turning your existing digital content into tons of new products!
A Pinterest planner including detailed guide, tools & templates to help you leverage Pinterest to increase your product sales!
A "fun facts for kids" guide including 150+ sources of facts to include in your learning printables
A 36 page PDF guide to walk you through every step of the process to sell printables online
As you can see, this upgrade is chock full of value and is well worth the $27 price tag if you have the budget!
Optional upgrade #2
Etsy Success Video Course this consists of 12 videos split into 6 modules covering every step of getting set up and listing print on demand items on Etsy!
Amy also includes;
3 checklists to cover the set up steps as a reminder
email support (this is huge – you only have to drop Amy a line for her personal support if you get stuck on any step!)
2 Bonuses – an Etsy quick start guide plus a guide to integrating Etsy with Printful (POD manufacturer)
This is another value packed upgrade at $37 – I particularly recommend it if you have yet to open your Etsy shop – Amy has produced the videos herself to an excellent standard – I have reviewed them and they are top notch (not the usual quickly produced PLR rubbish created by someone who has never actually sold on Etsy)
Optional upgrade #3
This consists of software that creates "cheat sheets" quickly in any niche ($27). The cheat sheets are simply a collection of search engine links relevant to the niche you input into the tool. In my opinion the cheat sheets contain very little value and my advice is to give this upgrade a miss.
Sincerely yours,

&

PS Drop me a line at stuart@stuart-turnbull.com if you have any questions and I'll forward them onto Amy (she always responds quickly).


Want 5 easy side hustles?
Get your FREE guide: "5 Easy Etsy Product Lines You Can Do Right Now!"