I'm delighted to report that sales are starting to gain momentum from my new Etsy store!

click on the images to enlarge them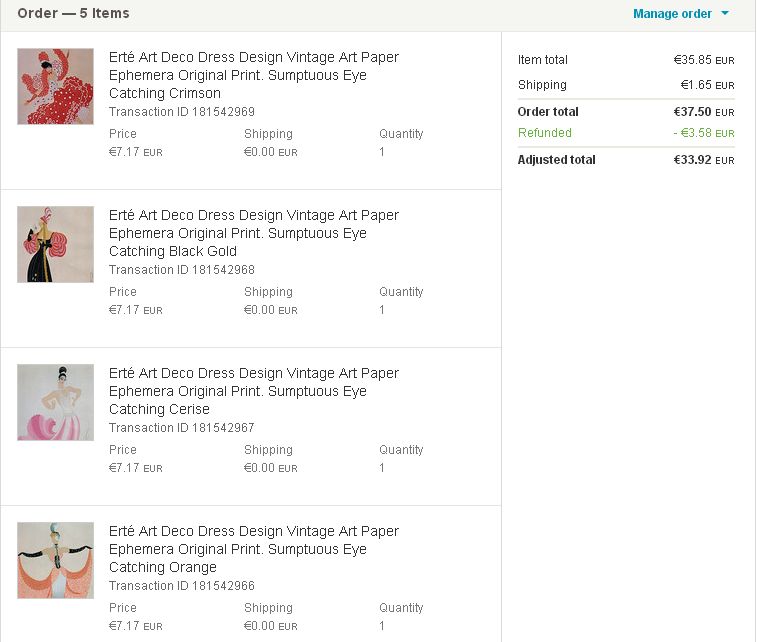 ===============================================================================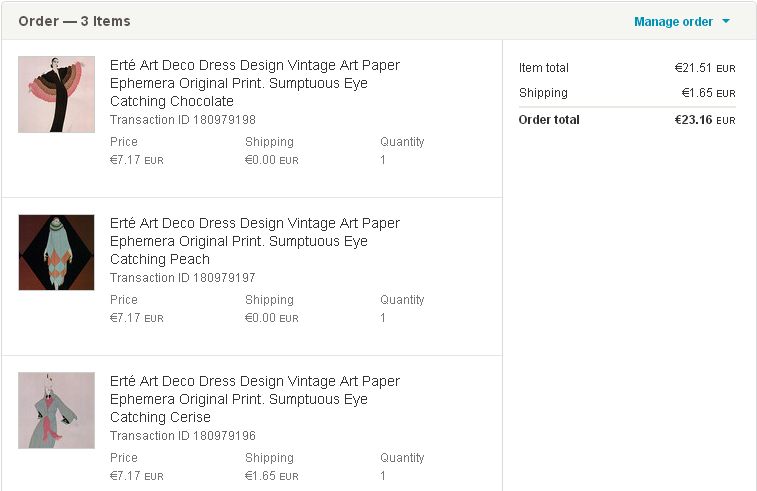 Tips to encourage multiple purchasers
You'll notice that both buyers purchased more than one print from me and I want to use this post to reveal a couple of techniques that I use to encourage multiple purchases.
The first method is to charge only one shipping fee regardless of the number of prints purchased.
I am selling my Erte prints un-matted so it costs me the same amount to ship a rigid envelope containing one print as it does to ship an envelope containing five.
Etsy provides "Shipping Profiles" which allow you to use the same shipping settings for multiple listings so I simply create a shipping profile that charges "0.00" for additional items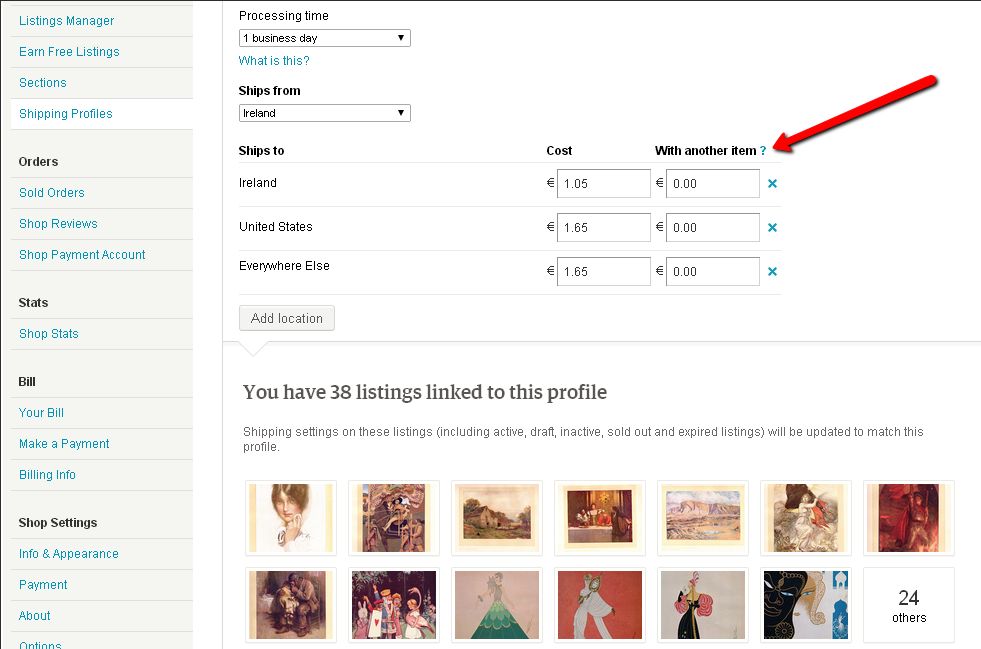 I then simply link all listings for un-matted prints to this shipping profile. Another benefit of using a shipping profile is that updating the profile will update shipping on all of the linked listings so you don't have to edit each one individually if your shipping rates change.
I make sure that my store visitors are aware of this benefit by referring to it in my store headline and also in all of my listing descriptions.
Another technique that encourages multiple purchases is to create a coupon code that offers a discount like this;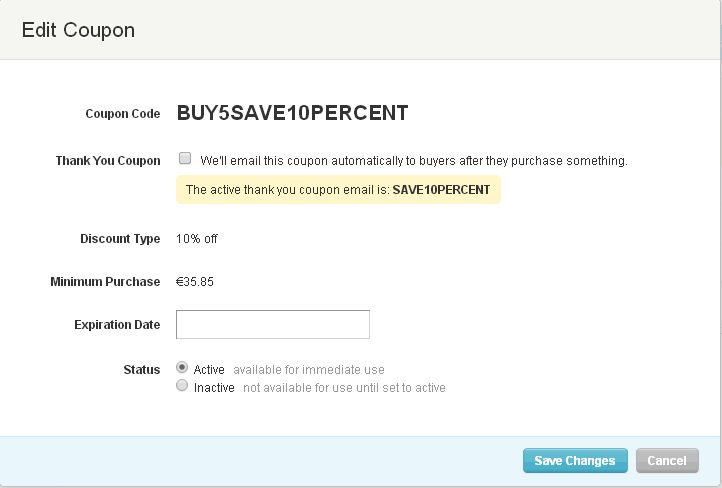 I am offering a 10% discount if my buyer makes a minimum purchase of 35.85 euros (1 euro equals approximately $1.36).
Again, I make sure my store visitors are aware of my multiple purchase discount offers by featuring them prominently in my descriptions.
You can create as many different coupon codes as you like and Etsy will automatically email the coupon code of your choice to your buyers if you tick the appropriate box – I use this feature to offer a 10% discount off future purchases to encourage repeat buyers.
Erte Mini Guide
You'll also notice that all of these prints are from the same book. This book cost me just $18.55 (including shipping) and contains 48 very attractive, full color plates.
These plates are selling very well at $10 each so yesterday I ordered a second copy of the book!
If you'd like to give this niche a try do click the link to check out my latest Mini Guide entitled;
Talk soon!



Want 5 easy side hustles?
Get your FREE guide: "5 Easy Etsy Product Lines You Can Do Right Now!"