I hope you and your loved ones are well and coping with whatever restrictions you are being asked to deal with.
Here in Ireland, in common with many other countries facing rapidly increasing cases of Covid 19 we are entering into another strict lockdown.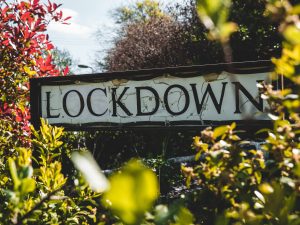 This new lockdown is similar to the one that we endured between March and June with all non-essential retail closed, restaurants serving takeaway orders only and everybody asked to work from home if possible.
We are not allowed to leave our home county and leaving home for exercise is restricted to a 5 km radius.
One important difference from last time is that our schools remain open which is good for my youngest daughter although my eldest daughter who is now doing a college degree is forced to work from home with lectures delivered online.
I am fortunate that I am able to work from home on my own terms – I've been doing it since 2004!
As I have said many times before an online income puts you in control of your financial destiny and I have made it my mission to help as many of my readers as possible to achieve this.
Business update – what we are currently working on + a FREE REPORT for you!
Bart and myself have been creating our online business courses for several years now and we believe it is important to regularly review the content of our courses to ensure they remain relevant and current.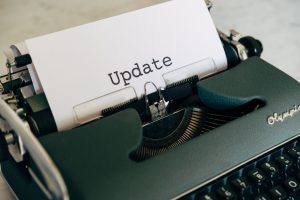 At the moment we are working on updates to 2 of our courses including updating the included tutorial videos. Our course buyers always receive all course updates free of charge – it is important to sign up to our free updates list when you invest in our courses to ensure a timely delivery of all updates and additional helpful tips and advice… It's never "too late" to sign up!…Just go to your course main guide and click the link as instructed!… You'll then be 'caught up' on any updates or added tips you may have missed.
Advance heads up!
We are planning a Black Friday/Cyber Monday sale in November which will include some of our most popular 'make money online' courses – we'll let you know the details nearer the time so do look out for our emails!
Etsy shopping trends
Holiday shopping always presents the years biggest opportunity for increased sales and this year the ongoing global pandemic means more shopping than ever before will be done online and more people are starting their shopping early.
Checkout Etsy's 2020 Holiday Trends report for some great tips and advice including trends like;
140% YoY increase in searches on Etsy containing "puzzle"
62% YoY increase in searches on Etsy containing "journal"
Coloring: "Kids and adults are turning to simply soothing activities like coloring with coloring books and pages"
Mugs remain "Everyday bestsellers: year-round favorites"
Your FREEBIE!

During the ongoing global pandemic, certain product types on Etsy have skyrocketed!
We've prepared a "hot sheet" report that shows you what's selling right now and more importantly, which of these product niches you can cash in on right now!
CLICK HERE TO DOWNLOAD YOUR FREE COPY WITH NO STRINGS ATTACHED!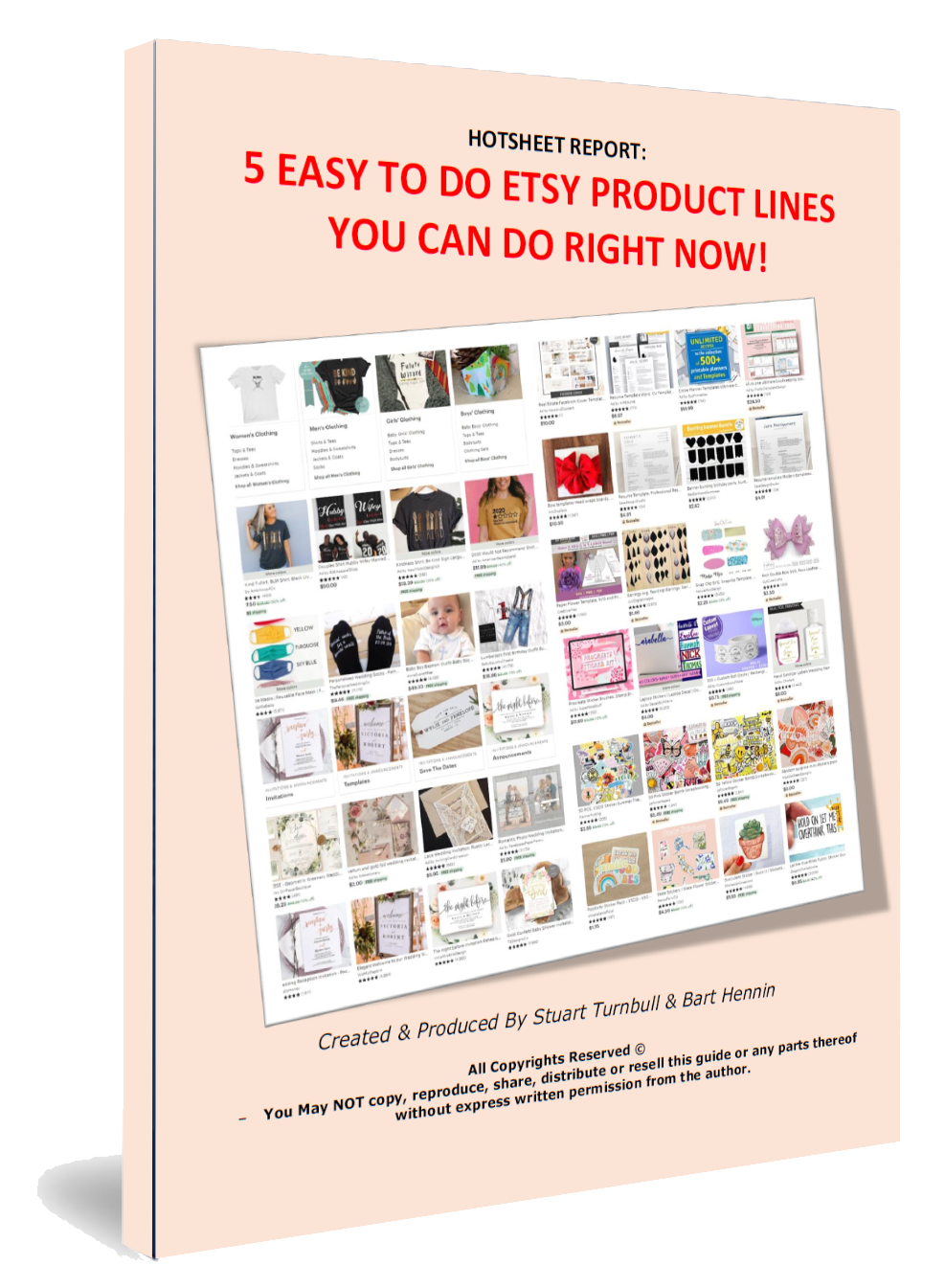 Out of a list of a dozen possible product lines, we reveal the five that are easiest to do and require no specialized skills! …Enjoy!
Happy selling & stay safe!



Want 5 easy side hustles?
Get your FREE guide: "5 Easy Etsy Product Lines You Can Do Right Now!"