Support my blog – I get commissions for purchases made through the links in this post
>Please note your discount coupon expires at midnight EST on Sunday 22nd August<
Dreaming of having your own successful book publishing business but hate writing?
Puzzle Book sales are exploding and continuing to grow at a phenomenal rate!
And maze puzzles have proven super-popular for all age groups from kids to adults alike!
If you've been wanting to cash in (either on Etsy or Amazon) on the puzzle craze,
"Simply Maze Crazy" is your solution!
Simply Maze Crazy is created by software expert Rob Borsuk (pictured above). This revolutionary, cloud based, user-friendly software creates all kinds of unique mazes for commercial use.
See below for details of our exclusive free bonus ebook and your huge discount coupon!
Rob created the original version of Simply Maze Crazy two years ago and it proved so popular that he has been working on a totally new updated version that is even easier to use and has a host of additional features to make the software much more powerful and flexible helping you to create more attractive and eye catching maze designs for all ages!
The newly upgraded version of Simply Maze Crazy coupled with our free bonus ebook (full details below) are all you need to get your own Amazon publishing business off the ground!
Mazes are super popular online. They can be sold as printable PDF's on Etsy or compiled into physical puzzle books and sold through Amazon KDP (we take you step by step through this method in our free bonus ebook).
Maze designs are even proving popular on 'print on demand' products like coffee mugs, tshirts, hoodies, phone cases etc!
We put the 2021 version of Simply Maze Crazy through its paces and were blown away with all of the new features!
You can upload your own choice of maze template – this is the external shape of your maze. Circle, square and triangle are pre-loaded options but in addition you can upload any shape you like and fill it with a maze of any complexity you choose from simple to super complex!
You can rotate and zoom your maze template and drag it around your canvas until you are happy with your design.
You can add any image of your choosing as an "overlay" image – this doesn't affect your maze but adds character to your design.
Advanced editor feature – you can edit individual parts of your maze, make walls into paths and vice versa – maybe you want a square block in the center of your maze to overlay an image. You can alter the solution path, you can create multiple mazes in the same canvas and connect them together!
You can change the graphic images so the walls, path and solution path can be any design you upload!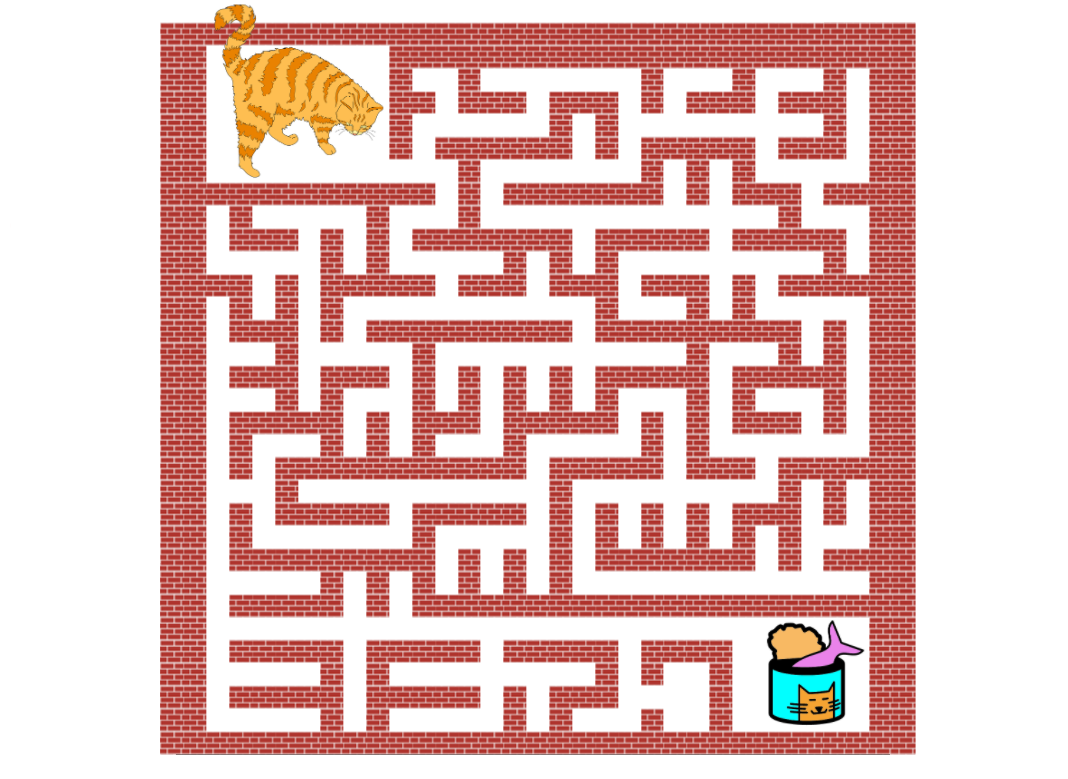 We created this example in a matter of minutes using public domain images and the new overlay image feature!
Imagine how many unique and attractive puzzle books you can churn out in double quick time using all of the powerful new features of Simply Maze Crazy!
Tutorial Videos
Rob's 2021 super powerful maze creating software comes with tutorial videos that step you through each of the new features – the videos are very professional, short and easy to follow.
Facebook Group
In addition, Rob also includes access to a customer only Facebook group where you can interact with other like minded people – get tips and advice from printable creators, book publishers, Kindle authors, physical product creators.
PLUS get our amazing exclusive bonus!! When you go through the link in this blog post!!
This bonus alone is worth more than the price of the Simply Maze Crazy software and it's yours free!
It's titled:
How to Use Amazon KDP to  Create PHYSICAL Puzzle Books!
This is a zero Inventory Print On Demand free Amazon service! And we show you how to use this step by step to get dozens of puzzle books on Amazon worldwide for sale!
Amazon KDP stands for "Kindle Direct Publishing" and it's  a terrific way to get your books to market fast!
Note: We're not talking "Kindle ebooks" here. We are talking about physical "Print On Demand" books.
In our step by step guide (complete with screenshots!) We show you…
How to prepare your book! (Much easier than you think!)
How to create your book cover! (3 ways actually!)
How to do KW research using free software so you know there is demand for your book(s) before you even create them!!
How to publish your book!
How to also create PDF versions of your books to sell on Etsy!
How to cross promote your books!
How to use Amazon's 'Look Inside' feature to build an email list of hungry buyers! (zero cost, no website needed!)
What 'special' pages to add to your book to increase sales! (and how to create them easy peasy!)
and more!!
Advantages of Amazon KDP
1 – It's zero upfront cost!
2 – It's print on demand so you
– Never need carry inventory!
– Never need a website!
– Never lose sales because you've "run out" of books (especially handy when your book sales suddenly take off!)
3 – It gets your books immediately onto Amazon worldwide!
Our step by step 25 page bonus guide includes links to easy tutorial videos & free Amazon resources too!
If you haven't yet taken advantage of Amazon's KDP, you're leaving money on the table…
This is book publishing simplified…Stop the struggling, stop the headaches and stop leaving money on the table!! Get our new guide today (by getting your Simply Maze Crazy here!)
And don't forget the $20 Exclusive Discount We personally arranged for you!
your coupon code is: SMC20VIP
Act now, your coupon expires at midnight EST on Sunday 22nd August
One more thing…
Rob has included a couple of optional upgrades to add even more value to this amazing package!
Optional upgrade #1
This is a collection of 24 themed templates with almost unrestricted usage rights (you simply add your maze and you are good to go!)
This template pack is priced at $27 and will save you time if you have the budget.
Optional upgrade #2
Rob has really outdone himself with his second optional upgrade!
You get access to the ultimate collection of easy to use puzzle tools all in one easy to navigate member site!
There are nine new tools in total (and Rob is planning to add more!) giving you the easiest way to create a multitude of different puzzle pages or books for both your personal use and your commercial projects!


The package includes a word search maker, dot to dot puzzle maker, a hidden object picture maker (creates "where is Waldo" style books!), mandala coloring page maker, a cut out image maker (creates images for scissor activity books) and much more!
Each software comes with its own easy to follow tutorial videos just like with Simply Maze Crazy!
You get unrestricted rights to everything you create – imagine the variety of puzzle books you can create with this package!
Priced at just $19.97 per month (includes bonus monthly templates and bonus member only trainings) We believe this package represents seriously good value and is a must have for anyone planning to create a passive income with their own collection of puzzle books – Just a few Amazon or Etsy sales a month more than covers the cost! – we strongly recommend it!
Any questions, simply email; stuart@stuart-turnbull.com
Sincerely yours,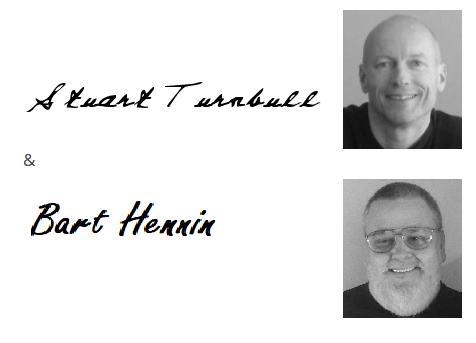 Want 5 easy side hustles?
Get your FREE guide: "5 Easy Etsy Product Lines You Can Do Right Now!"