Our Super Spring Half Off Sale ends at midnight EST Sunday May 14th – act now so you don't miss out!
=======================================
Q What is one of the easiest ways to get started making money online?
A Selling a *SPECIAL KIND* of low content printable on Amazon KDP and Etsy!
=======================================
First of all, let's define what we mean by "low content printables." Essentially, these are printable products that are easy to create and don't require a lot of text or design work. Examples might include things like journals, planners, coloring books, and activity books. The beauty of these products is that once you've created the initial design, you can sell them over and over again without having to put in any additional work.
So, why might someone want to pursue this type of passive income stream? Here are a few potential benefits:
Flexibility and Freedom – One of the biggest draws of earning a passive income through low content printables is the flexibility it provides. You can create products on your own schedule and work from anywhere with an internet connection. This means you can fit your work around other commitments, whether that's a full-time job, family responsibilities, or travel.
Potential for Large Passive Income – As the name suggests, passive income requires little to no ongoing effort on your part once the product is created and uploaded to Amazon KDP or Etsy. This means that you can earn money while you sleep, travel, or pursue other projects.
Fun Creative Outlet – If you enjoy designing and creating, low content printables can be a great way to indulge that passion while also earning some extra income. You can experiment with different designs, themes, and formats to see what resonates with your target audience.
Scalability – Once you've established a successful product line, you can easily scale up your business by creating more products or expanding into related niches. With the right marketing strategies, you can reach a wider audience and increase your income potential.
Of course, there are also some potential challenges to consider when pursuing this type of business – It's not a 'get rich quick' scheme. You'll need to ask yourself….
Am I willing to invest some time and effort into creating high-quality designs that will stand out in a crowded marketplace. (if so, we will show you how to do this)
Am I willing to learn how to effectively market my products and optimize my listings for Etsy and Amazon search engines? (Again, if yes, we will show you how to do this)
However, with the right approach and a willingness to learn, there's no reason why you can't build a successful passive income stream selling low content printables on Amazon KDP and Etsy. The basic steps to get started might include:
Research your target audience and identify what types of products are most in demand (we will show you how to do this)
Optimize your product listings with relevant keywords and eye-catching images (we show you how to do this too)
Continuously monitor your sales data and adjust your strategies as needed to maximize profitability "Build on your success!" (yes, we even show you how to do this)
Ultimately, whether you're looking for a side hustle to supplement your income or a full-time business venture, selling low content printables on Amazon KDP and Etsy can be a lucrative and rewarding option. With the right mindset and approach, there's no limit to the amount of passive income you can earn from this type of business.
======================================
If this sounds like the kind of business that appeals to you I have news of a Super Spring Half Off Sale that you are going to love!
For one week only we are slashing the price of two of our top selling low content courses – simply read the summaries below, click the links to the offer pages now – the price shown is the price you pay — no discount  coupons required! (You can get 1 course or the other or BOTH courses for HALF OFF! – your choice!)
Any  questions, just ask; support@stuart-turnbull.com
Low Content lift Off!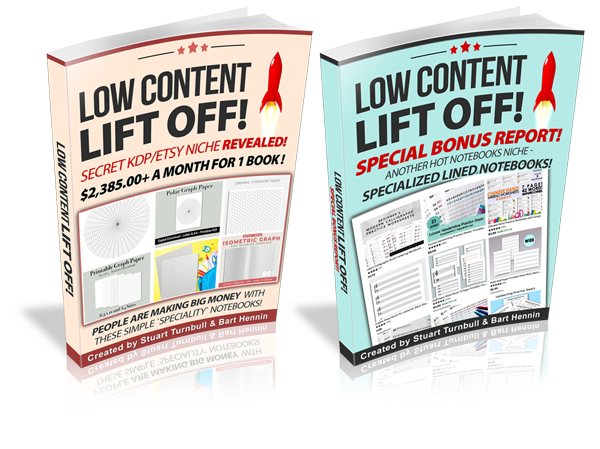 Most people hate Mondays… Not me…I love Mondays!
While everyone else is "off to work", my wife and I can relax. We go for leisurely scenic drives, maybe try a new diner, shop, catch a movie… Mondays are great!
And yes, all the while we are doing these things, sales are passively coming in adding cash to our bank account!
That's the advantage of being "self employed" with your own online business.
And with Low Content Lift Off, you can be loving Mondays too!
This is a super easy KDP book and Etsy printables niche that is also super lucrative…
We're talking about a totally new and simple, 'zero content' book sub-niche where people are making $2,385.00+ a month for just 1 Book!
These are essentially blank books people will pay you for over and over again! (on both Etsy and Amazon!)
Click here now to find out more and lock in your half price deal!!
==================================
KDP Hot Spot!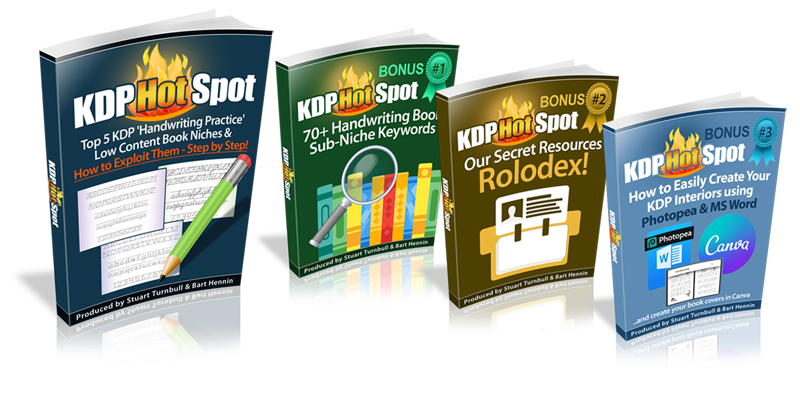 Inside this course, we show you how people (just like you and I) are producing simple low content books and making;
$518.00+ profit per month
$927.00+ profit per month
even $3,154.40+ profit per month!
For a single book!
And, no… We're not talking about "regular" low content books… no, not at all…
We're talking about a totally different much simpler, 'book sub-niche' where people are making thousands a month for just 1 book!
This is a very lucrative and under-served market and it's the easiest low content book niche we've come across yet!…
But there are more advantages to KDP Hot Spot than just the ability to make additional (potentially full time) income from part time efforts!
1. Besides being highly profitable, it's a great way for beginners to "get their feet wet" producing low content books and it's a great "stepping stone" to other kinds of books later!!
2. These books are super easy to create and are also in high demand as Etsy printables!
3. Another great advantage this course gives you… The 'learning curve' is virtually zero! It's so simple, a 13 year old could do it!
Click here now to find out more and lock in your half price deal!!
===============================================
Our Super Spring Half Off Sale ends at midnight EST Sunday May 14th – act now so you don't miss out!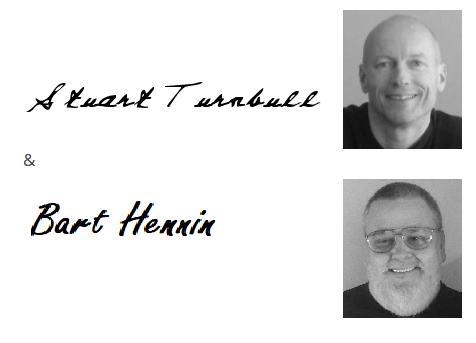 Want 5 easy side hustles?
Get your FREE guide: "5 Easy Etsy Product Lines You Can Do Right Now!"