It has become a bit of a tradition for us to put together a seasonal gift to say "thank you!" for your loyal support over the last 12 months!
It is an absolute privilege to count you as part of our valued tribe and we promise never to take your support for granted – we will continue to differentiate ourselves from all of the other marketers out there by carrying on creating the quality bonuses and free guides that we have become famous for!
Whether we are creating our own courses or reviewing those of other honest vendors we promise to continue striving for excellence and value to give you all the help we can – we sincerely believe you deserve nothing less.
This year we decided to release our gift early to give you the opportunity to use the tips and ideas it contains to earn some extra cash over the Christmas period!
Your gift is titled: Cash In This Holiday Season! HOT Christmas Products For Etsy!
This guide outlines four Christmas season "product lines" you can start selling today!
 1 Print on demand product line!
 And 3 printables product lines!
Christmas is the biggest buying season of the year! Some Etsy stores make up to 50% of their yearly sales over the holiday season!
If you want to start cashing in and getting your share of this buying frenzy, you'll love this free guide!
Click here or on the graphic below to download your free, "no strings attached" copy!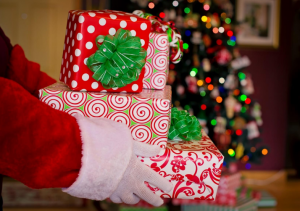 Our very best wishes for the holidays and we both hope 2023 is your best year yet!


====================================================================


Want 5 easy side hustles?
Get your FREE guide: "5 Easy Etsy Product Lines You Can Do Right Now!"