This is a guest post written by Beth Sager.
I have 2 shops on Etsy. One of them I sell typed quotes and dictionary prints (ideas I got from Stuart!) and it has over 500 sales, the other store is for my *main business.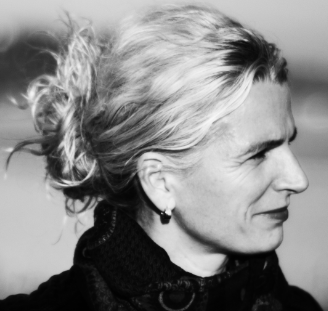 What I find great about selling my main product line is that there is no cost associated with them besides my Etsy fees. That store has nearly 4,000 sales. It took me 4 years to get there, but my business is on track to do 2,500 additional sales in the next 12 months, so it has become a real money maker for me.
I came across the idea about 4 years ago when I was looking for things to sell on eBay that I wouldn't have an inventory cost. I had tried to sell spreadsheets that I made, but got no buyers. That's when I came across the idea for my main business. I put up a listing as a lark, and they started selling right away.  I had over 500 sales on eBay before they introduced restrictions on this type of business.
That's why I am trying to now build an email list and have set up a website and Facebook page. I don't like the fact that Etsy has complete control over whether or not I have a business. They could come along one day and decide like eBay not to allow this business on their site, and I would be out of business. It's why having access to my customers off the platform is so important. Not to mention I can then sell other products to them.
I have between 5 and 15 sales a day with an average of 8. Last week, I had 50 sales and 25 signups for my email list, so I was pretty darn happy with that!
I've gotten about 350 subscribers so far from Stuart's list building method on Etsy, so I'm really happy with that considering it all happens by itself and doesn't cost me a thing in time or money!
I have had great success marketing to my email list. I like to offer exclusive products that they can't get from my Etsy shop.
I see my mailing list as a security blanket in case Etsy ever decides to no longer allow sales of my product like eBay did. If that happens, at least I have access to my past clients so I could continue to run my business.
*  the nature of Beth's main business is concealed to protect her niche
====================================================================
Beth has been using the methods I share in Your Etsy List Builder to build her Etsy list.
Your Etsy List Builder consists of an 82 page ebook that explains in an easy to follow step by step way how to set up your Etsy shop and listings so that they build your email list on autopilot – you set this up once and it works silently in the background building your list without any further action from you and without costing a penny!
Having a list of your shoppers and buyers is the only way to have full control over YOUR business – click on the graphic below to find out more and use coupon code > buyeroffer2 < to grab yourself a very nice discount!
DON'T MISS OUT!…We reserve the right pull this offer down at any time (and/or end the coupon discount without notice)
Don't kick yourself later for missing out! Get your copy (and discount!) NOW
Talk soon!



Want 5 easy side hustles?
Get your FREE guide: "5 Easy Etsy Product Lines You Can Do Right Now!"