OK, so you have some regular money coming in from your eBaying or maybe from selling on Amazon, what is your next step?
How do you take your online income to the next level?
The route that I and many other marketers took (Jim Cockrum and John Thornhill are two high profile examples)  was to create and market an information product.
Why information products?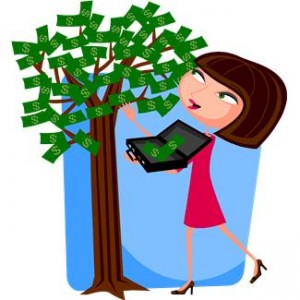 Writing your own eBook is a great way of raising your profile and establishing yourself as an authority figure in your niche.
You can use your own information product to build an audience of like minded followers.
You can earn a passive income from your eBook and the affiliate links within (by "passive income" I mean you do the work once and get paid over and over).
In my soon to be released eBook Creation Masterclass I provide a step by step guide to getting your very first eBook project off the ground and in todays post I want to talk about some ideas for getting mass exposure for your product once it is completed.


The main benefit of listing your eBook on ClickBank is that it will attract the attention of affiliates who are looking for products to promote.
ClickBank will pay your affiliates automatically and also take care of any refund requests so once submitted to ClickBank your product can sell on autopilot.
There is a one off fee of $49.95 to list a product as a vendor on ClickBank (there is no fee to become a ClickBank affiliate)


eBay is still a great shop window for your product despite the changes to the rules governing digitally delivered products. Millions of buyers search eBay every day for information relating to their favorite niches.
You'll notice I didn't use the word "ban" when I mentioned the eBay digital download policy and it is worth exploring the policy further because there is a common misconception among eBayers that there is a complete ban on digitally delivered products.
The first important point is that the rules are different on the US and UK eBay sites. (if you are using another eBay site I recommend you check out the rules that apply to you)
This is the US policy:
This is the UK policy:

As you can see, the US site ALLOWS digitally delivered goods provided they are listed in the Everything Else>Information Products category using ONLY the classified ad format.
The UK site, however does NOT allow digitally delivered goods at all.
The only way you can sell your information product on eBay UK is to burn it to a disc or as a printed hardcopy AND it must be listed in the  Everything Else>Informational category.
Although not strictly necessary if you are using the US site, burning your eBook to CD is a great way to increase the perceived value of your product, check out kunaki.com.
Kunaki will burn your product into a full color, glossy, fully assembled, cellophane wrapped CD or DVD for $1 and post it worldwide (postage is extra) to your customer.

How about putting your information product in front of millions of customers on Amazon.com?

The Amazon owned company createspace.com will take care of the printing and shipping of your book which will remain in stock on Amazon (without inventory) and print it on demand when customers order.  There are no set up fees for this service and your book is produced to library quality.
And don't forget the explosive growth of Amazon's Kindle e-Reader
and eBook store.
Amazon now sells 115 Kindle titles for every 100 paperbacks sold and eBook sales outnumber hardcover sales by 3 to 1! (stats as at Jan '11)
Again there are no set up fees to upload your eBook to the Kindle store and gain mass exposure.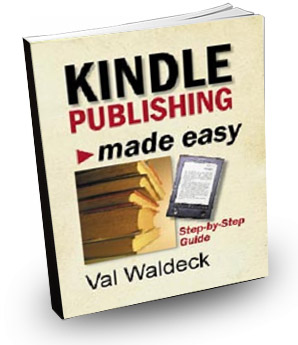 You do need to format your eBook so that it reads correctly in the Kindle reader and I discovered a great simple to follow guide that I used when I uploaded 20 ways to make money now on the internet (which I am delighted to report has made several Kindle sales already!)
If you already have your own eBook then publishing it as a Kindle book is an absolute "no-brainer" you will instantly gain a new income stream and your name will be exposed to potentially millions of new customers and remember this won't cost you a penny!
Here is the link to the Kindle Publishing Made Easy guide that I mentioned. Everything you need to know to properly format and publish your eBook to Amazon Kindle is covered in this fully illustrated 53 page guide. I have secured a very useful 37% discount off the usual price for you so do check it out! (I made back my modest investment with my first 2 Kindle sales!)
Conclusion
Your success depends on the extent of your exposure so it makes sense to use as many different sales channels as possible, there is no reason why you shouldn't use all of the above and more to get your name and products in front of as many eyeballs as possible!
If you have your own information product leave a comment to share the sales channels you are using and if you haven't got your own information product yet – why not?


Want 5 easy side hustles?
Get your FREE guide: "5 Easy Etsy Product Lines You Can Do Right Now!"