This weeks newsletter is dedicated to helping you make more money on eBay (a subject close to my heart too!).
As the holidays are fast approaching, in order to maximize your sales during the hottest selling season of the year, you need to make efficient use of your eBay listing time.
At this time of year, you simply cannot afford to make buying mistakes, nor can you afford to spend time listing items that don't have excellent profit margins AND sales conversion rates.
You really only have two choices.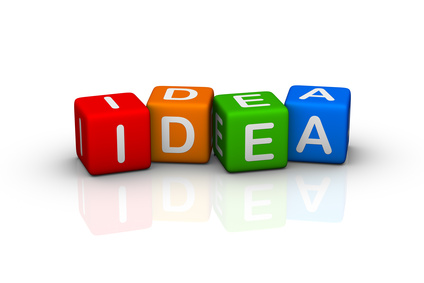 You can buy FIRST and research LATER. This method is hit or miss.
You WILL end up buying duds and will probably end up spending WAY too much time researching WHAT you found and how to list it properly.
You also don't want to list items that have a very small profit margin.
'Tis NOT the season to be wasting YOUR valuable time & energy.
Your second choice has a much brighter outcome for you and your eBay bottom line.
As you might remember, I have been working with Deb Henry (winner of my "20 ways to make money" new ideas contest) for the past couple months helping her put together her very first eBook 'Fishing for Niches'.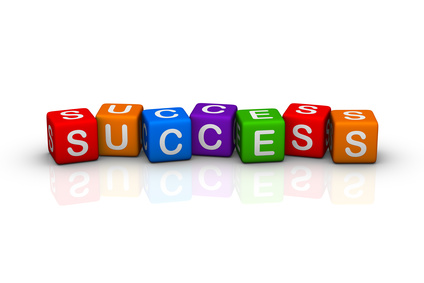 Deb's strategy is about finding unknown niches on eBay and she has devised a system for identifying only those eBay niches which guarantee big profits.  Her eBay search strategy will definitely revolutionize how you go about sourcing and running your eBay business.
Deb's eBook is an absolute must read for all budding eBay entrepreneurs (AND experienced sellers).
I have read a lot of eBooks that promise to reveal the secrets to making money on eBay. Well, there really aren't any secrets, if you can identify hot eBay niches then source these items cheaply you WILL make money.
Deb sets out an easy to follow step by step system that anybody can use to build their own hot eBay niche list. Armed with this priceless information you can focus your buying efforts only on the items you know will sell at the highest markups.
By using her method, you eliminate the guesswork from your eBay sourcing trips and guarantee your success.
This is quite simply the most valuable eBay eBook I have ever read.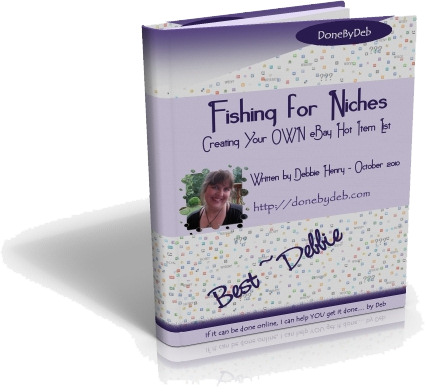 As I promised, my subscribers are privileged to be the first people in the world to see this revolutionary new product.
I have twisted Deb's arm and she has provided my subscribers a very special exclusive and limited launch discount!
As part of her prize Jim Cockrum has agreed to promote the book to his subscribers and feature it in the bonus pool at his "My Silent Team" membership site.  Jim will be promoting her book shortly, so you only have a limited time to grab the launch discount slots before it gets promoted by Jim Cockrum. (when any remaining slots WILL disappear quickly!)
Her book is so easy and straight-forward, you can implement her strategy IMMEDIATELY and can literally go shopping the same day you download the eBook and have your listing live on eBay the VERY SAME evening!
Here's the link to your special exclusive discount page:
http://stuart.fishingforniches.com
Happy eBaying!


Want 5 easy side hustles?
Get your FREE guide: "5 Easy Etsy Product Lines You Can Do Right Now!"