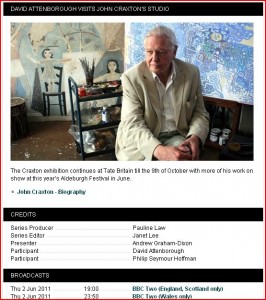 A few weeks back at the beginning of June I was watching  BBC TV's  "Culture Show" which featured the work of British painter John Craxton (1922-2009).
The presenter David Attenborough was talking about a treasured possession of his – a book entitled "The Poets Eye" published in 1944 which he caressed lovingly as he showed off the wonderful lithographs of Craxton's work that it contained.
He went on to talk about an exhibition of Craxton's work at the Tate Britain Gallery, London running until 9th October 2011.
My first thought whilst watching the show was how much I loved Craxton's style of painting, I'm no art critic or expert so I won't try to impress you with my knowledge of artistic styles but I know what I like and Craxton's stuff looked fresh and unique and interesting, I liked it a lot.
Click On Image To Enlarge

My second thought was –
"does this stuff sell on eBay?"
So I grabbed my laptop and did a quick "completed listings" search for "Craxton" whilst watching TV.
Sure enough, Craxton's lithographs were selling regularly particularly those from the book featured on TV, naturally my next thought was whether I could find this book listed on Addall.com
One minute later I was perusing the Addall.com search results. I learned that the book contained 16 full page lithographs by Craxton and the cheapest copy listed was $125.
The eBay lithographs were fetching an average price of around $32 (un-matted) so I grabbed my calculator and multiplied $32×16 then knocked off 17% to take into account eBay and PayPal fees plus packing supplies (rigid envelopes and cellophane bags).

I reckoned that $424 represented a very satisfactory return on an investment of $125 and as the lithographs were selling un-matted I was looking at a time investment of maybe one hour to list all 16 (I don't need to write a different title/description for each one just change the image) plus a couple of hours to address and post 16 envelopes (although in my experience buyers very often buy multiple copies from the same series of prints – so I probably won't have 16 different addresses to mail to)
So in 10 days time (a few days for the book to land on my doormat followed by the 7 day auctions) I was looking at a nice little payday which involved very little work on my part!
So I clicked to "buy the book" and then sat back to enjoy the rest of the show.
Of course, life never quite works out the way you plan it and the following day I received an email from the book seller apologizing that the book had been sold moments before I'd bought it and they hadn't had time to take down the listing.
I ran the Addall.com search again but all of the cheap copies had been snapped up probably due to the the media attention.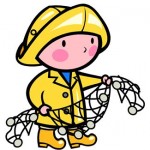 'No matter' I thought, there are plenty more fish in the sea!
I decided to keep my eye out for "The Poets Eye" and one way that I do this is to run an eBay search for the title then save the search in "My eBay". This means that I will receive an email from eBay whenever a matching item is listed (eBay is a great place to pick up old books containing valuable prints cheaply).
Anyway, this all happened 3 weeks ago and I'd pretty much forgotten about John Craxton, one of the fascinating things about my business is there is always an exciting new artist or print genre to be discovered (I'd never even heard of John Craxton before watching the item on TV!)
Then a few days ago I received a saved search notification email from eBay, a copy of "The Poets Eye" had been listed. This is an auction listing with a start bid of £99/$158  (the auction is still live as I write this) it is a bit more than I'd originally planned to pay so I decided not to bid.
This started me thinking about the profit potential of this book again and I decided to run a quick search on Addall.com to see if I could further cash in on the arbitrage method that I teach.
Click On Image To Enlarge

Imagine my delight when I discovered a copy of "The Poets Eye" listed for $50!!
Needless to say that copy is now on its way to me and I reckon my original profit calculation needs revising upwards!
One of the GREAT things about my business model, and eBay in general is that at ANY point in time, if you keep your eyes and ears open new ideas, niches and opportunities present themselves on an on-going basis –
every minute of every hour of every day….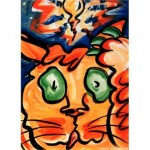 The only thing that YOU have to do is stay alert to all the good stuff happening around you, and be ready to pull out your laptop / smart phone / hop on your computer and just LOOK.
Curiousity might have killed the cat… but it certainly won't take any lives away from YOU!
If you haven't had a chance to check out my newest product Print Sorcery and you are looking for that extra bit of help and advanced training to get you "there" — I urge you to check it out! (be sure to use this link, it includes a special discount just for you!)
This offer is now closed, to be kept in the loop with more great money making ideas sign up to my blog using the opt-in form below!
Talk soon!



Want 5 easy side hustles?
Get your FREE guide: "5 Easy Etsy Product Lines You Can Do Right Now!"