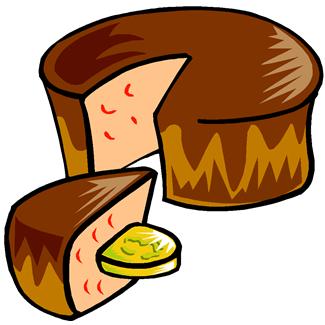 Need a little extra money? (who doesn't?)
I guess the fact that you are reading this post means that your answer to this question is "yes!"
Think of that extra money as a cake and to bake this particular cake we need to mix three ingredients:
A compelling product
An interested audience
An autoresponder
If you've been lead to believe that making money online is more complicated than this then you have been listening to the wrong people.
It really is this simple, I know because I've done it (and I continue to do it)!
The very best way to start baking your "extra money" cake is to create your own product in a popular niche. The drawback, however is that this method takes time researching and creating a winning product.
If you want to speed up/simplify the process then it is possible to have a product for sale online in just a few short hours using the Internet Marketer's "secret weapon".
Resale Rights Products
So what are "resale rights products"?
Put simply, resale rights products are information products (eBooks, video courses, software, etc.) that come with a license that grants certain rights to the buyer.
These "rights" may include:
Resale Rights: The buyer is entitled to sell the product personally and keep all of the profits.
Master Resale Rights: The buyer is entitled to sell the product and grant resale rights to his buyers. Some master resale rights licenses also allow you to pass on master resale rights to your buyers (so they, in turn can pass on master resale rights to their buyers).
Rebranding Rights: In addition to the right to resell the product the buyer also has the right to replace the author's links with his own (i.e. affiliate and personal blog links).
So How Can You Benefit?
If your online business plans have been put on hold because you don't have a product of your own to sell, or maybe you have created your first product and have started to build a list with it but need additional products to offer to your subscribers, then resale rights products offer the perfect solution.
How To Choose Your Resale Rights Products
Do be aware that there is a lot of poor quality, outdated rubbish floating around online.
Here are my Top Five Tips to look out for when choosing your resale rights products:
1 Quality
Make sure that the product is well written and up to date. Cheap resale rights products are often churned out in bulk by writers whose first language is not English.  Poor quality stuff like this will reflect very badly on you.
2 Proven Seller
Look out for products from established marketers that have a proven track record.  Established marketers often sell resale rights to one or more of their popular products which means you get to keep 100% of the fruits of your promotional efforts instead of merely receiving a commission when promoting the product as an affiliate.
3 Popular Niche
Do your research before investing in a resale rights product.  Make sure to satisfy yourself that there is a viable market for the product.
4 Limited Licenses
The more licenses there are, the more potential competition you will have when you go to sell the product.  Only buy resale rights products where the number of licenses are strictly limited.
5 Strict License Terms
A good resale rights product will have strict resale terms which help maintain its long term value for the benefit of all resellers. The license may prohibit the product from being given away as a bonus for example or may even impose a minimum resale price.
Follow these tips carefully and you won't go wrong!
Before I finish I'd like to let you into a little secret!
If you check out the recommended eBooks to the right of this page you'll see a link to John Thornhill's excellent "Auction Profit Streams"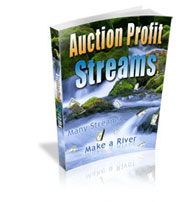 Now at first sight you might assume that this is an affiliate link to John's sales page and that I receive an affiliate commission on any sales made through the link.
But this is actually a resale rights product.
I purchased one of a limited number of reseller licenses a couple of years ago and the product has sold steadily for me ever since.  I keep 100% of the sales proceeds, the product helps build my mailing list and I am free to slash the price to give my subscribers a great deal!
For a QUICK and easy way to jump start your business and subscriber list or increase your online product portfolio, resale rights products are the way to go without the blood, sweat and tears!


Want 5 easy side hustles?
Get your FREE guide: "5 Easy Etsy Product Lines You Can Do Right Now!"