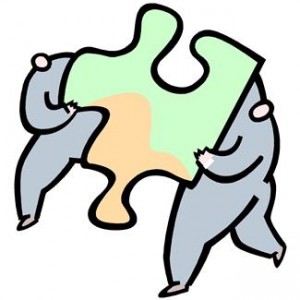 Stuart asked me to respond to the many questions posed in last week's blog about selling on Amazon.  I started to reply, but as I began to detail some of the finer points, strategies and the like, it became quite apparent that my response was best suited as a guest blog post, rather than buried in a string of comments from a week old post.
This post is only going to be an overview of some of the more pressing questions and common misconceptions surrounding Amazon.  My original comment had quickly grown to 700+ words, and I was FAR from done.  THIS blog post can only really scratch the surface as well.
So, keep an eye on this space, Stuart & I are going to create a joint product – a newbies guide to selling on Amazon as well as detailing some of the lesser known things that you NEED to know about selling on Amazon but didn't even know to ask!
After going through last week's questions and comments, I settled on the big three… inventory, account type and shipping fees.
Choosing Your Inventory To Sell
Selling on Amazon does NOT necessarily = selling only books, media and toys.  In fact, I'm not going to even discuss books as there is PLENTY of information available ALL OVER the Internet regarding how-to, how-not-to and the like….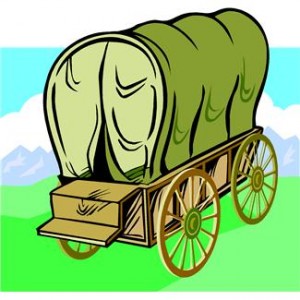 You CAN sell just about anything on Amazon.  Think about it like this… most people know that you can BUY almost anything on Amazon.  Since there are so many items available to purchase it stands to reason that you can SELL just about anything as well!  In fact, the only items that I personally would NOT sell on Amazon are items where the actual market value is completely unknown.  If you can determine a general market value through researching your item (this includes both commodity items as well as collectibles), then you're good to go!
This means that you can list for sale (for FREE) things like Fenton, coins, stamps, Roseville pottery, legos by the pound, Starbucks mugs, Pfaltzgraff open stock (like plates, cups and saucers, service pieces), Wilton cake pans, sealed non-perishable food, the list goes on and on.  In fact the ONLY closed category on Amazon is Clothing & Accessories, but with a little creativity you can sell that as well.  Consider making a unique bundle of clothing and something else… like a book, or shoes and jewelry, or some other non-clothing type accessory.  That bundle would be unique TO YOU, and you can sell your found, vintage or new clothes on Amazon RIGHT NOW.
Professional vs. Individual Selling Account
You do NOT need to spend $39.99 a month to sell on Amazon as an Individual "Merchant Fulfilled" Seller (YOU ship the item ) OR as an Individual "Amazon Fulfilled" Seller (using the FBA program).
There are several reasons why you should consider spending the $39.99 a month fee to upgrade your account to professional:
1. You are SELLING (not just listing) MORE than 40 items a month.
2. You want to add items into the Amazon catalog that are not currently there.. i.e. a unique bundle of products you created, or in my case, I wanted to list a Wilton cake pan that I own, but is not currently in the Amazon catalog.
3. You want to set your own shipping fees on non-media items, as the Amazon shipping stipend will NOT adequately cover your costs (this is only  necessary for "Merchant Fulfilled" items).
4. You want to apply to sell in "gated" categories.  Amazon will only allow approved sellers to sell in several gated categories including shoes, jewelry & watches AND open categories such as beauty, healthcare and grocery.
Shipping Fees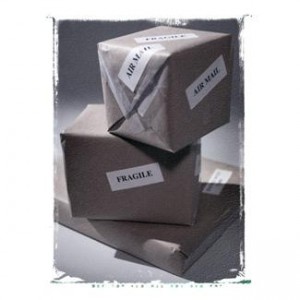 Contrary to popular belief, the fees involved with Amazon are NOT that different than eBay.  In fact, starting April 19th, eBay.com (the US site) will be charging 9% for the shipping fee that sellers charge by including the shipping fee in the final value fee calculation.  That said, there are a couple shipping issues to mention.
First and foremost is the shipping "stipend" that Amazon pays YOU when someone orders an item from you through the "3rd Party Merchant Fulfilled" avenue.  This shipping stipend may or MAY NOT cover your ACTUAL  shipping costs.  If it is SUBSTANTIALLY different, you do have the ability to set your own shipping fees if you upgrade to a "Professional Seller" account.  Please note however, that you can only set your own fees for NON-Media items… not for books, software, video games, CDs and DVDs.
Additionally, Amazon charges a "Variable Closing Fee."  This fee is sent to Stamps.com to cover their expenses related to providing the printing of shipping labels functionality.  The fees involved for this are a flat rate for media items ranging from $0.80 to $1.35 per item OR for the non-media items $0.45 plus $0.05 per/lb per item.
In comparison… let's say you ship a 3 pound item via eBay and it costs you $8.00.  eBay will charge you $8.00 x 9% totaling $0.72.  For Amazon your fee would be $0.45 + (3 x $0.05) for a total of $0.60.. thus saving you $0.12.
As you can see, the advantages may outweigh any additional costs associated with selling on Amazon.  In our upcoming product, I am including a tool that will allow you to calculate selling, shipping, FBA and storage fees all in one single calculator.  This will make it easy for you to figure out what it will cost you to sell an item on Amazon, thus allowing you to make a more informed decision whether migrating some of your listings to Amazon makes sense for YOU.
Comments & questions are welcome!
Happy selling!
Best ~Deb


Want 5 easy side hustles?
Get your FREE guide: "5 Easy Etsy Product Lines You Can Do Right Now!"