Support my blog – I get commissions for purchases made through the links in this post
As you know, I make my living by creating and marketing digital products – it's a great feeling every morning when I count up the passive income that dropped into my PayPal account while I was sleeping!
Selling digital products is the perfect business model because you create once and sell over and over forever, there is no inventory to store and every order is fulfilled automatically!
I have reviewed a brand new course from one of my favorite online educators Amy Harrop and I know that this course is going to appeal to you because it combines a super hot, in-demand niche with the hands free, digital products business model to provide you with a great opportunity to start your own online business or add an additional income stream to an existing business with minimal set up work.
The course is called "Positivity Printables Made Easy"
Amy first launched this course in Feb of 2022 and got a terrific response. Well, she has updated it and is relaunching it… Use Coupon code POSITIVE10 for your $10.00 discount! *Coupon expires January 16th, 2023 at 11:59 PM EST*
The course has been updated and Amy  has added new materials! (If you bought last year, this update is free! Just log into your members area and redownload)…if you missed out, use the coupon code above to secure your discount! see our full review and bonus below!
Here are the new materials added;
#1: 30 Steps to Printable Success – This useful guide will give you all the important tasks necessary to build a printables brand that stands out among the competition and helps you cater to the needs of a hungry audience desperate for immediate downloads they can put to use in their lives.
#2: Affirmation Card Templates – Affirmation Cards are incredibly popular and you get a complete set of templates and graphics, plus, a listing template for Etsy! These affirmation card templates and graphics in Canva and PPT will make creating products easy.
Here is our full review!
Positivity printables are things like;
Habit trackers – charts that help people to track habits that they may want to create or break
Gratitude journals – the ideal way to track your gratitude and build a thankful mindset
Positivity and affirmation wall art – a positive piece of art hanging in your office or bedroom is an effective and daily reminder of the good things in your life
Vision board printables – vision boards help people to map out their future intentions and achieve their goals
Affirmation cards – it is beneficial and motivating to start the day with a positive quote or affirmation
Mindfulness cards – a set of mindfulness cards helps people avoid anxiety and stress in their busy lives
Daily or monthly calendars – for example, a daily planner with inspiration on every page!
These printable items are all selling hand over fist on sites like Etsy and Amazon and Amy has put together a course that not only teaches you everything you need to know about creating and marketing positivity printables but she also includes a selection of templates that you can edit (using free tools!) to create your own unique range of printables in double quick time! Amy even includes a series of "watch over my shoulder" videos to walk you through the (easy) steps!
Read on for details of our exclusive free bonus ebook!
Bart and myself have spent the last couple of weeks carefully reviewing Amy's new course on your behalf – you know that we go through every product we recommend with a fine tooth comb so you can buy with confidence.
Our review of "Positivity Printables Made Easy"
78 page PDF guide
As always with Amy's courses this is written in a 'no fluff', easy to follow style. The ebook includes illustrations and makes the whole process very newbie friendly. You can see the areas covered in the ebook here;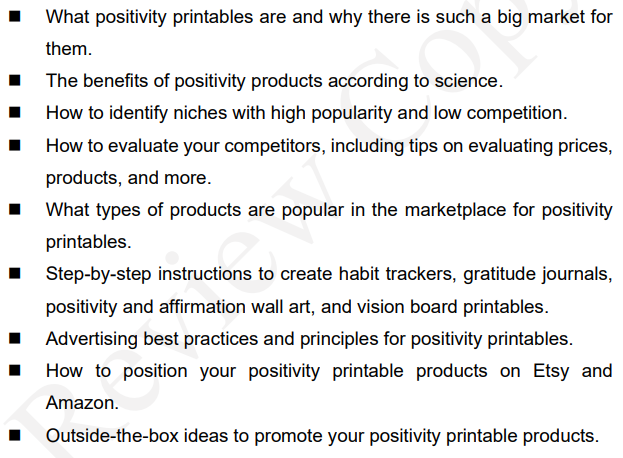 Over the shoulder video training and mini guides
Amy has created a set of easy to follow videos that take you through the exact steps to create products in the four top selling niches. A transcription of each video including step by step screenshots is also included to reinforce the video training!
The videos are high quality and short (I hate over-long videos!)

Product research mini guide
Product research is essential and as we often point out in our own training many people make the mistake of doing things the wrong way round – they create their products first then research the marketplace to find popular, low competition keywords to fit the products.
Amy shows you how to do your research as a first step so that you only create products that you know your audience will love.
To ensure you have a simple, step by step process to follow Amy includes a worksheet and a sample product research template that is in an easy to edit spreadsheet format!

Done for you templates
The package includes 12 easy to edit templates plus 56 positivity themed graphics!
Full commercial use rights are included so you can modify and publish the end results as your own.
Amy even includes a series of videos showing you how to edit the templates!

Bonuses!
The package is topped off with a couple of bonuses that add real value.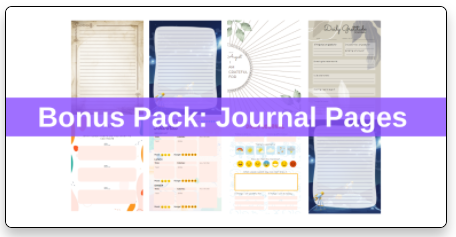 These eye catching templates make journal design and creation simple and quick!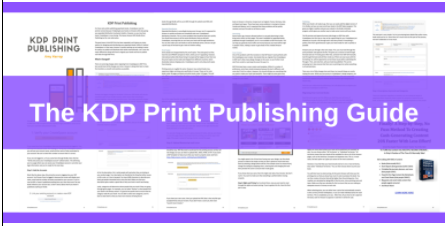 This bonus guide steps you through publishing through Amazon's KDP program.
Speaking of bonuses, we wanted to make this a 'no brainer' for you so, we added our own very special exclusive bonus to this package free! (When you go through the link in this blog post)
It's called:
How To Find LUCRATIVE, Low
Competition Sub-Niches for Your


Positivity Printables!


97% of Your Competition MISSES!!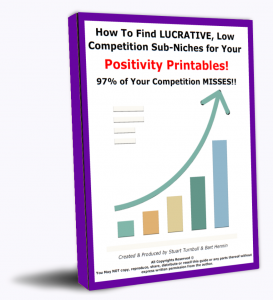 In this guide, we show you how you can find lucrative, low competition
sub-niches for your inspiration based printables on both Amazon and Etsy!
We reveal what free tools we use and we include actual case examples for you too!
You can also apply what we reveal here to other niches too. In fact, quite honestly, this guide alone is worth more than what Amy's asking for her entire course!
Conclusion
We are both very impressed with the value that Amy has packed into this course package – for example, most course creators who include videos leave it at that – not so with Amy – she has gone the extra mile including both transcriptions and screenshots from the videos – we really appreciate this "belt and braces" approach and are amazed at the price tag that she has placed on the whole package – click the link now to check out everything you get – we are sure you will be amazed too!
>CLICK HERE NOW TO FIND OUT MORE!<
The main course provides everything you need to start selling positivity printables but Amy does offer some optional upgrades after purchase of the main course, they include;
Optional upgrade #1 Positivity Printables Made Easy Quick Start! $27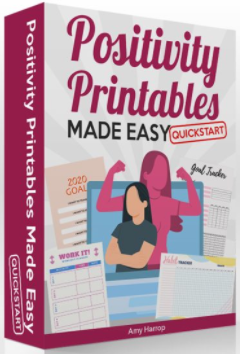 This package is designed to help get you up and running quicker and includes 86 unique, professionally designed templates, backgrounds, and graphics perfect for all your positivity printable products plus videos showing how to easily modify them!
Amy also includes various additional bonus items which help make this a great value package if you have the budget!
Optional upgrade #2 Positivity Printables Monthly Membership! $19.99 per month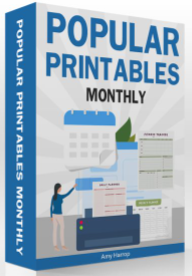 Each month you will receive a hot printable niche including;
a niche strategy report pdf
done for you templates, graphics and videos
listing description templates
Everything you need to get up and running selling a new product range every month quickly with minimal fuss!
Again, this upgrade offers great value at the price!
===================================================
>CLICK HERE NOW TO FIND OUT MORE!<
Use Coupon code POSITIVE10 for your $10.00 discount! 
Coupon expires January 16th, 2023 at 11:59 PM EST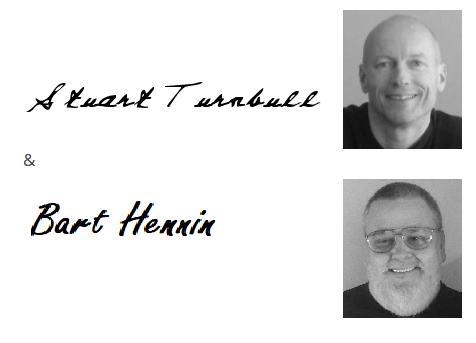 Want 5 easy side hustles?
Get your FREE guide: "5 Easy Etsy Product Lines You Can Do Right Now!"