Support my blog – I get commissions for purchases made through the links in this post
2020 Enrollments are now closed 
Would You Like to Have 1-2 High Quality Books Selling on Amazon & Etsy in JUST 10 DAYS?
(OR Have TWENTY+ Books Listed by The New Year?)
These Are "LOW CONTENT" Books that require virtually ZERO Writing!
Are You Tired of Starting Online Money-Making Projects Only to Get Side Tracked & Never Complete Them?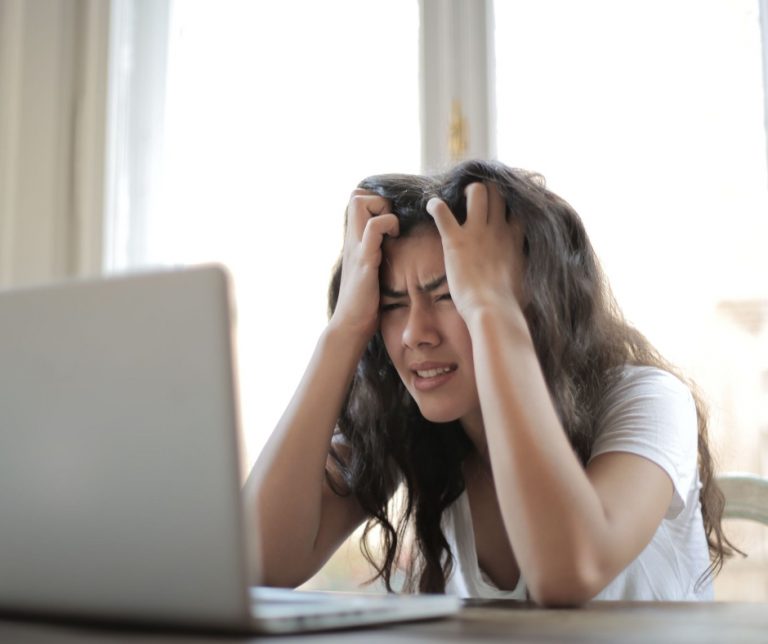 BELOW IS YOUR SOLUTION!
Maybe you get distracted or overwhelmed…
OR
Maybe you get stumped on 1 of the "steps" & remain stuck never getting to the money making part!
AGAIN…BELOW IS YOUR SOLUTION! GUARANTEED!!
WARNING! If you're NOT ready to see your online earnings SOAR in 2020-2021, then stop reading!
Here's the scoop…
My business partner Bart Hennin and myself have teamed up to bring you this very special and exclusive coaching offer from ace book author & publishing expert Julie Coffman!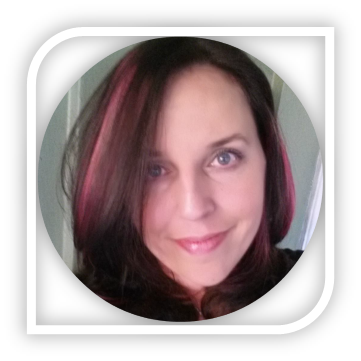 When it comes to 'low content books' (journals, planners, notebooks etc.) Julie doesn't just 'talk the talk' but she walks the walk!
Julie was very reluctant to share her earnings with us (for FTC reasons) nor did she want to reveal her best-selling journals & planners (because people copy her stuff)…
But… We twisted her arm (metaphorically) and after some persistent begging on our part, Julie relented (at least a bit…). She blocked out photos of her top earning books and in fact blocked out her earnings by book…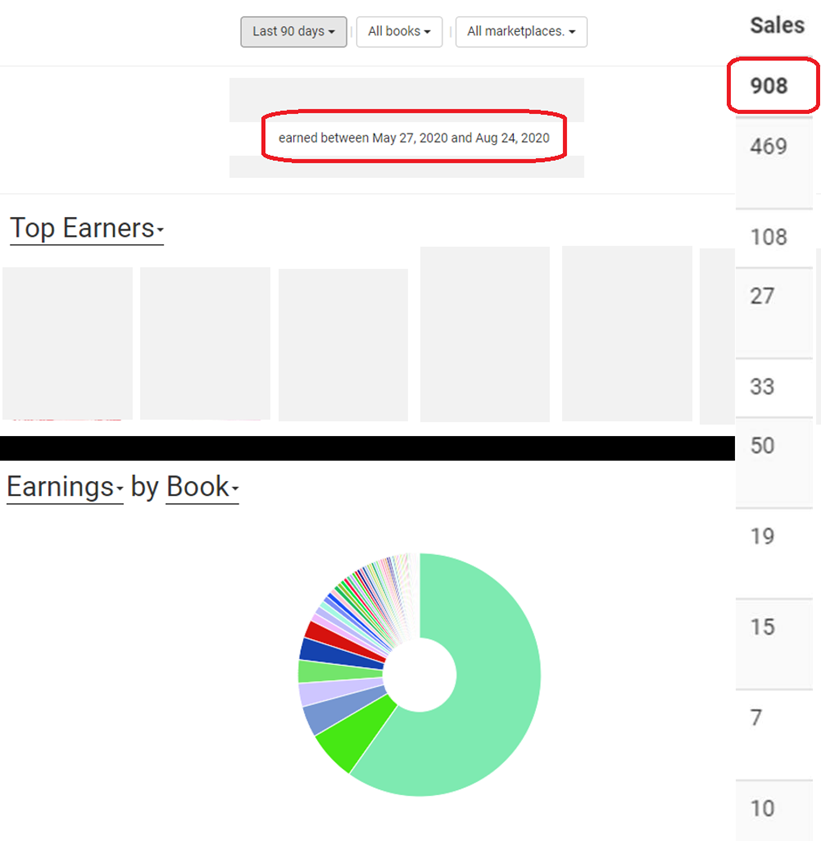 But… She agreed to share her recent book sales numbers! As you can see during the 90-day period of this year May 27, 2020 to Aug 24, 2020 alone, she sold almost a thousand books on Amazon!
By extrapolation she makes tens of thousands of dollars per year publishing books with virtually zero writing!
And she helps others do the same!
Once per year Julie puts together a new & unique 10 day coaching class! This year, she takes you by the hand and baby steps you through getting your first 1-2 low content books created and for sale on Amazon (and you can place them for sale on Etsy too!) Enrollments are limited! So read our full review below so you don't miss out!
According to Julie, here's what holds most people back…
Completing your first 1-2 low content books is the hardest part… Once you have your first 1-2 books completed (using Julie's proven system), creating the next twenty is much, much easier! (and faster)
Do You Want to Become a High Earning TOP GUN Publisher?
ASIDE: In 1968, the US navy carried out a study of aircraft dog fighting in which it was determined that pilots who 'survived' their first 10 "air to air engagements" tended to survive indefinitely.
This was why the US Navy created their famed Top Gun school (and the US Air Force created its Red Flag school)… These schools let pilots fight their first 10 "battles" before seeing any actual combat!
The result was that wins to losses ratios jumped from 3:1 in the US favor to 10:1 in the US favor! A force multiplier of 3x's!
That's kind of what Julie's coaching does for you…
She personally takes you by the hand and gets you to 1 to 2 books completed & for sale on Amazon's (and Etsy's) sites…this is the biggest most difficult step… (but Julie makes it super simple!)
Once completed, you can easily do 20 more books in short order! And then 20 more and 20 more as you may wish!
Julie Takes You from Nothing to Fully Published! In Just 10 Days!
Plus, we've added our own exclusive bonus package – our best yet! In fact, not to brag but quite honestly, our first thought was "These bonuses of ours are too good to give away! It could be a course all on its own! See below to see what you get!
In short, Julie provides you with easy, step-by-step video coaching that gives you your own personal blueprint for thriving in low-content publishing from this date forward! Let me ask you…
Are you at a loss as to what type of low content book to create? Julie has you covered.
Do you have zero ideas on what to put in your low content book? Julie has you covered.
Do you feel frustrated by research, niches, and keyword ideas? Julie has you covered.
Are you struggling to go "all in" on your low content publishing biz? Julie has you covered.
Do you wish you could make much more money from your journals and notebooks? Julie has you covered.
Could you use help staying motivated on a day-to-day basis? Julie has you covered.
Do you wish you could feel more confident about growing your business? Julie has you covered.
Do you sometimes feel like you're alone in this? You're not. Julie has you covered!!!
Julie calls her coaching course; The Goal-Getter Profits Challenge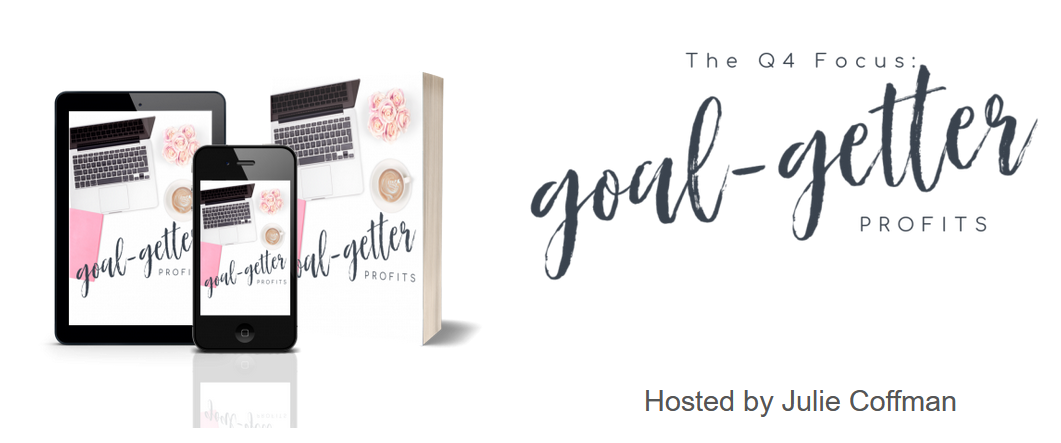 Here's our full review of what Julie offers in this comprehensive & revolutionary coaching!
First of all, we noticed that Julie is…
An excellent instructor! She keeps you engaged and proceeds at the perfect pace… slow enough so you absorb every golden nugget she teaches, yet fast enough that you don't get bored!
Meticulous! She comes to your class well prepared, yet she does things live so you get a real feel and understanding for the steps she goes through!
Real! This is actually how Julie makes her living! You're learning from a true expert!
Invested in your success! Each of her coaching videos are done live each day…This allows her to really personalize her training to students' needs!
Thorough! In addition to getting 1 or more new live videos for each of the 10 'Challenge' days, Julie also supplies you with additional supplemental materials to streamline & simplify your learning! Including…
Free resources
Supplemental PDF's
Summaries of key info!
Exclusive access to a secret Facebook group where you can get help, motivation, and discuss ideas!
Email support! – Get stuck on a step? Julie will help!
Homework!!
Yes, that's right. Each day, Julie gives you 1 or 2 steps to complete, each step doesn't take much time but this is an intensive individualized online training that is hands on…It's meant to take you from zero knowledge to having one or even two books fully published in 10 work-days!
Here's How Julie's Coaching Works…
You have just 7 days to register for Julie's awesome training. You'll get a welcome package with some valuable stuff in it!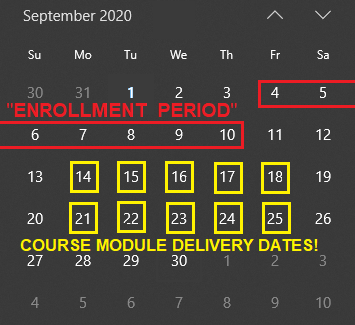 Then on the Monday following the 'enrollment' period (Sept 14th) You'll receive your 1st day training!
Each day, after that you'll get day 2, day 3, etc. until you reach day 5 on Friday Sept. 18th
Then you get the weekend off (or use it to play 'catch up' if need be) or use the weekend time to create more books!
Next, in your second week, you get days 6 – 10 starting Monday Sept. 21st thru Friday Sept. 25th!
Each new module includes everything you need to complete that days Step(s)!
Each day's 'live' video or in some cases videos are included!
And you get email support from Julie as needed
And access to Julie's secret Facebook Group where you can get ideas and motivation!
Here's the best part… You have permanent access to all of Julie's videos and supplemental materials for life! So, you can 'go back' at any time to refresh yourself on any step!
This lets you create more low content books fast & easy!
And the more you create, the easier & faster it gets!! Want more income?… Create a few more books!
HOWEVER, THIS COACHING IS ABOUT A LOT MORE THAN JUST CREATING BOOKS!
Starting Monday, September 14 and finishing Friday, September 25, you will:
Learn exactly how to get started on KDP!
Gain priceless insight into niche and keyword research! (Julie includes free tools that speed up & simplify this process!)
Discover how to quickly and easily create your book interiors and covers!
Learn how to leverage the power of templates and repurpose your books for added revenue streams!
Learn the 5 basic elements that make for a high-quality, low-content book!

(miss this and you fail before you start!)

Discover 7+ ways to level up your design to give your planners/journals that "wow!" factor!
Discover the 5 things you must do to edit a pre-made template and make it unique!
Learn how to design your own unique layouts (it's easier than you think!)
Come up with unique slants for your planners so you can target multiple niches! (This is where the real money is!)
Master 3 elements that can have you firing off multiple covers in minutes!
Discover how to use pre-made items to help quickly create covers that stand out!
Get step-by-step guidance for creating compelling book descriptions that get people buying!
How to get started on KDP and upload your books (easy step by step!).
Julie pulls out all the stops! She even reveals her easy marketing for maximum exposure secrets!
…And more!
THIS IS A PREMIUM COACHING COURSE WORTH EVERY PENNY OF INVESTMENT! (AND THEN SOME!)
We've seen coaching packages for $1,997.00 that aren't as good as this one!
But you won't pay half that!
You won't even pay one quarter that!
Not even a tenth that!!!
No, Julie has this way under priced (we feel)
But enrollment is limited! Hurry & check out everything you get!
The Goal-Getter Profits Challenge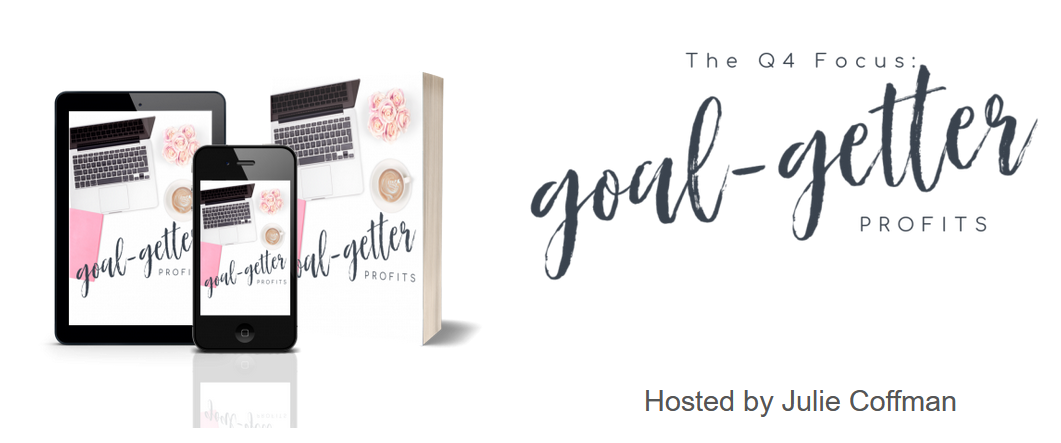 Don't miss out!
BUT WAIT! THAT'S NOT ALL YOU GET!!
We were so impressed with Julie's Goal-Getter Profits Challenge that we came up with our best exclusive bonus package yet!
When you go through our link to secure your enrollment in Julie's info-packed online class, we will include the following two incredible premium bonuses ($164.00 value!!) absolutely free!!
Here's what you get!
Bonus 1 (A true $97.00 value!)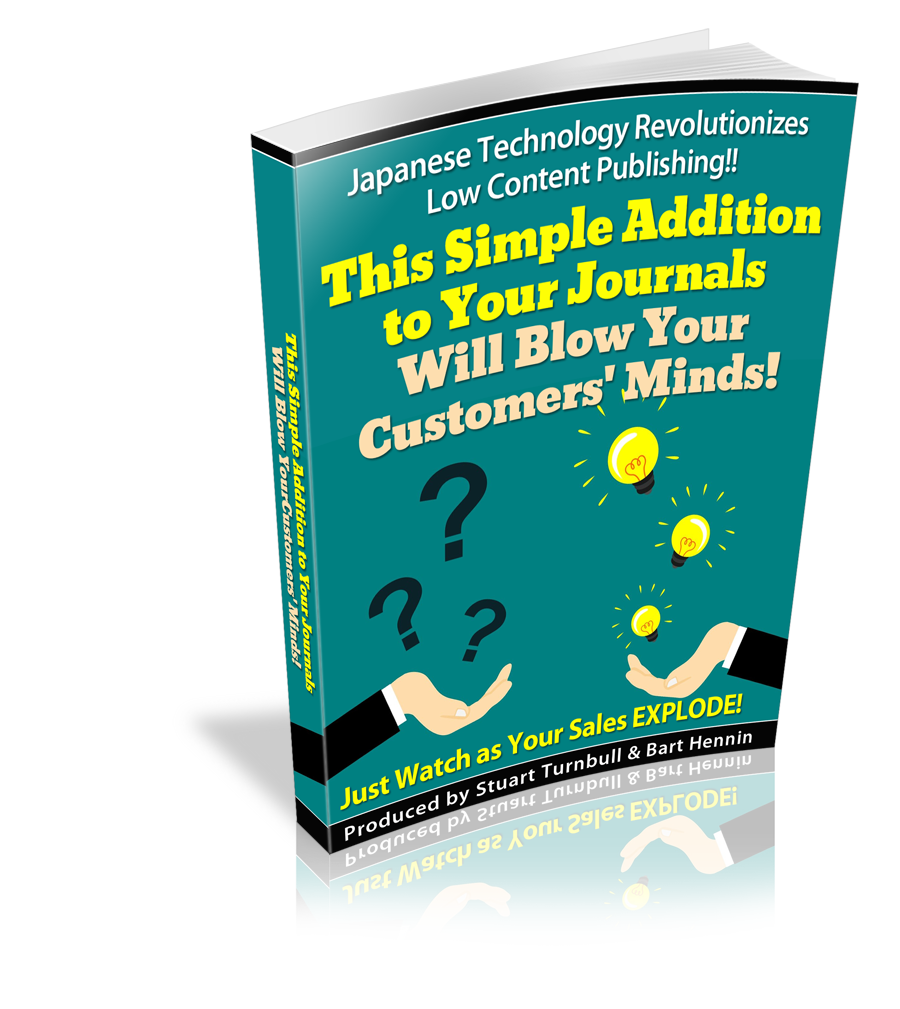 Japanese Technology Revolutionizes Low Content Publishing!!
This Simple Addition to Your Journals Will Blow Your Customers Minds!
Just Watch as Your Sales EXPLODE!
Hint: It's a special "secret graphic" that, when inserted into your low content books, will instantly do the following…
1. Tremendously increase your sales!
2. Tremendously increase the "perceived value" of your 'low content' books!
3. Instantly make you stand out
4. Allow you to charge higher prices for your books!
5. And literally crush your competition!
Bonus Tip!
Inside this guide We'll even show you how you can use these secret graphics to create additional revenue streams! We'll show you how to use these special graphics to…
Build an email list of repeat buyers!
Promote your other books!
Promote affiliate products!
Promote anything!
This is the next big thing in 'low content' publishing! And you're getting in on the ground floor!
Bonus 2 (A true $67.00 value!)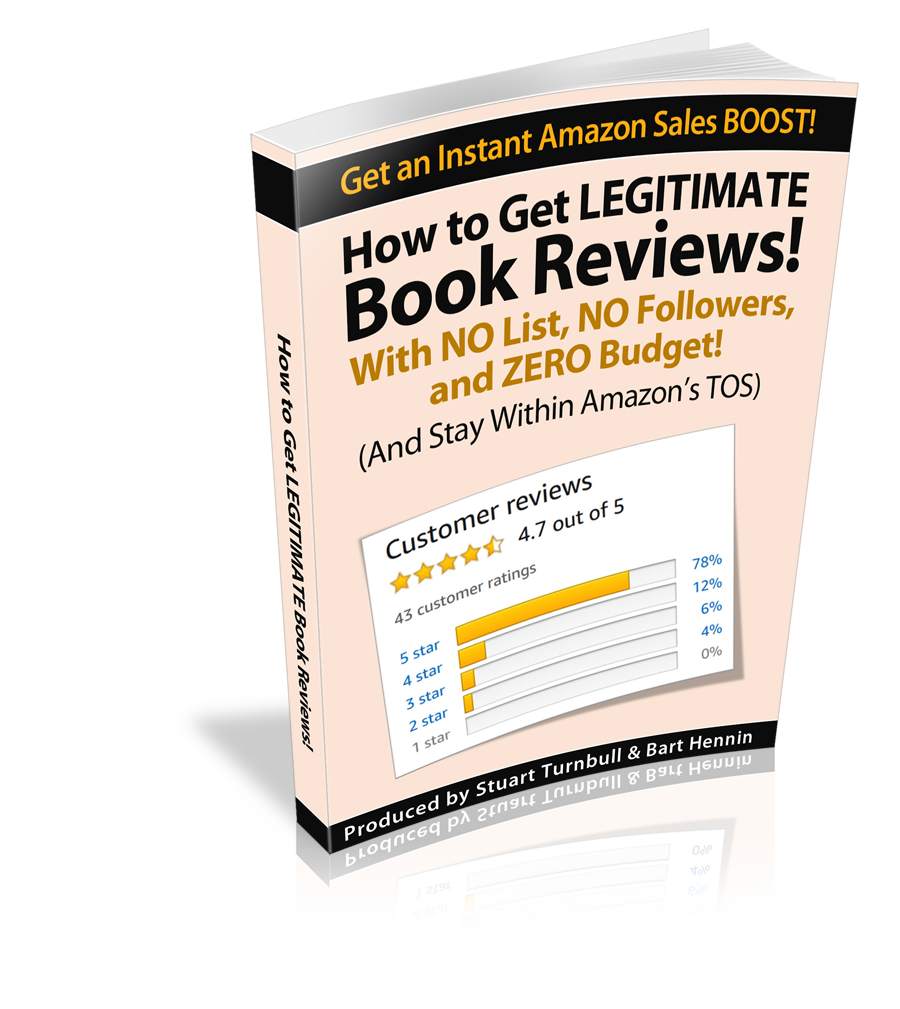 Get an Instant Amazon Sales BOOST!
How to Get LEGITIMATE Book Reviews!
With NO List, NO Followers, and ZERO Budget!
We all know the importance of getting reviews for our books.
It can result in a search boost from Amazon! (but not for the reason you think)
It can tremendously boost your conversion rates and book sales! (people strongly prefer "social proof" before buying and thus buy much more readily if they see some reviews!)
An oft overlooked advantage, book reviews can give authors valuable feedback about what people liked and didn't like about their book(s) so they can make better books in the future!
This is not the usual "fluff stuff" you've read elsewhere…This is cutting edge true "Insider" info!
Here's what we reveal in this brand new guide…
Amazon "Book Review Myths" and the real reasons they are important!
Amazon's actual rules regarding book reviews and how to stay within them!
Prep work (simple stuff) for getting more reviews faster!
How to get your book(s) reviewed for free (step by step) with no followers and no list!
Secrets to getting more reviews & getting higher 4 – 5 star book reviews!
Time-saving secrets for accelerating your book review process with less effort!
In short, by the end of this guide, you will no longer fret over getting good numbers of book reviews when releasing any new book!
That's $164.00 value!! (That's more than you pay for Julie's entire coaching package!) FREE!!
When you take action today through the link below!
ENROLLMENT is LIMITED! Hurry & check out everything you get!
The Goal-Getter Profits Challenge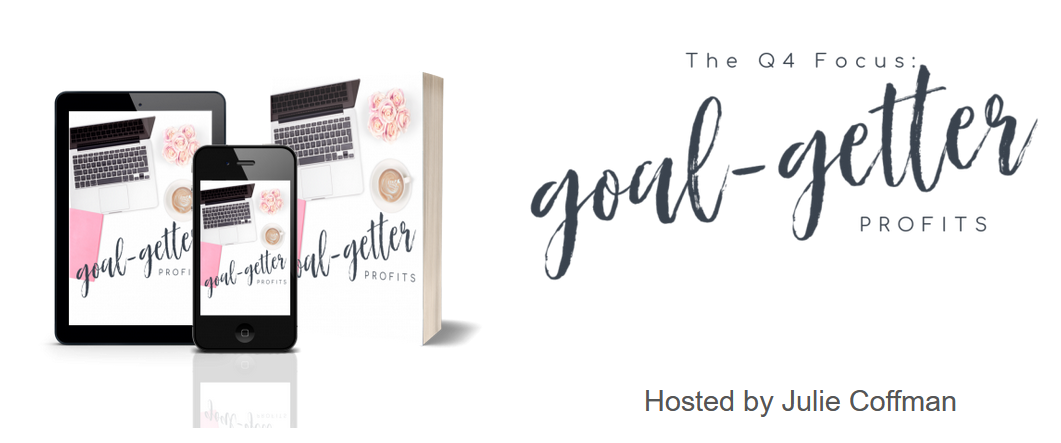 Don't miss out!
ONE MORE THING!
There is 1 single optional upsell… It's Julie's previous year's (2019) coaching course replay! for just $47!
We definitely recommend it if you have the budget!
The 2019 course is not 'just a rehash of 2020 but a different book publishing course… here are some of the differences…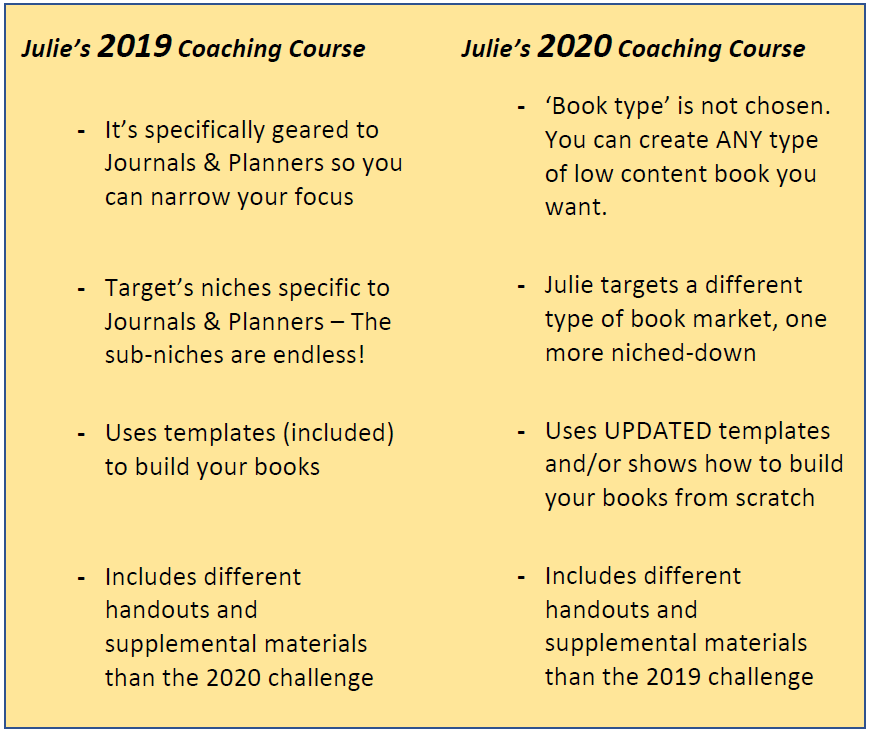 In other words, the 2019 coaching and the 2020 coaching are terrific companion courses! 
But it all starts here: The Goal-Getter Profits Challenge
Happy Publishing!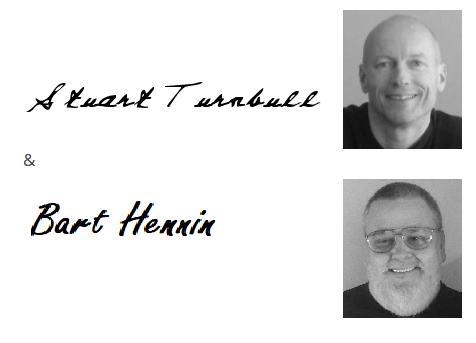 PS – Q4 is generally the biggest profit quarter for low content books!
You have…
Back to school
Holiday/Gifts
New Year's resolutions
New calendars
And more!
Plus, this is evergreen year 'round too!
This is a "real time" type of challenge – The vids are "created as you go".
Advantages – You can reach out with questions, goals, ideas by email and private FB group for everything you need to succeed!
PPS – new update!
This is just in from Julie! She says…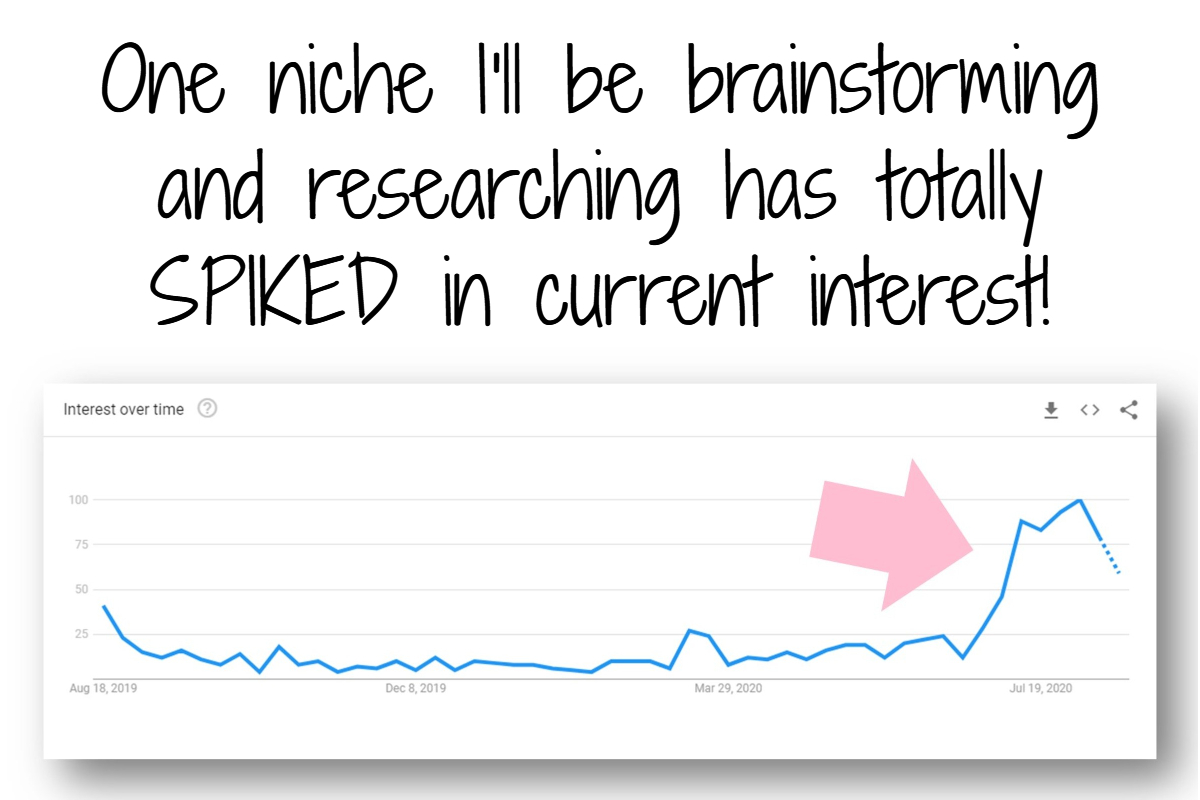 This alone could be worth more than the price for Julie's entire package!
Get your access (and our exclusive free bonuses) by clicking here now:
2020 Enrollments are now closed 


Want 5 easy side hustles?
Get your FREE guide: "5 Easy Etsy Product Lines You Can Do Right Now!"