*Important Notice – Enrollments close at midnight tonight Oct 22nd!*
Are you letting puzzle tools you've paid good money for "collect dust" on your hard drive?
Enter Julie Coffman's

2023 Q4 CHALLENGE

to the rescue!… It's Dynamite!!
Here's why I look forward to every October…
The Hunter Mountain Oktoberfest takes place!
The Simpsons 'Treehouse of Horror' Halloween special comes out!
And best of all…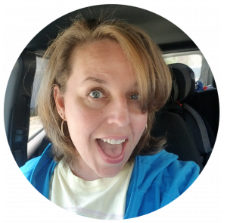 Julie Coffman's Q4 CHALLENGE!! launches! This year it's called the Puzzle Book Profits CHALLENGE!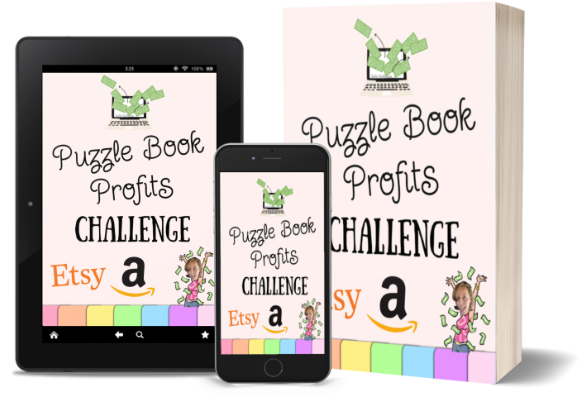 With this challenge, you can have your 1st puzzle books published and making sales in as little as 2 weeks!
*But Enrollment dates are limited from Oct 16th to Oct 22nd*
Are You Tired of Starting Online Money-Making Projects Only to Get Side Tracked & Never Complete Them?

Maybe you get distracted or overwhelmed…
OR
Maybe you get stumped on 1 of the "steps" & remain stuck never getting to the money making part!
Well rest assured you're NOT alone!… And BELOW IS YOUR SOLUTION!
WARNING! If you're NOT ready to see your online earnings SOAR in 2023-2024, then stop reading!
Here's the scoop… marketing and publishing expert Julie Coffman is releasing her latest Q4 challenge (but for a very limited time only);
Inside her info packed 2 week "LIVE" video coaching, Julie covers;
Seek Puzzles
Word Searches
Crosswords
Sudoku
Cryptogram
Kakaru <my favorite!
and Logic Puzzles!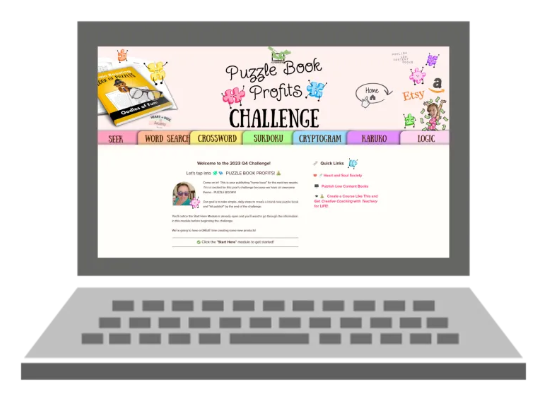 This is a very HANDS ON step by step training where (as said) you can have your 1st puzzle books PUBLISHED and making sales in as little as 2 weeks!
It gets better… This year;
Julie's hugely dropped her admission price! You can get in on her invaluable training and publishing secrets for a steal!
The puzzle niches she's chosen are all super hot! (see above)
You probably have remnants of this niche already sitting on your hard drive ready to go!
Even if you don't have any 'software' it's ok. Julie uses all free tools and resources!
This is perfect for people with zero experience – There are zero tech skills needed!
Our included

free bonus

on this one is huge!!! (see below!)
This year, Julie pulls out all the stops!
She personally takes you by the hand and gets you to one or several popular puzzle books completed & for sale on Amazon's (and Etsy's) sites… "Follow through" is the biggest most difficult step… (but Julie makes it super simple!)
Once completed, you can easily do 20 more books in short order! And then 20 more and 20 more as you may wish! You can pick one puzzle type, or do several!
Julie takes you from nothing to fully published! In just 2 weeks!
Plus, we've added our own exclusive bonus – one of our best yet! In fact, not to brag but quite honestly, our first thought was "This bonus of ours is too good to give away!" See below.
In short, Julie provides you with easy, step-by-step video coaching that gives you your own personal blueprint for a thriving low-content books publishing empire from this date forward! Let me ask you…
Are you struggling to go "all in" on your low content publishing biz?
Do you wish you could make much more money from your online projects?
Could you use help staying motivated on a day-to-day basis?
Do you wish you could feel more confident about succeeding and growing your business income?
Do you sometimes feel like you're alone in this?
Julie has you covered!!!
Julie calls her coaching course the (Q4) Puzzle Book Profits CHALLENGE!
The puzzle book creation steps and business strategy that Julie teaches in this coaching can earn you enough extra cash (year around) to cover your car payment, or even you mortgage payment…or you can take this full time and make it your personal ATM!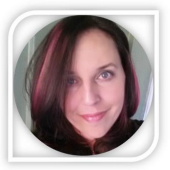 When it comes to 'low content books' Julie doesn't just 'talk the talk', she walks the walk!
She makes tens of thousands of dollars per year publishing books with virtually zero writing!
And she helps others do the same!
Once per year Julie puts together a new & unique 2 week coaching class! This year, she takes you by the hand and baby steps you through getting your first 1-2 (or more) low content puzzle books created and for sale on Amazon (and you can place them for sale on Etsy too!) Enrollments are limited!
According to Julie, here's what holds most people back…
In spite of their massive popularity, completing your first 1-2 puzzle books is the hardest part…
Once you have your first 1-2 books completed (using Julie's proven system), creating the next twenty is much, much easier! (and faster).
Here is just some of what Julie will be covering in this revolutionary training and coaching…

And at her super cheap price, you can't go wrong!
Here's why we wholly recommend you enroll in Julie's Q4 Puzzle Book Profits Challenge… First of all, Julie is…
An excellent instructor! She keeps you engaged and proceeds at the perfect pace… slow enough so you absorb every golden nugget she teaches, yet fast enough that you don't get bored!
Meticulous! She comes to your class well prepared, yet she does things live so you get a real feel and understanding for the steps she goes through!
Real! This is actually how Julie makes her living! You're learning from a true professional!
Invested in your success! Each of her coaching videos are done live each day…This allows her to really personalize her training to students' needs!
Thorough! In addition to getting 1 or more new live videos for each of the 10 'Challenge' days, Julie also supplies you with additional supplemental materials to streamline & simplify your learning! Including…
Free resources
Supplemental PDF's
Summaries of key info!
Exclusive access to a secret Facebook group where you can get help, motivation, and discuss ideas!
She also gives you… Homework!!
Yes, that's right. Each day, Julie gives you 1 or 2 steps to complete, each step doesn't take much time but this is an intensive individualized online training that is hands on…It's meant to take you from zero knowledge to having one or even two (or more!) puzzle books fully published in 2 weeks (10 work-days)
Click here now to secure your spot in Julie's Q4 Puzzle Book Profits Challenge!
THERE'S MORE!!
We wanted to make this an absolute "no brainer" for you so, when you go through our link, we will throw in our own invaluable exclusive bonus: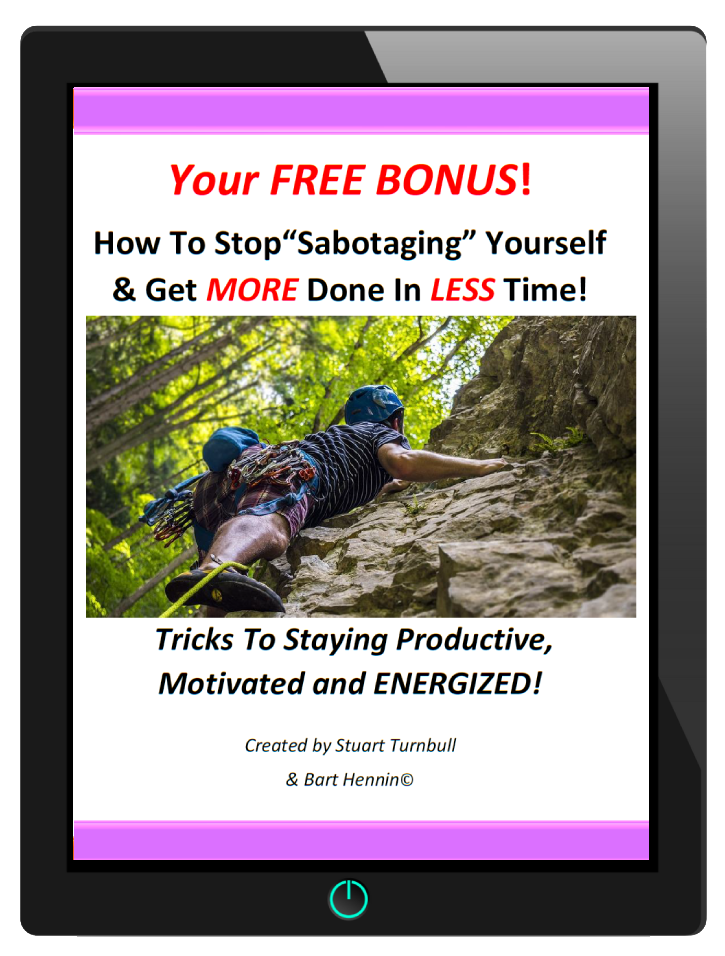 How to STOP "Sabotaging" Yourself
& Get MORE Done In LESS Time!
Tricks To Staying Productive, Motivated and ENERGIZED!
You're going to LOVE this! It's actually too good to give away for free! (but we are anyway!) Inside this illuminating, info packed, 44 page report we reveal why humans procrastinate and how they can reduce and avoid it. The RESULT is you will get MORE DONE in MUCH LESS time!
We all put things off and/or fail to follow through on stuff (me included!)… That's just human. However, there are simple, scientifically proven ways we can break the cycle and achieve the success we all deserve!
Inside this exclusive bonus we detail how and why people self sabotage themselves and how to fix it. We reveal what successful people do to avoid these sabotage traps and how you can too.
In short, we show you the insider secrets the pros use to stay energized, motivated, and productive (while still enjoying life!) and GET THINGS DONE!
This is not your typical "rah rah you can do it" guide. Instead, we give you the key inside secrets you need to finish projects and succeed! We reveal the exact methods successful "work at home" entrepreneurs employ to avoid burnout and stay excited as they proceed towards and complete their goals!
This is a $47.00 VALUE guide! Yours FREE when you go through our link!
Click here now to secure your spot in Julie's Q4 Puzzle Book Profits Challenge!
*Important Notice – Enrollments close at midnight tonight Oct 22nd!*
Happy publishing!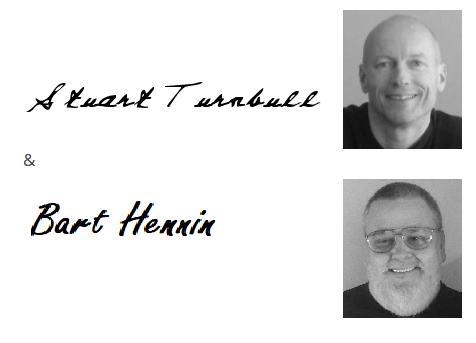 Q4 is generally the biggest profit quarter for low content books!
The enrollment time is strictly limited so, Click here now to secure your spot in Julie's Q4 Puzzle Book Profits Challenge! And get our free exclusive bonus!
UPSELL: FYI – Julie has only 1 single optional upsell on this one
This OTO is not available to the public! (Not even Julie's list or her Facebook community!)
It's three weeks of personal 1:1 direct email support & coaching to take your low content publishing to the next level!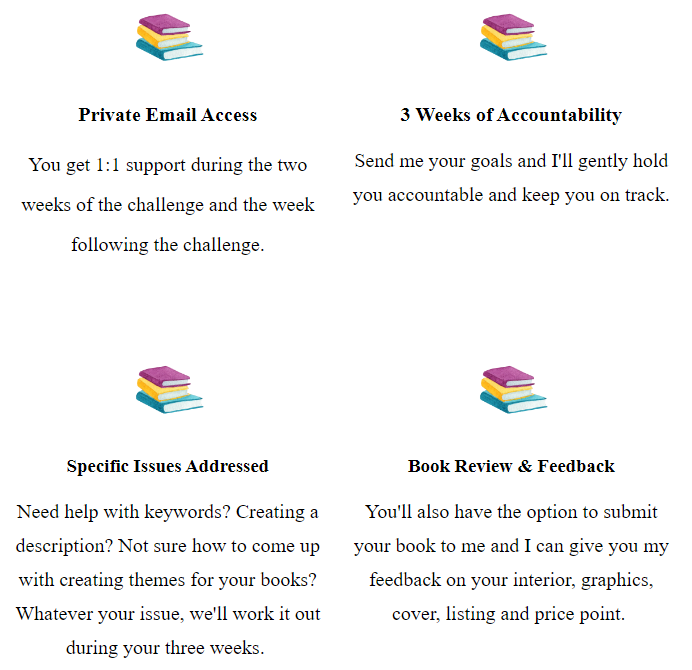 It's not "needed" but it's there if you want it and it represents access on an unprecedented level to someone who really knows the low content publishing business inside and out!
We particularly like her included Book Review & Feedback – You'll have the option to submit your book to Julie and she can give you feedback on your interior, graphics, cover, listing and price point!
Priced at just $97 we think it is sound value for such close personal access!
Click here now to secure your spot in Julie's Q4 Puzzle Book Profits Challenge!
*Important Notice – Enrollments close at midnight tonight Oct 22nd!*


Want 5 easy side hustles?
Get your FREE guide: "5 Easy Etsy Product Lines You Can Do Right Now!"