Support my blog – I get commissions for purchases made through the links in this post
Create ready-to-publish journals, planners and other "cash earning" low content books, in 5 minutes or less? (All pre-formatted and ready to upload to Amazon and/or Etsy?)
That is the claim made by our friends and book publishing experts Amy Harrop and Debbie Drum. Together, they have just released their latest… a brand new online software called 'Plug and Play Journals' and it's fantastic!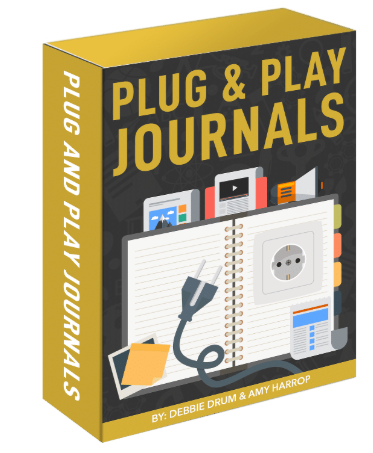 First, it's online so there's nothing to download!… Second, it's super easy to use!
And this software re-release couldn't come at a better time!…
Demand for "Journals & Planners" and other low content books (workbooks, diaries, logbooks…) is exploding! (Both on Amazon & Etsy) and this upward sales trend is expected to continue into 2021 and beyond!
Just go to Etsy and enter "printable planners" or "printable journals" and see for yourself! Ordinary people are making fortunes in this niche!
What if you could create these low content books in… 5 minutes or less?
And get them immediately for sale on Etsy and/or Amazon making you cash money 24/7?
And this is easy to scale up!… Want more cash?… Create and upload more books!…This software makes it faster and easier than ever before!
We put this software through its paces… Here is our review of this excellent "point & click" book creation tool (and training!)…
FYI – Amy & Deb include full video tutorials plus other bonus training material making this good even for complete newbies.
1. Easy to use! The software is very simple, fast and intuitive!
2. It is cloud based (i.e. online) so nothing to download!
3. You can save your work at any time and go back to it later! (note: the creation process is so quick, you may well never use this feature!)
4. You can specify the size of your journal or planner (6"X9" is popular because this size fits easily into a pocket!).
5. You can add page borders, taking your journals/planners instantly to the next level with just a click of the mouse!
6. Outputs in multiple formats (MS Word or PowerPoint!)
7. You can create journals/planners etc. either as whole books for sale on Amazon KDP, or create individual printable PDF pages for sale on Etsy!
8. No formatting headaches with Amazon KDP! The software formats everything automatically!
9. Once outputted, you can still modify or add material to your journals right in MS Word (or PowerPoint) as you please!
10. Amy & Deb include short easy to follow tutorial videos on how to do all of the above! (including adding material after outputting).
What we don't like About "Plug and Play Journals"
1. Can't add a "book cover" inside the software…
But, this isn't a problem because Amy & Deb have you covered!
1. They include a section on creating covers
2. They reveal a free tool that can generate any size template for you, and
3. You can use Canva (also free!) to easily create your covers! (Just Google "canva create kdp cover" (or similar) to get tons of tutorials on this).
4. Amy & Deb also include a step by step PDF explaining how to upload your cover to Amazon KDP!
Of course, if you are only selling on Etsy, you won't need to bother with "book covers" but… if and when you are ready to also sell on Amazon KDP, the info is there for you!
OK so let's get into the specifics!
What exactly is "Plug and Play Journals"?…
Plug and Play Journals is an intuitive, cloud-based software that allows you to design and publish low content journals, planners and workbooks in about five minutes or less!
What does the software do?
Wow…so much! The software lets you…
Quickly create a title and introduction – Fast and easy.
Auto-insert borders – Simply click and insert… This is a huge time saver! Plus, it takes your journals to the next level!!
Save your projects – Never lose anything!
Bulk upload your content – Lets you upload your own list(s) of prompts to create your books fast and easy! Amy & Deb show you where to find tons of prompts free!
Set your font type, size and alignment – The software automatically formats everything so your journal is ready for upload to Amazon KDP!
Specify and insert writing lines – You can specify writing lines after each prompt or you could even make a journal with nothing but blank lined pages! (as in a diary)
Specify blank pages after each prompt – This is a terrific feature as it allows you to insert other types of content (images, boxes, coloring pages…) as you may wish!
(and don't worry, Amy & Deb include videos that show you how to do this too!)
Repeat Page – Handy if you have lots of duplicate pages such as a "My Goal Today" journal.
Output in multiple formats! – You can output your final document as an MS Word file or Power Point file!
Wow!…Again, so much!!! … You get:
1. The easy to use software – cloud based so nothing to download
2. Quickstart Video Tutorials – Just watch the training and you'll be ready to create tons of awesome low content items in absolutely no time!
3.  Journal Masterclass! – (This alone is worth way more than the low price of your entire package!) This extra training package shows you how to boost your sales! (These books have a lot of built-in demand, so you do not really need to do massive marketing to start getting sales, however, there are a few things you should do to set yourself up for success) Your  Journal Masterclass comes in three sessions!
4. 100 Bonus Borders!!
In addition to the borders contained in the software itself, you get an additional 100 borders free! Amy & Deb Include complete training on how to easily insert and resize these borders into your journals!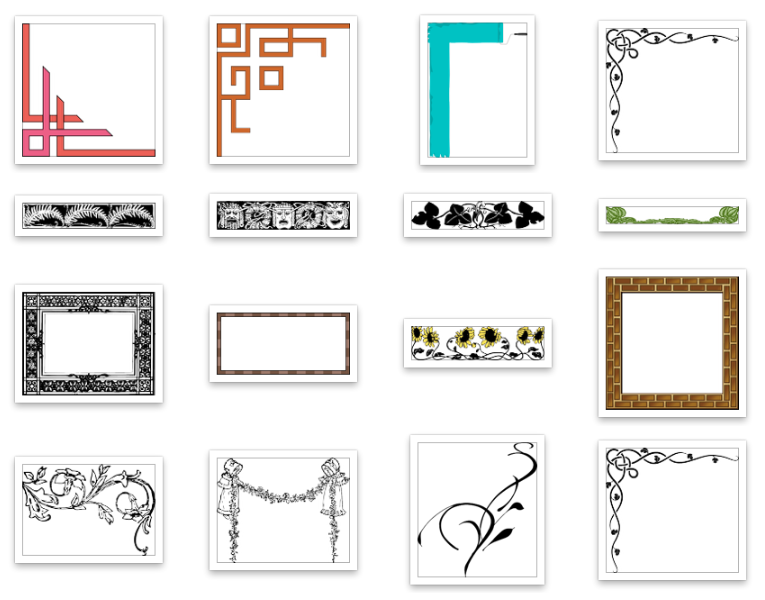 5. Done For your Journal Research!
Amy & Deb reveal top journal niches and journal keywords people are searching for right now – this is waiting for you inside.
6. Done for Your Journal Prompts and Quote Resources!!
Amy & Deb point you to hundreds and hundreds of quotes and proverbs you can use for your journal content – You can have journals created super fast with this DFY content!
7. My & Bart's exclusive bonus package! (see below)
FAQ'S
Does Plug and Play Journals work on both Mac & PC's?
Yes! As said, Plug and Play Journals is cloud based and works right in your internet browser, so you can use it on any device with an internet connection.
Is it easy to use?
Yes! In fact, on the offer page, if you scroll down, there is a "demo" video showing you exactly how the software works (very simple stuff). Hint: Hit Ctrl+++++ to enlarge the video if you want.
What are the steps to creating a journal?
It's this simple…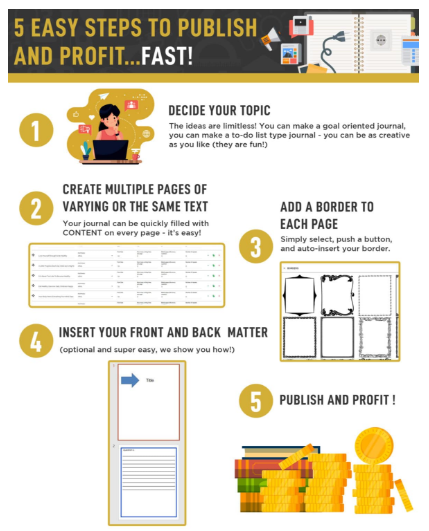 You said something about Exclusive Bonuses??
Yes!… We've really outdone ourselves this time!… when you invest in Plug and Play Journals through this post, you get not one, but three exclusive bonus ebooks from Bart and Myself!
You get the following…
BONUS 1: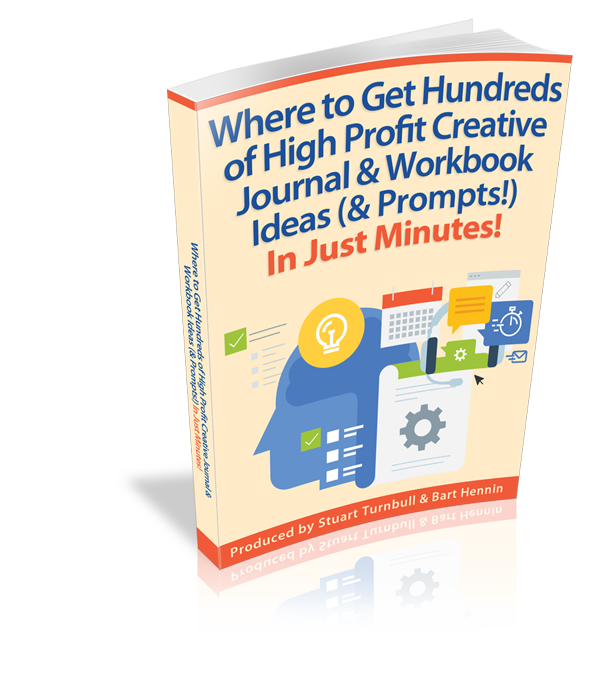 BONUS 2: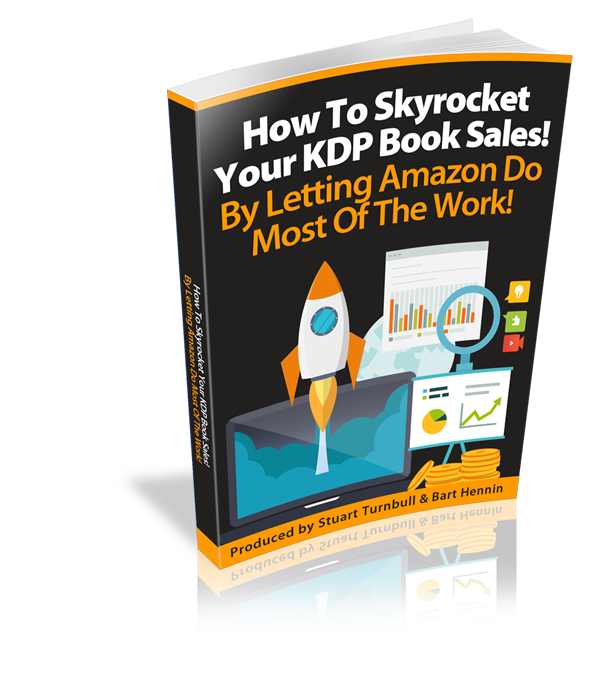 BONUS 3: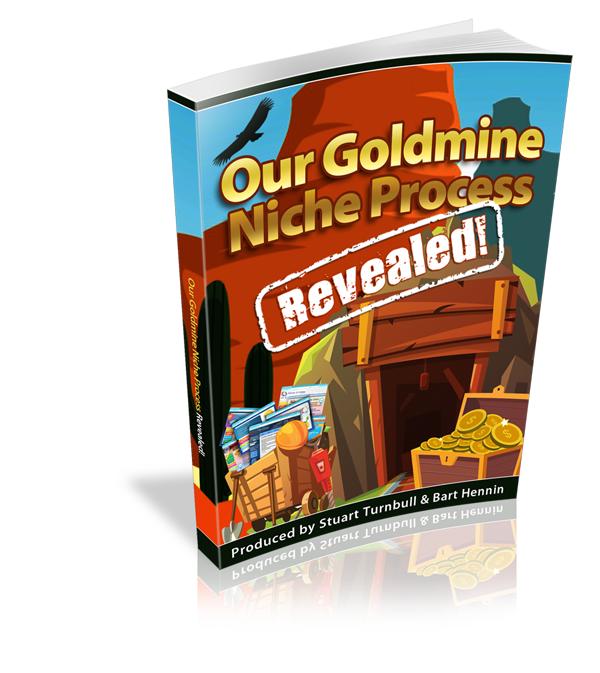 (This is our super-simple step by step method for finding tons of hidden, high profit journal & workbook niches – full of hungry buyers! – in just minutes!)
Conclusion & Bonus Tip:
For us, even at triple the price, getting "Plug & Play Journals" is a no brainer… We love this package! (and we feel it is severely underpriced for what you get).
Bonus Tip: In fact… let me be honest here… I would get this package for one simple reason… I can now publish any book I want to on Amazon KDP and not worry about formatting headaches!…
I just create a blank "journal" inside the software (in any size I want), and export it to MS Word where I copy and paste in my book material which can be anything I want!
You can create…
Recipe books
Coloring books
Puzzle books
'How to' books…
Anything!
And you have an automatically pre-formatted document to upload & sell on Amazon KDP! (and/or you can just sell as PDF printables on Etsy!).
We always get asked about upgrades/OTO's/upsells;
Please note, Plug and Play Journals is a total 'stand alone' product and is all you need to make money. There are some optional upgrades however and if you have the budget, they are well worth picking up!
Optional Upgrade 1: Low Content Live
In-depth training to help you plan and market your journals and planners for $37
These types of books virtually sell themselves but if you are interested in maximizing your profits, this is a terrific add-on!
STOP PRESS buyer testimonial just added;
"I just purchased the advanced training. From taking a quick look inside, there's a LOT more than I expected to receive for $37.00. I noticed towards the end of the training, in the bonus section there is a session with someone named Alice Seba. Never heard of her. So, a quick search shows she is a big deal in the self-publishing niche. Will be interesting to learn what she offers in the training that I can take to the bank.
Whatever she brings, I'm sure it won't be fluff."
Robert Vincent Blake, Philadelphia
Optional Upgrade 2: Plug and Play Journals Developer's Licence
Gives you the right to use Plug and Play Journals on client projects too! $47
This is only worthwhile if you plan to create books for other sellers as well as yourself.
________________________
Optional Upgrade 3: Huge Graphics Pack
9,785 royalty free graphics for use in journals, planners and all your printable products. $17 – For the low price, this is well worth picking up! (if you have the budget)
Sincerely yours,

&



Want 5 easy side hustles?
Get your FREE guide: "5 Easy Etsy Product Lines You Can Do Right Now!"