I hope you are enjoying some summer sunshine wherever you are!
My work tends to take a back seat when the schools close down for the summer break but my Etsy shop continues to tick over nicely.
I put the shop into vacation mode for the last couple of weeks of June and enjoyed a family holiday in the Vendee region of France. Since returning home on the 2nd of July sales have picked up nicely with 43 book prints sold and one particularly notable sale of 15 prints to a repeat buyer in San Francisco!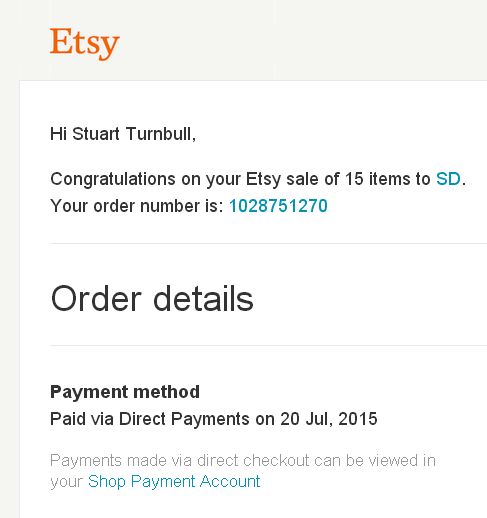 Where do you fit into the Etsy Economy?
Etsy recently published a 14 page report called Building an Etsy Economy: The New Face of Creative Entrepreneurship 
The report is based on data from a 2014 survey of 4,000 US based Etsy sellers and is being shared with government to help inform policy makers about how best to support small scale commerce which is becoming an increasingly important part of the global economy.
You'll find the report an interesting read because it describes what Etsy sellers are really like and also includes some inspiring case studies.
Click >HERE< to download the report.
Your Etsy Profit Machine! Update
We continue to keep an eye on the content of this best selling course and have just released an update to keep it bang up to date.
If you are a past buyer and signed up for free lifetime updates you'll receive an email with a link to download the updated course. If you aren't on the updates list and want to get the update please drop me a line at:
stuart@stuart-turnbull.com
If you are new to my blog and haven't seen the course yet NOW is the perfect time to check it out as I'm running a summer promotion for one week only:-
Simply use coupon code – summerspecial at checkout to save $5
Click the graphic to find out more>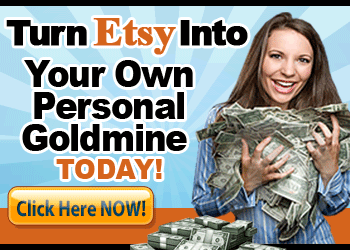 Want to jump aboard the Amazon gravy train but don't have money to invest in inventory?
Everybody knows that Amazon represents a huge opportunity to make big profits but what if you don't have the money to invest in inventory for resale?
What if you are uncomfortable with the risk of tying up your capital in products that may take months to sell – or may not sell at all?
What if the risk of having your Amazon account shut down for an accidental policy violation keeps you awake at night?
There is a way that you can profit from Amazon without any of these worries and Jim Cockrum has just launched a brand new course that teaches you how!
Proven Product Partnering is a completely new approach to profiting from Amazon and having had access to the course content I have no hesitation in recommending this great new course to my readers.
The training is delivered by top quality tutorial videos including case studies and as always with anything Jim Cockrum puts his name to it is backed by a water tight satisfaction guarantee.
This is an in depth business model which won't be for everybody but if you are looking for a way to profit from Amazon while other people accept all of the risk and invest all the capital this is for you.
Click on the graphic to find out more:-

Talk soon!



Want 5 easy side hustles?
Get your FREE guide: "5 Easy Etsy Product Lines You Can Do Right Now!"