Support my blog – I get commissions for purchases made through the links in this post

Yes, trivia is "meaningless" and it has "little importance or value" but it is fun!!
And because trivia is fun it has become a super hot niche on Amazon!
That's right, it seems that people can't get enough of fun facts and the challenge of trying to figure out trivia questions!
People are buying trivia books in the millions – both ebooks and paperbacks – this market is huge with the best sellers earning tens of thousands of dollars for their authors!
And, there is plenty of room for more!
Which is where Ken Bluttman comes in – Ken has created a brand new and unique (there is nothing else like this available anywhere!) cloud based software (nothing to download) that completely removes the burden of manually creating your own trivia books!
And because Ken's software does all of the heavy lifting work for you you can churn these popular hot sellers out by the dozen!!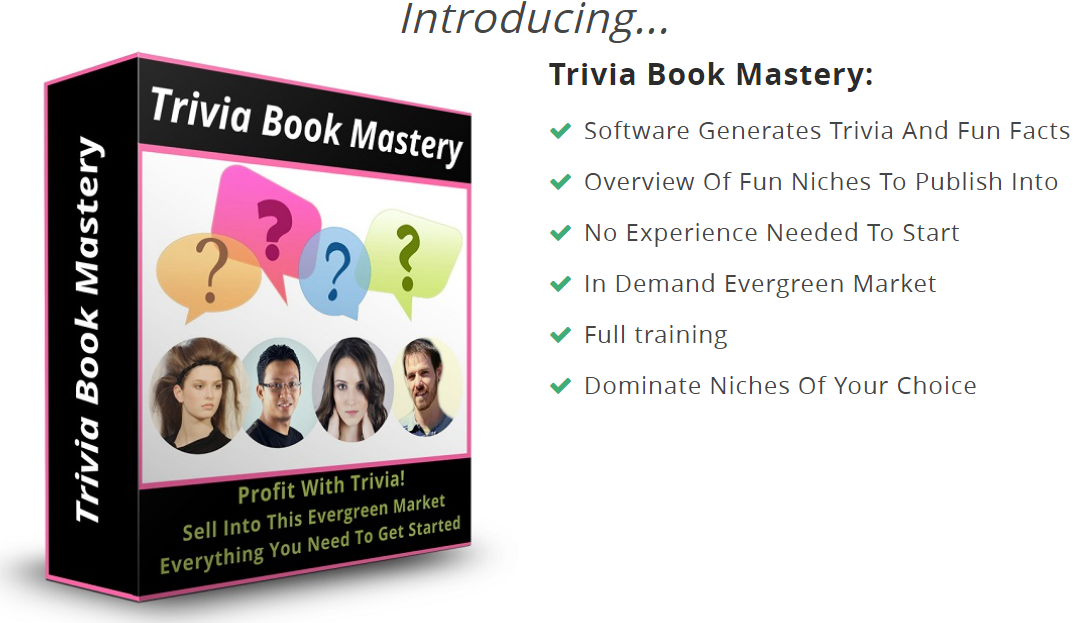 Ken's Trivia Book Mastery is more than just software, it is a complete training package including support so even totally green newbies aren't left behind.
We have spent many hours going through Ken's Trivia Book Mastery training package on your behalf and we're delighted to say that Ken has covered every aspect of creating and marketing your own trivia books!
What's included in Ken's comprehensive training package?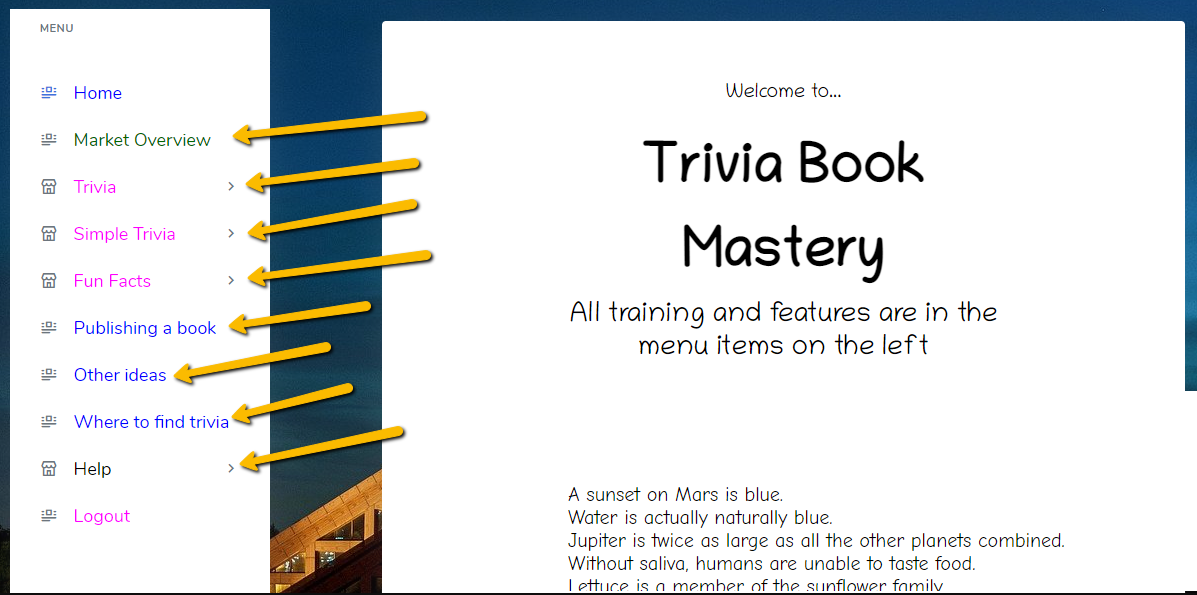 This is a screenshot of the home page of Ken's training package and software, each of the sections are listed down the left hand side as shown.
Market Overview
This section consists of a high quality over the shoulder video (23 mins) of Ken exploring the trivia book market on Amazon – this will help you identify lots of hot selling niches for your own books!
Trivia/ Simple Trivia/ Fun Facts
These sections are where you create your lists of trivia questions/answers and fun facts which can then be downloaded in PDF format. You can ask the system to create your questions/facts using randomly generated trivia pulled from the thousands of facts pre-loaded into the system or you also have the option to upload your own text files and produce your PDF's based on this, enabling you to focus on your own tightly niched subjects or even use a combination of both yours and the systems!
You get to choose the number of questions/facts included in your PDF's and you can also choose from 8 different fonts.
There are three very helpful and easy to follow videos (5.33, 3.02, 2.53) where Ken steps you through how to use these sections.
Publishing a Book
In this section Ken takes you by the hand and leads you through the complete process from start to published book with 5 over the shoulder videos;
Creating the trivia questions 1 min 24 secs
Merging the PDF files 2 mins 02 secs
KDP template 4 mins 13 secs
Creating the cover 16 mins 15 secs (using free online software – Canva)
KDP set up/publishing 11 mins 39 secs
Other Ideas
This section consists of a 12 mins 20 secs video exploring other related book markets that you can publish into. Because you have the option to upload your own text files to the system you aren't restricted to only creating trivia Q&A type books, for example Ken explores the joke books niche (with its dozens of sub niches) which is also super popular and equally easy to exploit!
Another very popular niche is "Would you rather?" books – hilarious, easy to put together and sell like crazy!!
Where to Find Trivia
A 15 mins 50 secs video showing you various sites on the internet where Ken finds his content.
Ken also shares a personal case study of outsourcing the creation of content for his books – you get to see exactly which site he uses, how he constructs his work description brief plus loads of really helpful tips and advice to help you if you decide to go down this route. As Ken says, a little money spent up front can give you a book that will sell month on month and year after year paying back your investment many times over.
Bonus Benefit! You can use Ken's example work description brief as a template for any task outsourcing, not just books.
Help 
This final section contains a resources section with links to the same publishing resources that Ken uses in his own book business including the KDP cover template, the Amazon book sales rank calculator (tells you how many copies each book is selling based on its sales rank) etc. Plus a list of content sources.
Next is the link to join the 3.3k other members in Ken's private Facebook group where you can get training related support so you need never be stuck on any step or process.
Copyright and fair use info – an important area but you can relax as Ken has your back with all of the facts you need to stay on the right side of the law!
FAQ's Ken ends this Help section with a few frequently asked questions.
Bonuses!
Ken rounds off his package with a couple of helpful bonus ebooks;
Bonus 1: Silly Word Fills Create funny and addictive word games in which people take turns replacing words and making silly mini-stories. Hours of fun! Easy to create for books and downloads.
Bonus 2: "Would You Rather?" Questions Questions that make people make choices between two options. These are fantastic sellers, and putting books into this market is easy!
So don't delay…
Trivia Book Mastery is a complete self contained package including everything you need to create your own collection of hot selling trivia books – there is no upsell – everything is included in the main course package for a surprisingly small one time payment!
NB On the checkout page, there is a surprise "check the box" bonus offer (priced cheap)… It's a great value if you have the budget!
Happy Publishing!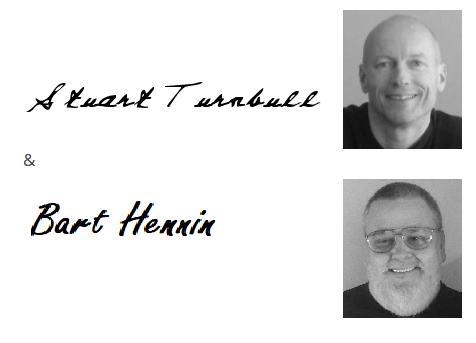 Leave a comment or email me any questions to stuart@stuart-turnbull.com – I'll pass them on to Ken.


Want 5 easy side hustles?
Get your FREE guide: "5 Easy Etsy Product Lines You Can Do Right Now!"