PLEASE READ THE FOLLOWING CAREFULLY.
Here's the question… Where's the 'sweet spot'?… Low Content books (or printables) are fast to create but it can be a challenge to differentiate your products. High Content books or printables have high demand but are slower to create…
But what about "medium content" books?
This is the sweet spot!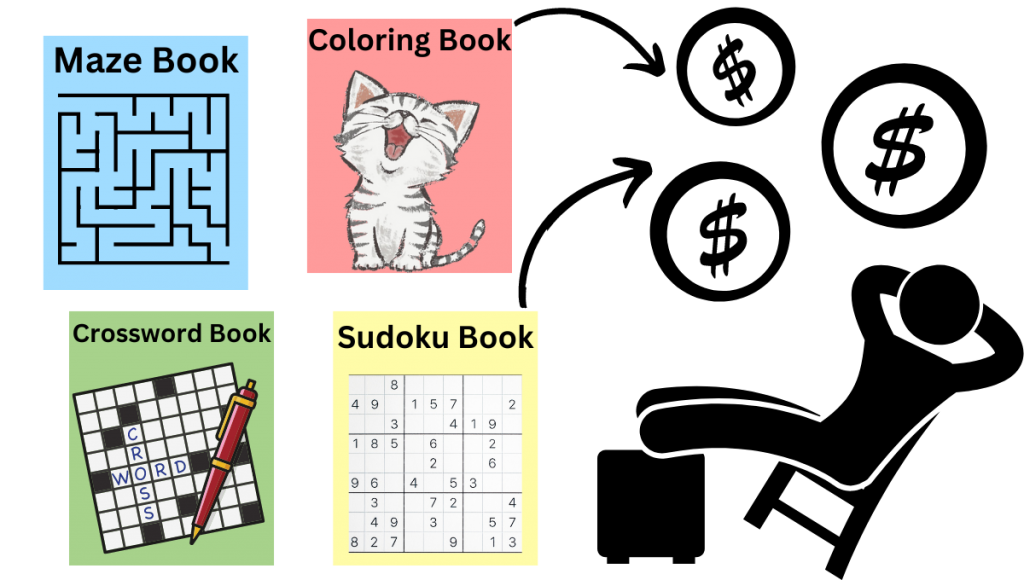 With medium content (puzzles, coloring books/pages, etc.) each product is unique and fast to create! Medium content is becoming the new goldmine! With medium content, your products are…
Easy to differentiate (each is unique)
In high demand! (these books are rapidly consumable so people always need more!)
Fast to create! (using free software!)
And have tons of themes available – low competition sub-niches like pop culture, history, literature, sports, wildlife… etc. etc.
The problem is…How do you create these books fast?
There are paid softwares out there but what if you are just starting out?

Enter expert marketer and book publisher Ike Paz and his latest release titled ROYALTY PRINTS! We were highly excited and impressed by what Ike teaches in this revolutionary very easy to follow course! (see our detailed review and bonus below). And Ike reveals free softwares that allow you to quickly and easily create;
Themed Crossword Puzzle books or printables (very high demand)
Themed Word Search Puzzle books/printables (also very high demand)
Sudoku Puzzles (demand for these is through the roof!)
Maze Puzzles (huge market… great for kids AND adults alike!)
And also "Mandala" and "Tessellation" coloring books! (plus, you could also insert coloring images from free image sites Ike shows you!).
However, the free software Ike reveals is just the tip of the iceberg! Ike takes you by the hand and shows you how to create and upload your book(s) to Amazon KDP step by step!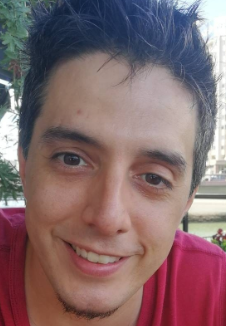 If you don't know Ike, he's an energetic and very successful online marketer, publisher and entrepreneur who makes and sells printables, KDP books, courses, software and more… He walks the walk. He's currently living a very comfortable life in Fukuoka Japan! (All you need is a laptop and broadband connection to make your living anywhere!)
Ike is an excellent teacher and he's helped tons of complete newbies to become successful too. And what does Ike have to say about KDP books?… In Ike's own words…
Don't waste your time with useless low content books that never sell
The real money is in software generated mid-content books!
Now honestly, we wouldn't totally agree with Ike that 'low content' books and printables are a "waste of time"…No, not at all but…medium content does seem to be where the most opportunities are for KDP books and Etsy printables – especially for newbies or less experienced people! Medium Content is a much easier market to get a 'foothold' in!
Ike's course package is streamlined so you can implement it fast. It consists of about a dozen and a half short, easy to follow high quality videos that take you through every software and every step of creating your book(s).
ADDITIONALLY, Ike lists written info and resource links under each video.
Here's where Ike's newly released teaching shines… In addition to showing you how to use the free softwares, he also shows you;
How to assemble your books (using Canva! free!)
How to list your medium content books (for maximum traffic!)
How to create attractive, professional looking book covers! (again, using Canva! free!)
And more!
Note: Ike shows you how to create 8.5 x 11 books and book covers. You can make books in other sizes too but Ike does just the one size to keep things super simple for you. The important thing is to get some books published and worry about learning further size options later.
And, of course, the 8.5 X 11 size is also perfect for selling as a digital product (printable PDF) on Etsy!
In a word, this course shows how to create top quality "medium content" KDP puzzle and coloring books using free online resources and free online software plus Ike simplifies everything so even a complete newbie can get up and running fast and succeed.
Granted… You could buy software for each puzzle or coloring book type but, for people just starting out who want to get some sales and income going before they lay out any cash for software, it's a great way for beginners to break into this hot market!
And yes, Ike makes and sells these books himself… He shows his sales for one of his books as a case study.
Tip: I listened to the videos on 1.5 speed…you might want to go 1.25 or 1.5 to save time. But even at normal speed, the videos are short and paced well!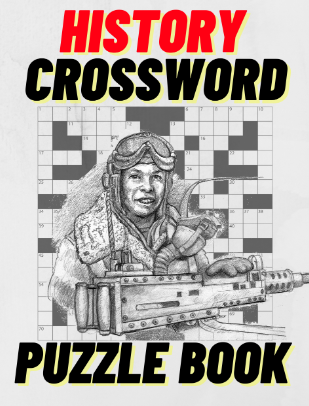 Ike also talks about drilling down into sub-niches and gives examples… Hint: Themed puzzle books/coloring books are where it's at now (American History, Nature, Pop Culture…)
We also like that he presents some good ideas that can be used in ANY niche. I feel the free tools he lists alone are worth picking up the course.
I also like that he has text and links to tools he mentions under each video so one can review the main points and click directly to the tool.
Ike creates his books all using Canva – and shows you how to do this.
Of course, when you get Ike's ROYALTY PRINTS course (through our link) we include our own exclusive bonus for you too! [$47 VALUE].
Our bonus is titled: Finding MORE low competition niches Plus OUR OWN Added insider tips!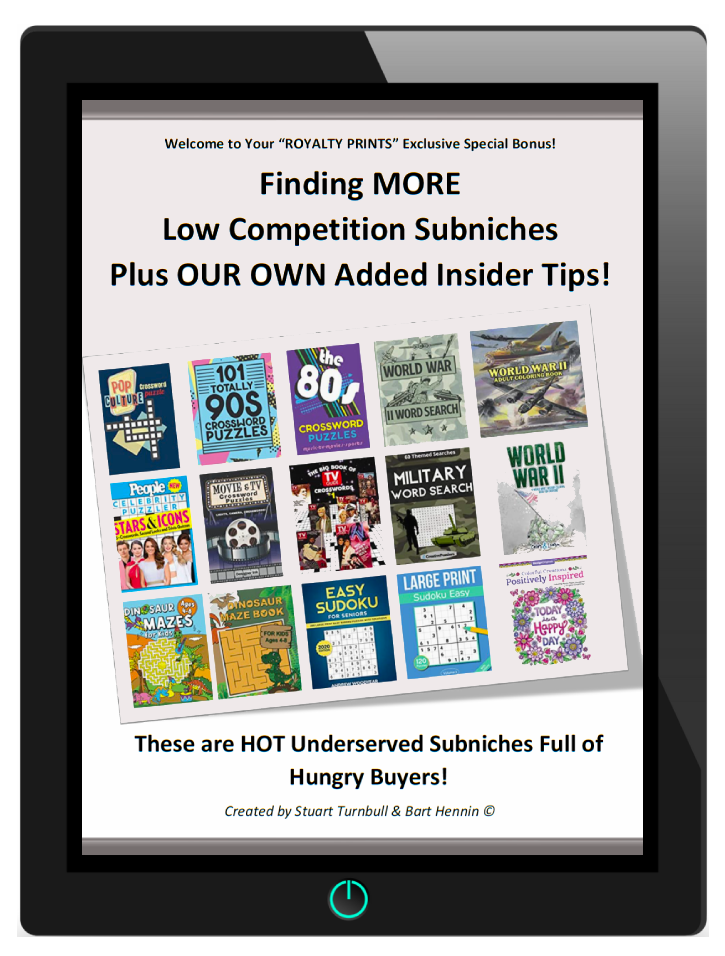 In this awesome bonus, we show you…
How to find hidden low competition subniches in this market for both Amazon KDP and Etsy!
How to use a free online A.I. tool to create great crossword puzzle clues in just seconds! This one tool is revolutionary – It greatly speeds up the product creation process and saves you tons of time!… We show you how you can use this A.I. in other ways too for other word puzzle types and book types!
How to quickly generate word lists for any theme!
How to create themed mazes and coloring books in a snap!
How to convert photos into coloring pages instantly!!
And more!
In a word, we wholly recommend this course (if your goal is to get some medium content KDP books or Etsy products out there fast). However, that all said, don't purchase Ike's course unless you are serious.
Ike offers no refunds on this.
We weren't crazy about that aspect of the offer but we didn't want to deprive you of the option of still getting the course (and our bonus!).
If you are intrigued by the above, click here now to see everything Ike has waiting for you!
Ike advises us that the special low launch price will increase substantially soon! So don't put off taking a look!
Click here now to see everything you get!
Upsells… Ike's main course is totally self contained, complete unto itself, and has everything you need to succeed. There are 2 optional upgrades which are completely different 'stand alone' courses… (although related).
Since these upgrades are totally separate courses, we'll go into more detail than usual for you.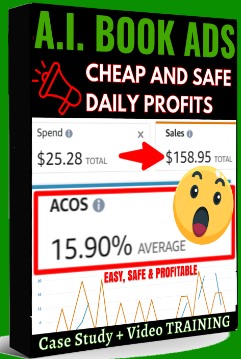 OPTIONAL UPGRADE #1: Ike's first optional upgrade ($47) is titled A.I. Book Ads. This course is about how to use Amazon's paid book ads to increase your sales in a unique way. This is not a full blown course on running Amazon ads but rather, it zeros in and shows you a specific, simple way you can use Amazon's own A.I. to uncover great keywords to target in your ads. Ike takes you from A-Z on how to apply this and he has applied this himself very successfully.
The nice thing about Amazon ads is you don't pay when your ad is shown. You only pay when someone "clicks" on your ad. Ike recommends a 16 cent bid with a $5/day max ad budget (the min allowed by Amazon) but in reality, Amazon rarely spends even close to that…Even set at $5 a day you often end up only spending $50-$70 a month (that's 300-400 eyeballs on your book)… 20 to 25 sales and you've more than paid for the ad. Spoiler alert: Ike does much better than even that and shows you how he does it!
The only (slight) criticism we'd have is inside this course, Ike talks about a thing called "ACOS" without defining it – ACOS (Advertising Cost Of Sales) is a percentage defined as:
ACOS = (ad spend ÷ ad revenue) x 100 …Simple!
But you won't need to know this definition to apply what Ike shows you. Ike keeps everything very simple and straight forward.
Here's another Spoiler Alert: When you have an Amazon ad running, besides just the ad revenue, it also gives your book a tremendous organic traffic search boost So you get AD sales plus additional organic sales.
And, as said, Ike shows you how to get Amazon's own Ad A.I. to reveal the best, most profitable KWs to target! Even if you don't plan on running any ads right away, this is worth picking up for future use too!
OPTIONAL UPGRADE #2: Ike's 2nd and final optional upgrade ($77) is titled Children's Book Royalty Academy. This course follows the same format and outline as your main course only for a completely different kind of book…children's books! (which are in very high demand!).

At first we thought the $77 price tag was a bit steep but having gone through the course, we feel that (budget allowing) it's a bargain!
Here's what the problem with "children's books" has always been…
1. Coming up with and then writing story ideas
2. Creating all of the unique images that must go in the book
Ike brilliantly shows you how to create children's books fast and easy using a couple of A.I. tools.
He uses A.I. (and shows you how to do the same) to;
Come up with multitudes of children's story ideas in just minutes
Get outlines to those stories
Actually write those stories for you (in rhyme!)
He also uses another A.I. tool to create all his books' images in just minutes! You can use this A.I. tool to;
Create your book characters (in different poses, facial expressions, etc)
Create your backgrounds (forest, home, fields, etc.)
And more
And he shows you step by step how to put your book together in Canva which is free!
If you've been wanting to break into the lucrative children's book market this is the way to do it!
But the best part is, you can use the very same A.I. tools to break into any "written" book genre!
Click here now to see everything you get and secure your lifetime access! (And get our bonus guide free!)
Sincerely yours;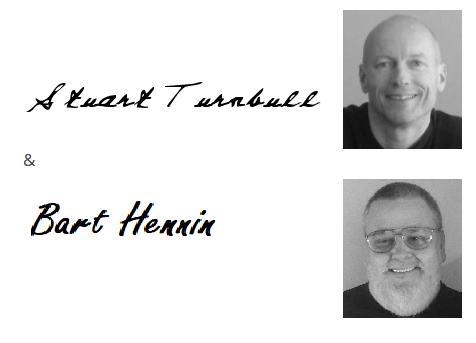 Want 5 easy side hustles?
Get your FREE guide: "5 Easy Etsy Product Lines You Can Do Right Now!"