Some of the links in this post are affiliate links – support my blog by using these links
One of the most frequently asked questions I get from new Etsy shop owners is –
"I am only getting a handful of visitors to my shop – how do I improve this?"
The volume of traffic visiting your listings and your shop is determined by how well your items perform in Etsy search so the first thing you need to do is to understand how Etsy search works.
There is so much out dated and just plain inaccurate information out there that my advice is to seek the information from Etsy itself – here is Etsy's Ultimate Guide To Etsy Search which explains the factors that are taken into account by Etsy search when it matches items to buyer searches and includes lots of tips on improving the search factors in your shop.
The following is a list of additional search tips that I have discovered from running my own successful shop.
There is no benefit to repeating keywords in your titles and tags and you are in fact harming your listings if you do this because you are wasting space that could be used for additional keywords that shoppers are searching for.
Don't waste space by using the terms "Free Shipping" or "Sale" in your titles. Shoppers don't use these terms when they search for what they are looking for because in both cases they can filter their search results to show these items.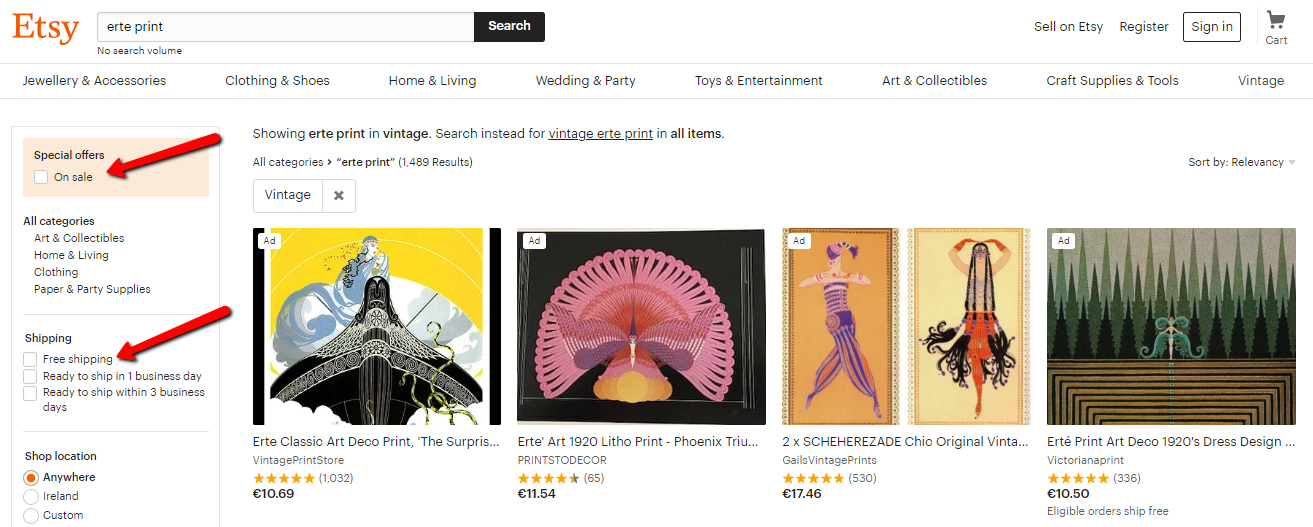 If you have your own name for your product don't include this in your title/tags for the same reason – shoppers won't be searching for these words and you are wasting valuable space. Feel free to include these names in your description.
Check for spelling mistakes in your titles and tags. Etsyrank.com is a free tool that monitors your Etsy listings and provides a host of useful information including a spell checker that highlights any spelling issues.
My final tip is to use a keyword research tool when you are building your titles and tags. My favorite tool is Marmalead because it uses real search and engagement data from Etsy. This means that you know how many searches are actually being made by buyers on Etsy for any given search term. You also know how many real shoppers are clicking listings after a search.
There is a small monthly subscription to get the full suite of tools with Marmalead but this is a tiny price to pay when compared to the benefits it brings. Trying to construct your titles and tags without this knowledge is merely guesswork that will lead to months of frustration as you experiment with different keywords trying to find the winners.
Talk soon!

As always your questions, comments and feedback are welcome!


Want 5 easy side hustles?
Get your FREE guide: "5 Easy Etsy Product Lines You Can Do Right Now!"