What do you think of my new look?
My site has had the same look and feel for the last few years so I thought it was high time it got a bit of a face-lift!
I love the clean, uncluttered lines of this new, mobile friendly theme and would love to hear what you think of it – leave me a comment.
Something for you!
I'd like to take this opportunity to wish you the compliments of the season!
At this time of the year I like to offer you a free gift as a way of thanking you for reading my blogs and emails – unfortunately this year I have been unable to focus on creating a gift – a perfect storm of family illness (me included!), building work on my house and the usual Christmas shopping and preparation has put paid to my plans to sit down and create something new for you.
My solution was to ask my friend and product co-creator Bart Hennin to put something interesting and useful together for you and this is what he came up with:-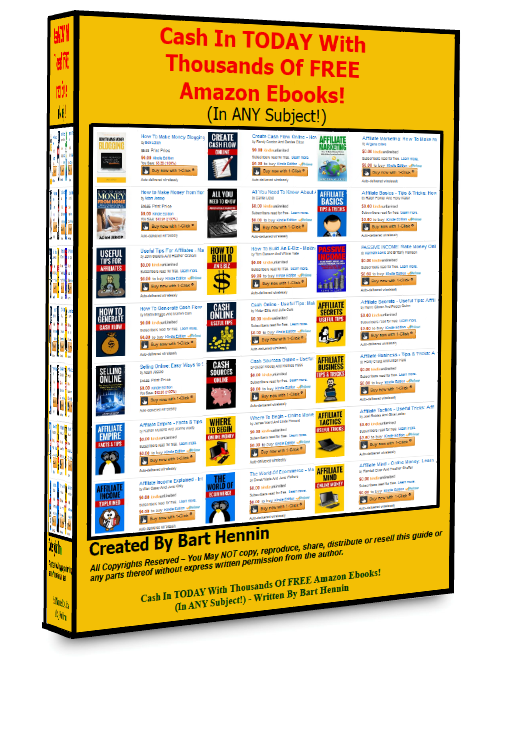 Bart has put together a complete report that shows you how you can legally get thousands of Amazon books FREE!
AND you can easily tailor your searches to "zero in" on ANY niche!
(You don't need a Kindle Reader to view Kindle Books – you can view them right on your computer, iPad, iPhone etc. – Bart shows you how!)
How can you use these FREE books?
For your own personal enjoyment

To learn about most ANY topic (and apply what you learn)

To create your OWN products based on what you learn from DIY and 'how to' books

To create tutorials, recipes, 'how to' info in different formats (PDF, slide, video) to sell on Etsy or elsewhere
In fact, this report teaches you how to access an absolute GOLD MINE of free information that you can use to your own benefit – I love it and I think you will too!!
You can click the graphic above or the following link to download your own FREE copy!
>CLICK HERE TO DOWNLOAD YOUR FREE GIFT<
Bart has kindly offered to answer any of your questions on this free report – simply leave a comment below!
Enjoy the holidays and continue to watch this space because 2017 is going to be a great year for online business and I have some amazing ideas to share with you!



Want 5 easy side hustles?
Get your FREE guide: "5 Easy Etsy Product Lines You Can Do Right Now!"