This guest post is written by Bart Hennin;
If your ETSY shop isn't offering "custom orders", you are possibly leaving a HUGE source of additional ETSY income on the table. Below, I will cover…
What private custom orders are
How to set up your ETSY shop to offer customized orders
Special considerations and limitations on private customized orders
Tips for offering customized products (and how you should price them)
The information below is based on my own experience PLUS this helpful ETSY page;  www.etsy.com/help/article/3923
What is an ETSY Private Custom Order?
You can use private custom listings in your ETSY shop to allow your buyers to purchase made-to-order items. You can add this feature to your shop once it is open to the public and assuming you have the custom orders option turned on in your shop settings (see below).
An ETSY custom order is simply a customer request to create a special "one time", "customized" order. If you have the "custom orders" option set up on your shop, then a customer can request a special custom order on any listing or right from your shop. The request link appears just underneath the listing image and also in your shop's left hand sidebar.
When a customer clicks the 'request custom order link', they are taken to a screen where they can request a custom order.
When a customer requests a custom order, you, the seller, receives an 'ETSY transaction' email with a link to the request. You can also see the request as an "ETSY conversation".
It is of course up to you to accept or deny the request. You can also reply to the customer's request (via ETSY conversation) to ask for more details, quote a price, counter offer, or whatever… Once you and the customer agree on the details, you can click the "Create custom order" option right from the ETSY conversations thread.
NOTE: If the customer makes their "custom order request" directly from ETSY conversations, you will still see the "Create custom order" option available to you.
How To Set Up Your Shop To Offer Customized Orders…
1) Go to… Your shop > Shop settings > Options.
2) Under "Request Custom Order" check 'Enabled'
3) Save the Request Custom Order setting as Enabled.

A Request Custom Order link will now appear on your shop sidebar and on all your listings under the listing image.
Special Considerations And Limitations On Private Customized Orders…
Private custom orders should NOT be confused with "Listing Variations",
Variations are used to offer different sizes, colors, styles, or other options that don't require further customization or communication between you and your buyer.
Private custom orders are for specific 'one of a kind' orders where communication between you and your buyer IS required.
Enabling custom order requests on your shop shows buyers that you can work with them to create custom, one-of-a-kind items.
Listings created from a custom request are private between you and the buyer.
ALSO…
The listing won't appear in your public shop or in Search, which means that other buyers won't be able to purchase it or even see it. Once your custom listing is sold, though, it will appear on your public Sold Items page with your other sold listings. Here are some other things you should be aware of..
When you create a private custom listing and click the "Publish" button, ETSY sends your buyer an email with a button to purchase the listing.
Private listings don't have a way to transfer digital downloads. If you're selling a custom digital download, you can email it to your buyer separately or use a third party file sharing service (You can use DropBox for this – It's FREE).
To view your private listings, go to Your shop > Quick links > Listings Manager. They'll be labeled Private.
If your buyer sent the request through a regular conversation, you can still create a private custom listing! In the conversation, click Make this a custom order. Then click Start building the custom order.

Once you publish a custom order, you WILL NOT be able to edit it.

UNLIKE regular ETSY listings,

a private custom listing has no option for your customer to select "quantity".

So if your custom order is for say…THREE prints at $45 each… You need to create ONE custom order as a bundle of three prints for $135.00 (i.e. 3 X $45 = $135).
It's not possible to choose a 'calculated shipping profile' for custom orders at this time. The only options are to charge a flat shipping rate OR select a shipping profile you previously created (reference www.etsy.com/help/article/190 if you want more info on ETSY shipping profiles).
Tips For Offering Customized Products On ETSY
FIRST, make sure you have set up your shop to offer customized orders (ref above).
The ETSY niche you are in and what types of products you are offering will affect what sorts of customizations you can do. For example, I had a customer request I make them a print of a popular band BUT I couldn't find any images of that particular band in the public domain so I had to turn down the customer's request.
I made some alternate suggestions and we ended up settling on a DIFFERENT set of custom prints and I pocketed a nice profit. Always follow a "no" with enticing alternate options.
Speaking of profit, be sure to price your custom orders so it's worth your TIME to fill it!
With regular ETSY listings, if we take an hour to create a print (that we can sell over and over again), we can price that print relatively cheap because we "create it once but sell it many times"!
Custom prints are usually sold only ONCE. So we must price higher to justify our time.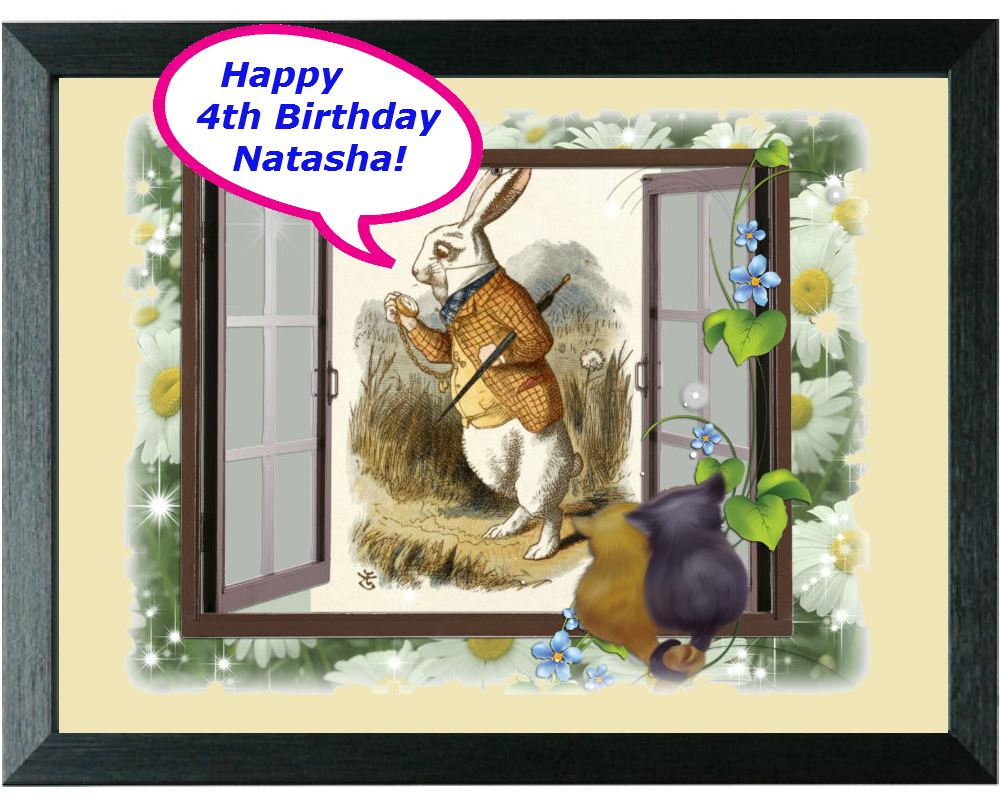 Typically, If I'm selling a custom 8.5" x 11" print, I charge $35 – $45 plus shipping. This allows me to spend an hour creating the print and profit $30-$40 net (after ETSY fees, printing and packaging costs, etc.).
Don't under price yourself! Yes, I consider my time and expertise worth $30-$40 an hour (minimum)… YOUR time is worth that as well…
Remember, with custom orders, you are not only spending time creating the one time item, but you are also spending time writing the customer to settle the particulars prior to creating the custom product.
When conversing with the customer prior to the order, be sure to manage your customer's expectations.
Using the custom print example, I first find out exactly what the customer wants…Sometimes I can make enhancement suggestions to both make the customer happier AND keep things in line with what I can create. Once the customer is really excited about the offer, I might say something like, "what kind of budget were you looking at?" OR "How much were you looking to spend?"
Then regardless of their reply, I might say something like… "Well I'm usually creating prints I can sell over and over again…which means I can price them low… Since these are CUSTOM prints that I can only sell once, the price has to be higher…I usually charge $45 for the 1st print and $24.95 for each additional print… BUT I really like this print idea and want to see you happy… SO… I'll do this much cheaper for you…
1 print $34.95
2 prints $49.95
3 Prints $58.95
Or some such…
This presents the customer with a reduced price and yet still leaves room to come down more if needed (particularly if they are considering multiple prints as gifts etc.) For example, if push came to shove, I could go three prints for $35 and still be at my minimum earning power of ~$30.
As you can see, custom orders present a perfect opportunity to sell MULTIPLE items in 1 order!
TIP: If the customer is haggling for a lower price, you can counter offer the same price but they can pick any item from your shop FREE or some such…When bargaining, always look to up the value rather than reduce the price.
Of course, your prices and offers will vary according to what products YOU carry.
If you want to make more money on ETSY with custom orders, don't just depend on the links ETSY places. Make sure you mention custom orders are available in the following places…
-Your shop announcement
-Your profile and 'about me' pages
-Right in your listings themselves
-In your cover letters you send with orders to customers who have purchased
Just say something like… Didn't find what you want? We are very happy to do CUSTOM orders! Just CONVO me 🙂
Hope this helps.
Bart


Want 5 easy side hustles?
Get your FREE guide: "5 Easy Etsy Product Lines You Can Do Right Now!"