We are enjoying a wonderful Indian Summer here in Ireland and I'm guilty of spending more time outside in the sunshine and less time working on "Your Etsy Profit Machine!"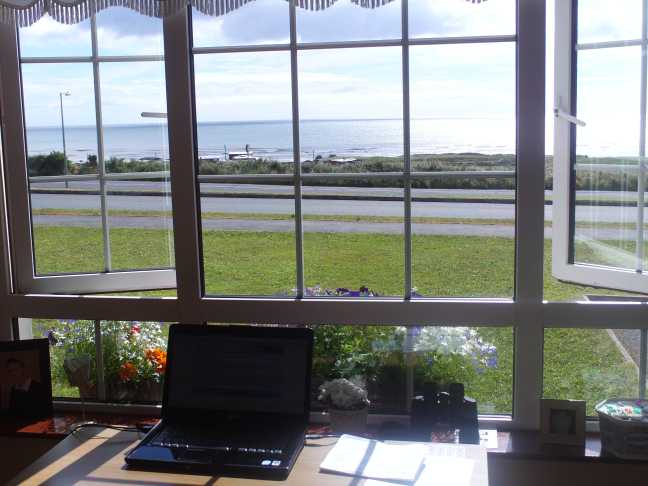 Don't be too hard on me though because it won't be long before the weather turns colder and I start making up for my summer inactivity!
Etsy continues to provide a regular and enjoyable income stream for me and I thought I would use this post to share a couple of tips that will help you with your own Etsy shop (use this link to get started for FREE if you haven't opened your shop yet)
The Problem With Free Shipping
I have been offering free shipping on everything in my Etsy shop as an experiment during the summer.
I increased my prices to cover the extra cost hoping that the lure of free shipping would increase my sales but I have to report that this hasn't been the case.
The problem with offering free shipping on Etsy is that browsers aren't aware that you offer this benefit.
When Etsy buyers search for the items they are interested in they are presented with a page of search results which shows the image, the first part of the title and the price – this means that my slightly more expensive items (because the price includes the shipping cost) compare unfavorably to similar items from my competitors who are charging a shipping fee.
Most buyers will simply scan the results and lean towards the best price if there are several sellers selling identical items.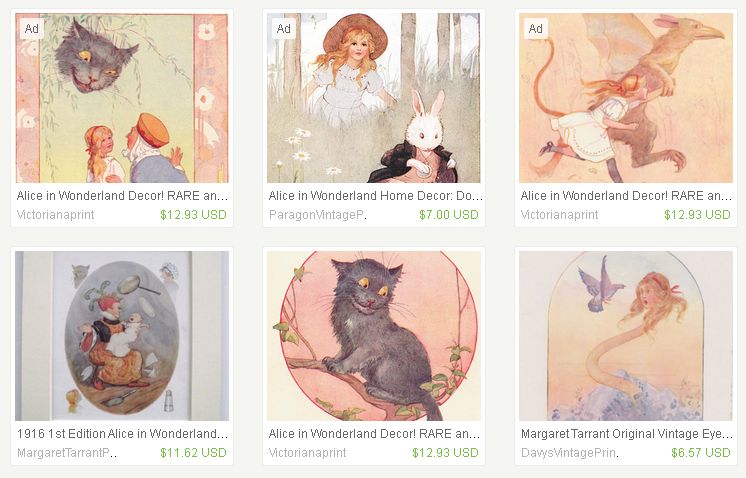 Click on the image to open it in a new window
The potential buyer is only aware of my generous offer if they click through to my item and then click on the shipping & policies tab.
I have considered adding the words "FREE SHIPPING" to the start of my title although this will reduce the number of descriptive words shown. Another idea is to add a watermark to the image – have you considered this problem and hit on a workable solution?
How To Boost The Impact of Your Coupons
As you know from my previous posts on the subject, I love using Etsy's Coupon Codes to encourage multiple sales and repeat buyers.
I keep a close eye on how many buyers use my Coupon Codes and it is clear that "Buy 5 Get 1 Free!" is much more popular than "Buy 5 Save 20 Percent!"
The discount is, of course the same whichever offer you choose but I believe that the offer of 1 item for free is much more attractive to most people because it is easier to understand and the word "FREE" always carries more impact.
This image shows how I create my coupon;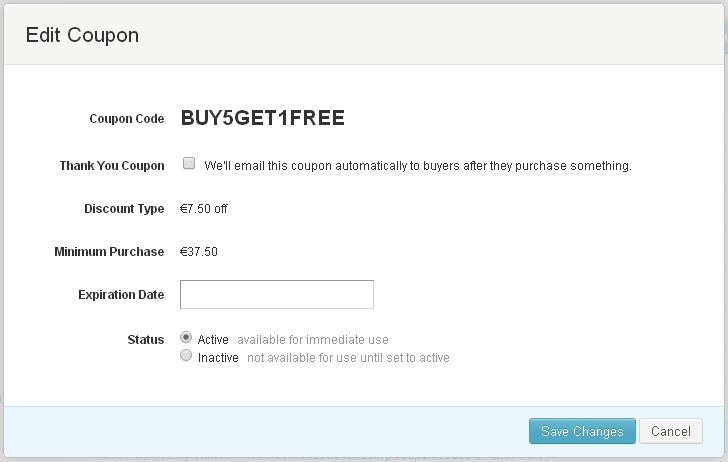 Click on the image to open it in a new window
The individual item price is 7.50 (Euros) so I choose a minimum purchase of 37.50 (5×7.50) and a fixed discount of 7.50
Coming Soon……
Your Etsy Profit Machine!
In this over 100 page course….
I'll show you how to easily get tons of excellent high demand products for just pennies that sell like hotcakes on Etsy for tens or even hundreds of dollars!
That's 300% – 1850% pure profits!
And if you don't have "Pennies" to spend on Etsy products that's OK!
Because I'll even show you how to get unlimited popular Etsy products for free! – that can be sold fast at high prices for quick profits & lets you pocket 100% of the cash!
I'll also show you how to easily create powerful Etsy listings fast that are irresistible to viewers.
And I'll show you tons of super simple ways to draw lots of hungry buyers to your Etsy store too!
That's not all!
I'll also show you how to get repeat sales & multiple sales from the same buyers over and over and over again!
And I'LL show you how to tap into Etsy's "social scene" (the right way) to quickly ramp up your sales & profits!
I'll even show you how to easily tap into the power of FaceBook to draw in tons more buyers & create an avalanche of additional profits!
Best of all!…
I'll reveal how even a complete newbie can find tons of hidden high profit Etsy niches fast.
So you don't get trapped into wasting your valuable time on dead end product listings (like so many others).
All this and much, much more is COMING SOON so keep a very close eye on your inbox!
STOP PRESS!
Your Etsy Profit Machine! is LIVE!!
Click on the graphic



Want 5 easy side hustles?
Get your FREE guide: "5 Easy Etsy Product Lines You Can Do Right Now!"