A couple of days ago I passed the 400 sales milestone in my Etsy shop!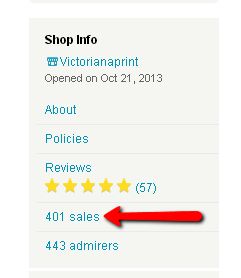 Half of these sales have come in the last couple of months with a particularly memorable sale on the 27th December when a lady in Singapore purchased 20 prints for $182 in a single transaction! (these particular prints are from a book that was published in 1981 that contains 65 equally popular illustrations, I paid $7.37 for the whole book (including shipping to my door) I sell the individual pages for $9.14 EACH)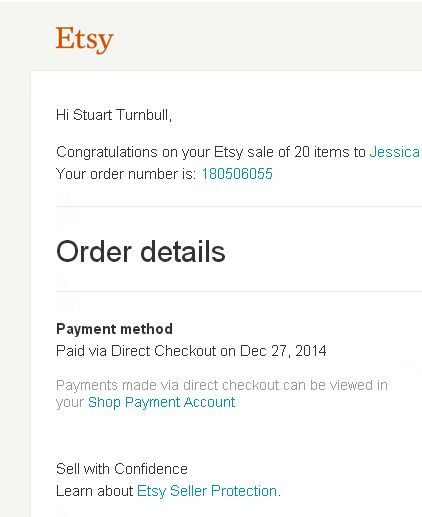 Currently my shop is stocked with 136 prints taken from just 4 books that cost a total of $19.79 (NO, this isn't a typo – LESS than TWENTY BUCKS for ALL 4 books INCLUSIVE of shipping to my door!)
Remember, this isn't complicated stuff – I simply research popular images (based on past sales), buy books containing similar images, remove the pages and list them for sale – it really is this easy to have your own lucrative and fun Etsy business!
I Want To Help You!
I want to help as many people as possible to change their lives with their own online business so I propose to dedicate this post to your questions about any aspect of selling on Etsy
If you want to take the plunge but there is something holding you back this is your opportunity to ask your question – so don't be shy – simply click the link at the top of this page to leave a comment and I will answer it!

Talk soon!



Want 5 easy side hustles?
Get your FREE guide: "5 Easy Etsy Product Lines You Can Do Right Now!"