In last week's post I talked about the reasons why  you should sell vintage collectibles if you want to make money on eBay and I shared the results from my own auctions where I sold nine pages from old books for a total of over $600!
(Print Sorcery – Turning Ratty Old Books Into Money on eBay)
It is clear from the many emails and comments I have received that there is a huge interest in how I do what I do on eBay.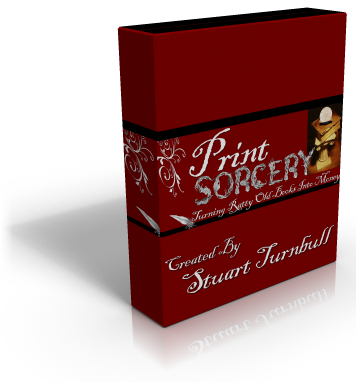 In response to your requests and interest, I have created a brand new multimedia product, Print Sorcery to teach you all of my research, sourcing techniques and trade secrets in an easy to follow step by step way.
In it you will find a SEVEN video, SIX PDF document series that will easily guide you to success in the vintage & antique print selling business.
I created two preview videos to help you get started selling in this very profitable niche!
In video one watch over my shoulder as I research eBay for rare & valuable prints.
Video two shows you the exact steps I take to source those very same prints for a fraction of their eBay value!
To watch my preview videos & claim your subscriber discount visit printsorcery.com now!
This offer is now closed, to be kept in the loop with more great money making ideas sign up to my blog using the opt-in form below!


Want 5 easy side hustles?
Get your FREE guide: "5 Easy Etsy Product Lines You Can Do Right Now!"