Support my blog – I get commissions for purchases made through the links in this post
*Our readers get a massive discount – use coupon code

StuBartKindle

at checkout for a third off!*
Imagine having a truck load of Popular "How To" Kindle Books with each book generating multiple streams of income!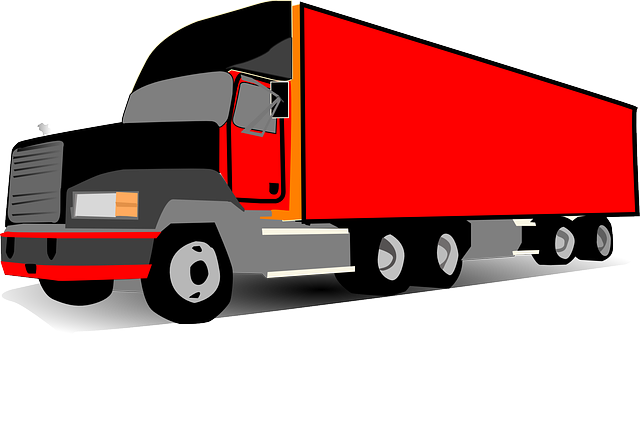 In just 60 to 90 days!
 Investing just 2-3 hours week…(less than 30 min a day!)
With virtually zero writing needed… < This is not a typo!
We're talking popular cash generating "How To" Kindle books, in your name, with little (very little) writing needed!
It's called the;
…and WOW! It's much more than just a "Kindle" course! Stay with me here…
Before we get into our detailed review (the good, the bad, and the ugly) we just want to say…
First: We actually bought this course ourselves! It's that good!
Second…
No matter what you are doing online, you should have Kindle books in your name…
Why?
There are huge benefits to offering Kindle "how to" books (that you can create with little to no writing!)
Benefit #1 Unlike "Print" books, Kindle books can have live links!
This means that you can have multiple revenue streams from each Kindle Book you create!
Your Kindle book(s) can have…
Cash Earning Affiliate Links
Cash Earning Email Sign Up Links
Cash Earning Links to your Etsy Shop
Cash Earning Links to your other Kindle Books!
Cash Earning Links to your print Books!
Cash Earning Links to your Blog or Website! (if you have one)
Benefit #2 Having Kindle versions of your print books (Journals, Planners, other…) Expands your reach on Amazon!
People searching for Kindle books will see your print books too! Kindle books have a wider reach than print books!… and people do not need a "kindle device" to read them!
Benefit #3 Kindle ebooks can be easier to create and pay more than print books!
You can often make more money from a $2.99 Kindle book than you can from a $10 print book! (and Kindle books, on average, outsell their print book versions!)… Again, people do not need a "kindle device" to read them!
Benefit #4 Each Kindle book you create becomes an automated "mini-marketing machine" working 24/7 for you, driving sales to your Etsy products, affiliate products, email sign ups, and more!
Benefit #5 No formatting headaches – Kindle books are simpler & faster to format than print books! (you only need MS Word – Or for Mac users – Pages)
There is free software that can take your MS Word document and format it for Kindle! (Mac users can use Pages & export it as a Word doc).
Benefit #6 Built in marketing! Amazon KDP has 'built in marketing programs' for all your Kindle books! Including:
 Countdown sales
 "Free for a limited time" sales
 "Kindle Unlimited" program (Amazon customers pay a monthly subscription for this, you get paid for each page read!)
And more!
REMEMBER …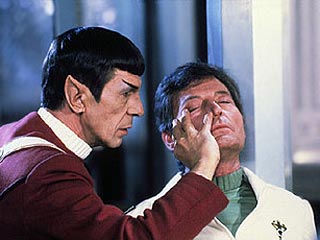 Even though your book(s) may be priced low or free, it's still making you money on the back end!
(in multiple ways!)
"OK… So, what about the "Very little writing" part? And what does this course contain?"
Glad you asked…see below!
"The Kindle Creation Challenge!"  By D'vorah Lansky M.Ed

Yes, we bought it…Now here's our complete 'insider' review!
Quick overview
It's more than just a course… It's a complete hand-holding experience!!
Inside this course you will learn the complete A to Z steps for creating popular cash generating "How To" Kindle books based on articles, interviews & course content (your own content or others) **Investing less than 30 minutes a day** With virtually zero writing!
D'vorah shows you how to create each book so it becomes a "mini-marketing" machine driving buyers to your online shop(s), affiliate products, and/or email sign up forms etc.
WHAT WE LIKED:
First…
This course is much more than just a "kindle course"! We've seen coaching courses that don't teach as much as this course!
And you can also use the same methods to:
Create PDFs (fast & easy) that you can sell on Etsy
Create freebies to build your customer list, or to include with your other products to increase sales!
Create valuable posts for social media or your website/blog
Create "Kindle versions" of your Amazon print books (if you have them or are planning to) so you can instantly reach more buyers
And more!
Second…
This course is huge (yet not overwhelming at all)
It proceeds in clear step by step fashion and consists of four main sections
Each section contains multiple lessons… There are a total of 12 lessons (8 lessons in the main course + 4 bonus lessons!)
Most courses just teach you "part" of what you need to know…This course covers everything you need to know to get your Kindle book published and making sales.
Each lesson consists of top-quality videos, worksheets, and video slide sheets (with links to resources where applicable)
This course is so massive, it used to be "drip fed" giving you one module per week over 4 weeks…But now you get immediate access to the entire course so you can go at your own speed! (Plan on ~2-3 hours a week – That's not much – less than 30 min a day!). All your course content is immediately available 'on-demand' For life! No dates to worry about!
For the first time in my life, I feel totally confident in my ability to create, format and profit from Kindle books!
-Without headaches
-Without a lot of time
– & Without much effort!
Third…
There is little to no writing needed!
D'vorah shows you how to do interview style books like this!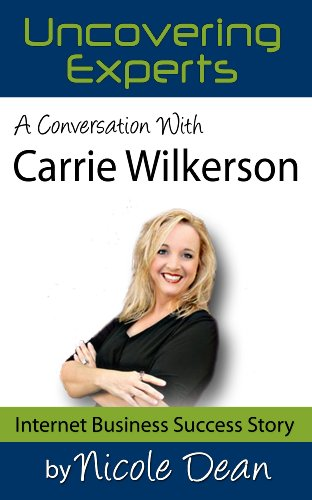 (with an expert or experts or even with you as the interviewee!). She shows you how to record and transcribe your content (So, no writing!)… Just minor editing….Done! and that's just one type of book she demos!
PLUS!… Myself & Bart include a bonus showing you how you can do transcriptions with free software! (See our exclusive bonuses below)
HERE'S another example of an 'interview style' Kindle book by D'vorah herself!

(D'vorah covers how you can get lots of experts to interview!)
Don't like interviews?… You can write out a topic in short & brief "bullet point" form and record yourself talking for about 2 minutes on each point, then transcribe (free) like above! (Again, no long form writing!)
And… Don't worry about stutters or flubs, etc. on your recordings ….no one's ever going to hear it!… You can just edit the finished transcript text to "clean up" your document…done!
Don't want to record? You can also "copy & paste" material you have the rights to (PLR, Public Domain, etc.) … Just "mix & match" material from a variety of sources to create new content!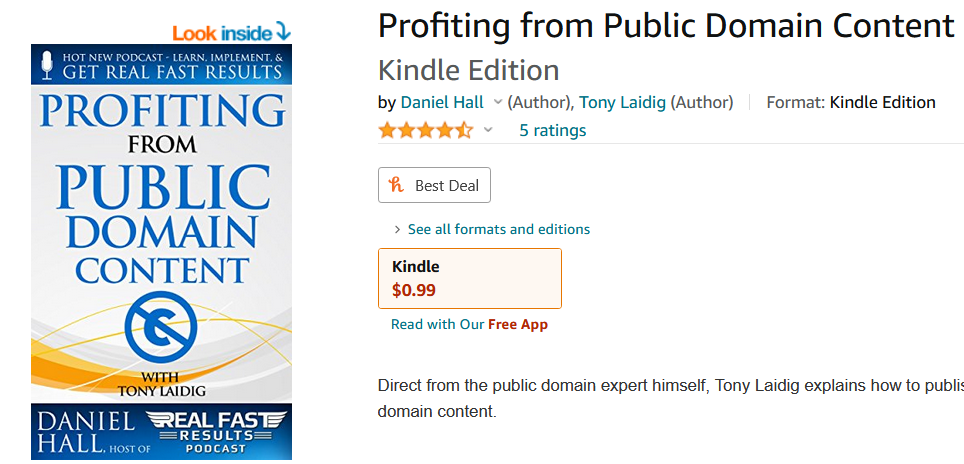 Plus, you can rework the same content into multiple books!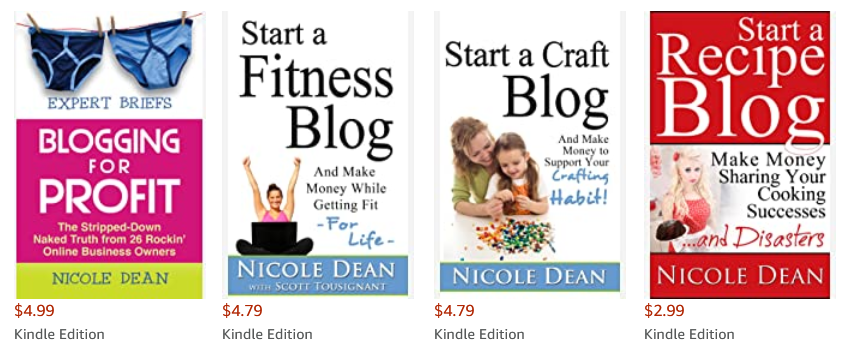 On any topic! It's like creating 1 book and getting five!
You probably already have TONS of VALUABLE info ALREADY ON YOUR HARD DRIVE that you could easily transform into TONS of popular CASH EARNING Kindle books!
NOW HERE'S WHAT WE DIDN'T LIKE (we're always honest):
1  When it comes to "transcribing" speech to text, D'vorah's methods cost money (not much but still…)
No problem: One of our EXCLUSIVE BONUSES shows you multiple ways you can transcribe material for free! (see below)
2  D'vorah recommends you set aside about 1 hour/week to go through and implement your course…
We recommend a more realistic 2-3 hours/week (still a very modest amount of time investment – If you can find time to watch Netflix reruns, you've got this!).
The details
(Plus, see our awesome exclusive bonuses below!)
Here's the detailed scoop…
D'vorah's Kindle Creation Challenge shows you step by detailed step everything you need to know to efficiently publish high quality "How To" Kindle books quickly and successfully with little to no writing!
And…Even though D'vorah's emphasis is "How To" books, you can use her same steps to create any kind of Kindle book! (Journals, Planners, Workbooks, etc.)
She also shows you how to insert "marketing pages" so each of your Kindle books generate multiple income streams!
She shows you…
How to get amazing 'content' for your books (you likely already have all the content you need on your hard drive!)
How to easily convert this content into a manuscript with little to no writing.
How to format your book(s) for Kindle – this alone was worth what we paid for her entire course! D'vorah takes all the mystery out of formatting and removes all the 'headaches' too! For the 1st time, we can publish with confidence!
She even shows you how to generate your Kindle "Table of Contents" automatically"!
She shows you multiple ways you can create attractive Kindle Book covers in just minutes using free software! Kindle covers are much easier to create than "print book" covers – with Kindle books, there's no book spine, no "back of book" covers!
She shows you step by step how to upload your book(s) to Amazon (super easy!)
How to easily market your book in very little time (both using Amazon's built-in marketing functions and using other sites).
And she's only just started!
A note about D'vorah: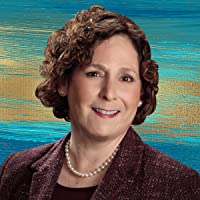 When it comes to "talking the talk" & "walking the walk", D'vorah is not only a very nice lady and an excellent instructor but she actually practices what she teaches.
D'vorah Lansky is a course creation specialist and she is also a bestselling Kindle author. She has authored many books including her Action Guides for Authors series on Amazon.
She has been marketing online since 1994 and she's been teaching and successfully coaching authors since 2007.
D'vorah also has a Master's Degree in Education, so when it comes to teaching others, she knows what she is doing…
She has a pleasant professional demeanor and a very organized approach. She has a knack for simplifying things without leaving anything out.
She's also very prompt with her customer support when you have questions and she shares key ways you can keep yourself from getting side tracked.
If, in the past, you've found yourself only "half completing" projects, D'vorah will show you how to put a stop to that and keep yourself going! (I'll be using the same techniques on my other projects!)
THERE'S MORE…
D'vorah also includes BONUS LESSONS:
She includes a lesson on 5 fun ways to promote your book(s) outside of Amazon (this is optional).
She even includes a bonus lesson (with real time over the shoulder videos) that shows exactly how to set up your very own "Amazon Author Central" page (Amazon gives you this page free) to reach more readers!
SIDE NOTE: Myself & Bart include another bonus showing you how you can set up different pen names on your Amazon Author Central page if you want to remain anonymous! (See our exclusive bonuses below)
In 2 more bonus lessons (complete with videos) D'vorah shows you two more popular styles of Kindle books you can easily create… Top Tips books and Workbooks (Journals, Planners, etc.)…So easy!
I love both of these formats! Top Tips books are so simple to create but more than that… If you have published (or plan on publishing) low content print books (such as Planners, Journals, Notebooks, etc.) D'vorah shows you how to transform these books into Kindle books too! (and stay within Amazon's "Terms of Service").
This means you can reach MORE READERS for your PRINT books through KINDLE!
SNEAK PEEK: Here's the issue with Kindle… Amazon doesn't allow "blank pages" or "blank lines" in Kindle books (because people can't write inside a Kindle book, nor can they print it out) so this would seem to rule out Kindle journals, planners and worksheets, etc. But…
D'vorah shows you a simple workaround (within Amazon's TOS) so you can still create Kindle versions of these popular 'low content' print books to reach a wider audience!
In yet another bonus lesson, D'vorah reveals how to create a Kindle Book series!…

Once someone buys one of your books, they want to go back and buy your whole series!
Course lessons include:
> Videos (very professional, D'vorah has an excellent delivery style)
> Worksheets
> Slide presentations
> Links to resources
> Action steps
> Everything you need to succeed!
* You even get weekly reminder emails to keep you on track!
THAT'S A LOT OF HELPFUL STEP BY STEP INFO… In our opinion, D'vorah's course is WAY UNDER PRICED!
We've seen courses going for $500 – $1,500+ that don't even come close to what D'vorah gives you for a small fraction of that cost!
But you still get MORE!
D'vorah's course also includes:
Access to her private discussion forum where you can connect with other people, share ideas, and even possibly find people in your book niche for interviews or added book content!
Access to her Kindle Author Showcase! – Every time you publish a new Kindle book D'vorah features it! It's a terrific way to get added exposure for your book(s)! (be sure to let her know as each of your books become available!)
Ongoing support! D'vorah sincerely wants you to succeed! Her support is awesome and prompt!
Whether you want to;
 Build an email list…
 Boost your affiliate marketing sales…
 Boost your print book sales…
 Or all of the above…
D'vorah's Kindle Creation Challenge will get you there.
*Our readers get a massive discount – use coupon code

StuBartKindle

at checkout for a third off!*
And there's more good news!
We also wanted to make investing in this awesome multi-media course a "no brainer" for you so… When you go through our link, we also include:
Three awesome bonuses free! (all created
exclusively
for this course!)
Our Free Exclusive Bonus #1 ($47 value):
Kindle Creation Challenge – General Notes & Tips: Bart & Stuart's Private Notes & Added Bonus Tips!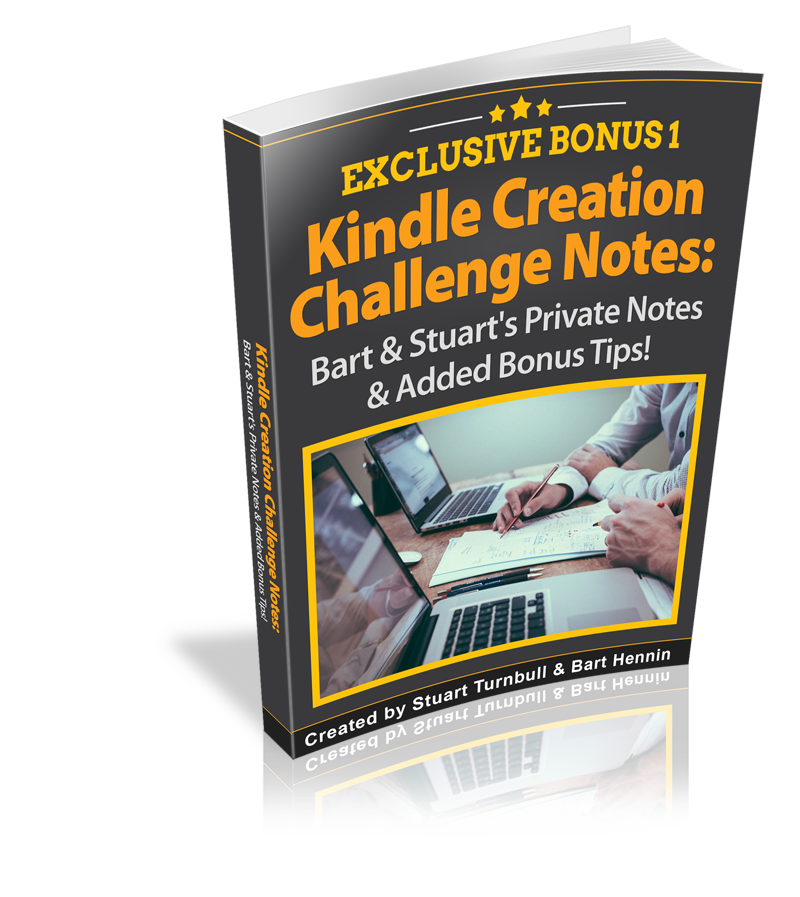 Over 50 pages of detailed notes to go along with your course! (broken down "lesson by lesson")
Includes;
Course summary in "note" form
Bonus tips from myself & Bart
Resource Links cited in the course
Bonus resource links cited from myself and Bart
Bonus tools from myself and Bart
And more!
Our Free Exclusive Bonus #2 ($67 value):
How to Write Excellent "How To" Books Without Really Writing!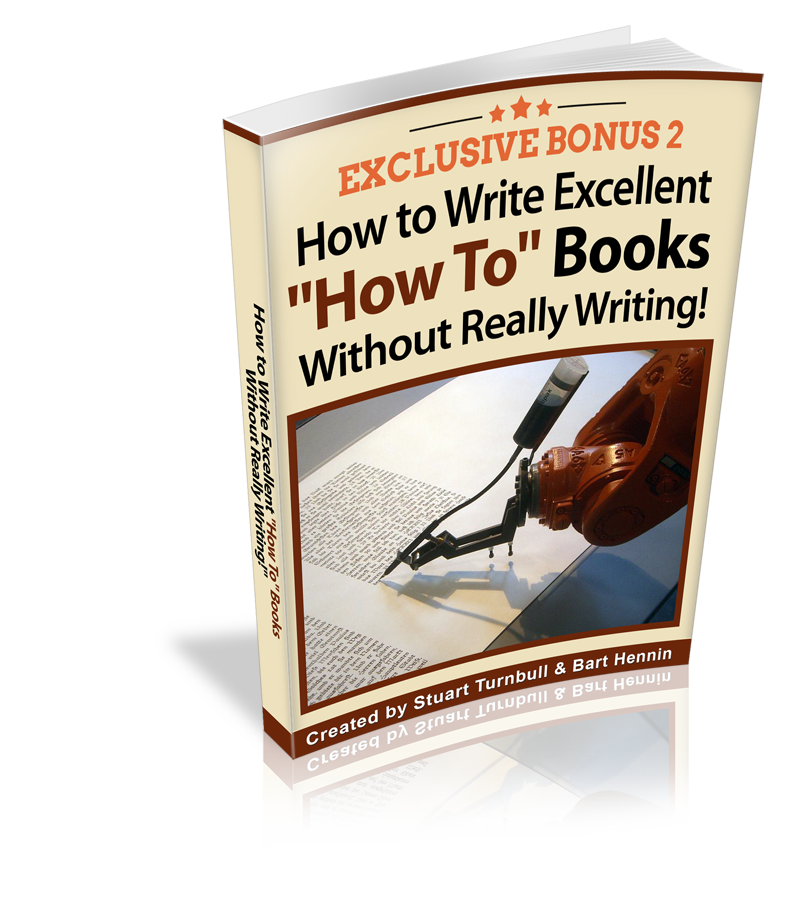 Includes multiple free ways you can transcribe recordings to create high quality books fast & easy! (using free automated software!)
Includes an actual example!
We also include a 'copy & paste' method if you don't want to record or transcribe!
Our Free Exclusive Bonus #3 ($37 value):
How to Create Author "Pen Names" & Set Up Multiple (Free) Amazon Author Pages!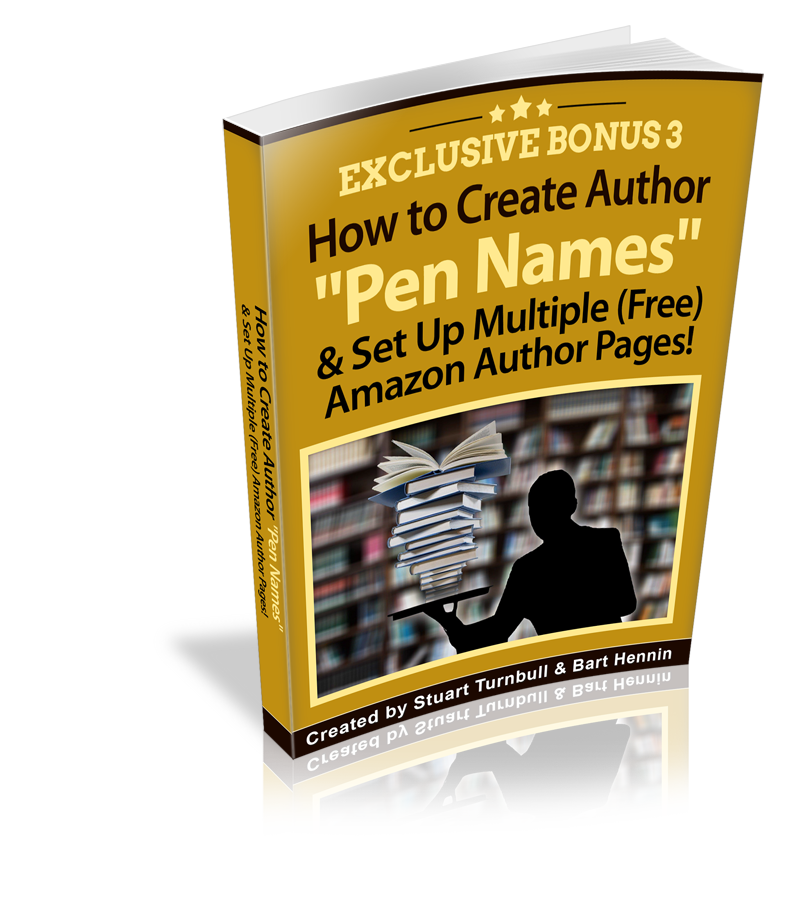 Amazon gives you a free "Author Central Page" where you can showcase your books to reach more readers…
We show you how to add multiple author (pen) names so you have multiple Author Central Pages! All free!
That's
over $150

in exclusive bonuses from Bart & myself

free

when you go through our link!
*Our readers get a massive discount – use coupon code

StuBartKindle

at checkout for a third off!*
(coupon code ends soon)
Happy Publishing!


&

PS – There is 1 optional upsell – D'vorah's Monthly Content Creation Club. With this, you get monthly content (for personal use and commercial use) and ongoing training (see below)

We didn't purchase the upgrade ourselves and so we can't knowledgeably review it but judging from the course we did buy, we're pretty gosh darn sure it's worth picking up but only if you have the budget!
*Our readers get a massive discount off the Kindle Creation Challenge – use coupon code

StuBartKindle

at checkout for a third off!*
Drop me a line at stuart@stuart-turnbull.com if you have any questions and I'll forward them onto D'vorah (she always responds quickly).


Want 5 easy side hustles?
Get your FREE guide: "5 Easy Etsy Product Lines You Can Do Right Now!"