Just do it.
Ok, that being said. Read on and let me tell you a few things that have happened to me and are very true. I know some of this has happened to you also.
First, age is no excuse.
Been there done that myself. I am a 71 year old widow. No college education either. When my husband of 50 years passed away in 2010 I was left high and dry. I went to a little over one third of the income I was used to. No insurance money left. So, I moved from Seattle WA where I had lived a goodly portion of my life to the Atlanta GA area. I had just enough money to live on barely. I'm talking Social Security. We all know how skimpy that is right? But, I do have my own modest and comfortable little home.
My next step was to find a job. Well, that was laughable. Even Walmart wouldn't hire me! I have arthritis of the spine. Can't stand more than a few minutes. So I started looking for a job online. Well, I bought a few things. Did you know there's a lot of crooks doing business on the internet? Haha. Of course you do. Well the problem I had with these programs was:
Some of them never worked – when they didn't work I could not get anyone to answer me.
Some won't refund your money no matter how hard or how long you try.
Some would have worked if I had enough knowledge about computer programs but, I didn't. They told me how easy it was. Even a newbie could do it. No. That's a lie most of the time.
Or I took one look, didn't like it and put it in the closet because I was too afraid to try. I was afraid that everyone would laugh at me if I failed. So I didn't try. We all hate rejection right? So, in this case I got in my own way.
Or I listened to other people tell me "you can't do that" and I believed them after all they were my loved ones. BIG MISTAKE. So, once again I got in my own way.
But then I started looking around and really talking to others about who was honest and who was not on the internet.
Well, that's not the easiest thing to do. One of those things where you have to kiss a lot of frogs before you get to the prince. Right? Well trust me I have kissed a lot of frogs in the last ten years while I was trying to dig up some gold on the internet. I have actually been trying this off and on for about ten years or so. But, really digging for the last three years.
I read all of the get rich quick ideas and how I can make a bazillion dollars in about 2 days if I just buy this or that or the other thing. We all know that's a lot of hooey. But when you're desperate well, you know you'll almost jump into any one's swimming hole. Watch out for the shallow one with a lot of mud at the bottom. Got a lot of mud on my face for a while there and wasted some moolah in the process.
Found a few things that worked too. They're not all bad (gurus I mean).
I sold things on Ebay and Amazon, I still do and make about $100 per month.
I wrote some cookbooks using Debra Conrad's Public Domain Treasure, I make about $25.00 a month on this.
I bought Stuart Turnbull's, Prints Make Profits. (still am doing this and making about $30 to $40. a month – If I'd get off my butt and do a little more with this I know I could make more money at it!)
I also bought Tiffany Dow's Ghostwriting Cash and am still using that also. I write articles for magazines, newspapers, trade publications etc. Just started this and am already making about $100.00 per month.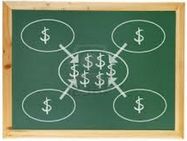 Now I know you're going to say,"well I don't have the money to buy those books". Me neither. So, I saved pennies, nickels and dimes literally until I had the money to buy them. If I can you can too.
Now my financial circumstance is improved. Am I getting rich? No, but I'm better off than I was and sure am having a great time and can afford those books I need now. The things I do now keep my brain active and I feel better about myself. More fulfilled. I feel like I'm worth something again. I know that's how you want to feel too. Hey, who doesn't right?
So, just get out of your own way and get up and just do it. At least don't stop trying. Life can be better for you too, you know it can.
So, let's just do it together.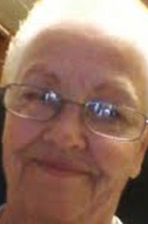 Doni Healy
Click the links to visit the websites mentioned in this post:
Debra Conrad's Public Domain Treasure
Stuart Turnbull's Prints Make Profits
Please leave a comment below to share your story of success over adversity to encourage your fellow readers


Want 5 easy side hustles?
Get your FREE guide: "5 Easy Etsy Product Lines You Can Do Right Now!"