Support my blog – I get commissions for purchases made through the links in this post
*Please note: Enrollment is now closed*
We're really excited about this!
Julie Coffman is passionate about building passive income streams by creating and selling low content books on Amazon KDP – she is also very successful at it as we disclosed in last year's post; Are You Up For This? 10 DAY SUCCESS CHALLENGE 2020!
Julie is also passionate about sharing her extensive knowledge and experience with others through her annual success challenge events!
(Read on for details of our exclusive and valuable bonus package!)
The premise of Julie's success challenge events is simple…
During a focused 10 day period (Mon to Fri for 2 weeks) Julie takes you by the hand and guides you through the entire KDP publishing process starting from brainstorming the initial idea to seeing your book live and available for purchase on Amazon!
How does she do this?
Julie starts from scratch and actually creates a brand new, low content book which she lists for sale on Amazon – during her 10 day success challenge you get to share each step live as it happens!
The challenge is for you to follow along in real time, taking action and working towards the same end result – your own published book live and selling on Amazon!
The great thing about this approach is it helps you conquer the fear, procrastination and overwhelm that strikes when you are left to your own devices.
(of course, you also have lifetime access so you can go at a slower pace too if you wish and/or adjust things to your own schedule)
Either way, the tips, resources and "real time" instruction you receive take the worry out of figuring things out on your own.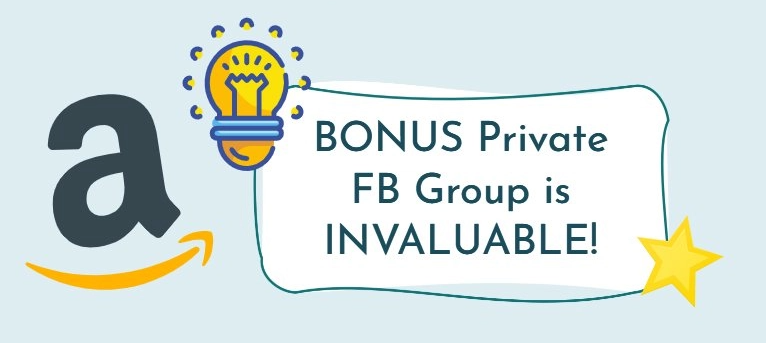 You also get access to Julie's private FaceBook group where you can interact with her and your fellow students – this is a great way to get tips and advice, share in motivational success stories and generally stay energized and positive on your journey!
The FB group means that you are no longer working alone but are part of an enthusiastic community all pulling in the same direction!
What is different about this years challenge?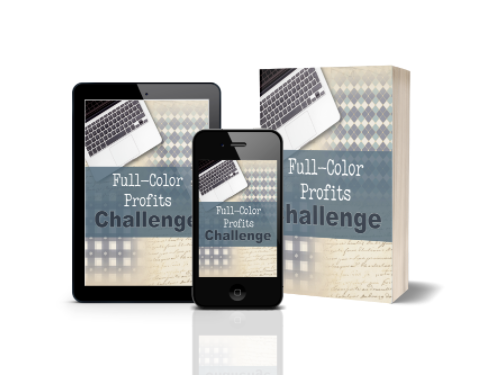 This year you'll be learning how to publish full-color paperbacks as well as tap into several profitable niches. And Julie will be demonstrating one niche, in particular, start-to-finish.
So what is this hot, low content book niche where a certain "type" of simple to create "full color book" is in very huge demand? Julie has sworn us to secrecy but…here are some hints:
The beautiful pages inside these full color books are meant to be torn out, cut up, and ripped.
The pages inside these full color books can be "repurposed" as printables you can sell on Etsy! (and other online market places)
The market is huge and has many sub-niches! It appeals to crafters, people who do journaling, people who do scrapbooking, and more!
These books are consumable meaning repeat sales!
She's also pulling back the curtain on how she researches and launches a new publishing brand. What does that mean for you? It means you'll be able to get a never-before-seen peek into one of her actual brands and can even follow along with what she publishes and how she grows long after the challenge is over!
Here's How Julie's Coaching Works…
You have just 7 days to register for Julie's awesome training. You'll get a welcome package with some valuable stuff in it!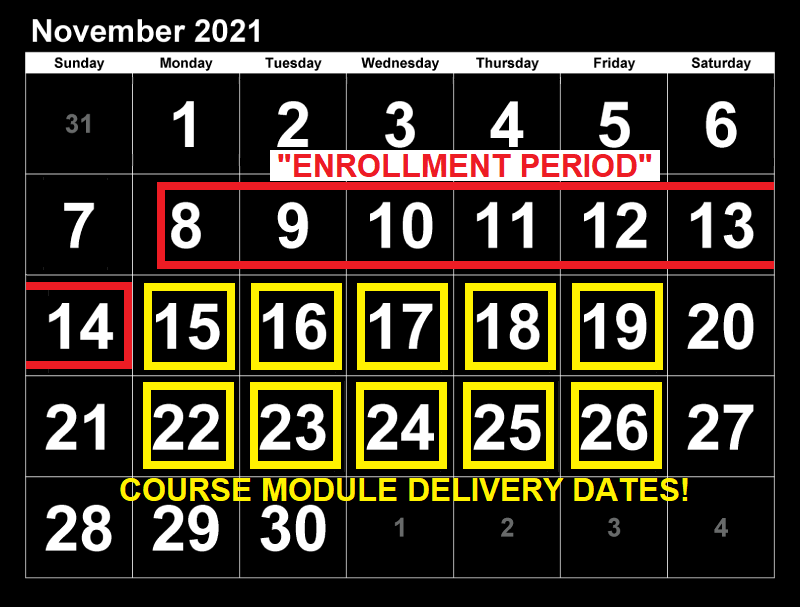 Then on the Monday following the 'enrollment' period (Nov 15th) You'll receive your 1st day training!
Each day, after that you'll get day 2, day 3, etc. until you reach day 5 on Friday Nov 19th
Then you get the weekend off (or use it to play 'catch up' if need be) or use the weekend time to create more books!
Next, in your second week, you get days 6 – 10 starting Monday Nov 22nd thru Friday Nov 26th!
Each new module includes everything you need to complete that days Step(s)!
Each day's 'live' video or in some cases videos are included!
And you get email support from Julie as needed
And access to Julie's secret Facebook Group where you can get ideas and motivation!
Here's the best part… as said, you have permanent access to all of Julie's videos and supplemental materials for life! So, you can 'go back' at any time to refresh yourself on any step!
This lets you create more low content books fast & easy!
And the more you create, the easier & faster it gets!! Want more income?… Create a few more books!
Why do I recommend Julie's success challenge?
The simple answer is because I know from my own personal experience that this method of learning works!
Back in 2008, I was desperately trying to find a mentor to help me put all of the pieces together to build my own online business – I enrolled in a very similar program to Julie's which led me through the entire process with bite sized training modules showing every step so all I had to do was follow along!
At the end of the process I had my very first ebook published and making sales and I am convinced that I wouldn't have the lifestyle I enjoy today if I hadn't taken that leap of faith and enrolled in the program.
I urge you to check out the life changing potential of Julie's success challenge for yourself…
*Please note: Enrollment closes at midnight EST Sunday Nov 14th*
Our exclusive bonus package!
We are so impressed with Julie's newest success challenge that we've gone all out and really outdone ourselves!
We've put together a superb exclusive free bonus package for you! (when you register for Julie's latest training through this post)
In our package, you get not one, but two valuable bonus guides! These guides add tremendous value to Julie's already invaluable package! Here's what you get from us…
EXCLUSIVE BONUS 1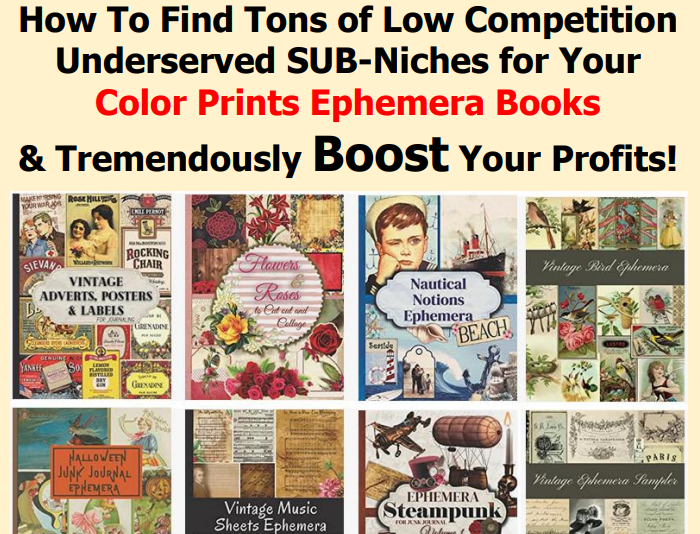 [18 Info Stuffed Pages – $37 value!]
And…
EXCLUSIVE BONUS 2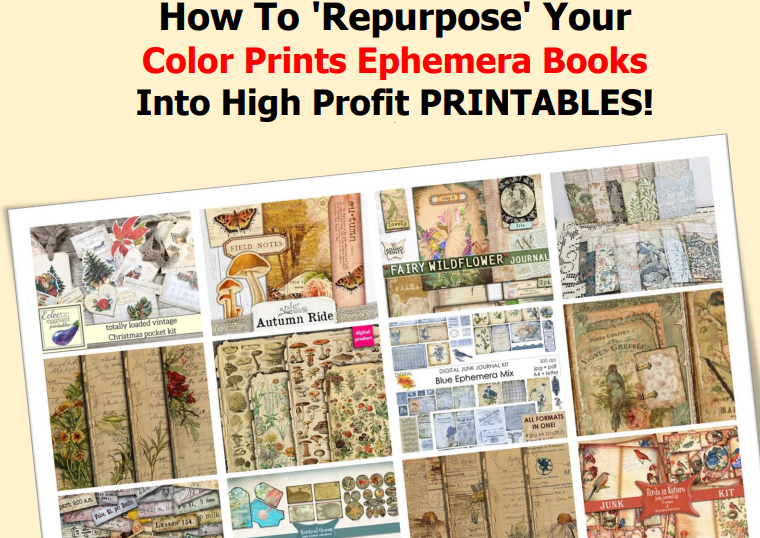 [42 Info Stuffed Pages – $47 value!]
Here's what's inside each guide:
Our exclusive bonus 1 [$37 value]
In this powerful guide, we show you how to easily find tremendously under-served high profit sub-niches for your full color books that 97% of other book sellers (and Etsy sellers) completely miss!
You'll discover…
How to find full color book sub-niches virtually everyone else misses
How to get Amazon & Etsy to both "tell you" exactly what buyers in these under-served niches are looking for
How to find tons of high value long tail, low competition keywords that you can create book titles and product titles from in the color books and printables niche!
Specific 'step by step' examples showing us uncovering specific lucrative sub-niches
And more!
Our exclusive bonus 2 [$47 value]
In this guide, we pull out all the stops and show you how you can 'repurpose' your valuable color prints ephemera books into high profit printables for even more income!
In this detailed guide, you will discover…
Multiple free online ecommerce platforms where you can get more sales and explode your profits (and how to get set up!)
How creating 1 single product can bring you up to seven income streams! (in addition to Amazon & Etsy!)
More ways to profit with your color books/prints!
A secret way to double your profits on certain sites!
How you can instantly have over 5 dozen products for sale by simply uploading 1 single print!
Links to detailed instructions for everything!
Links to valuable 'zero cost' resources we've found!
And more!
I urge you to check out the life changing potential of Julie's success challenge for yourself…
*Please note: Enrollment closes at midnight EST Sunday Nov 14th*
One more thing…
Julie is including 2 optional upsells;
Upsell #1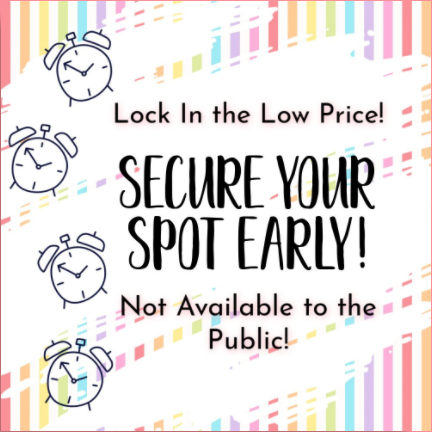 Julie is planning a follow up live challenge in January 2022 focused on full color planners and journals and this gives you the opportunity to sign up at a steep discount to the price everybody else will pay when the course launches in January!
This follow up challenge will expand on your knowledge and help you target additional, profitable full color niches – I fully recommend this upsell if you have the budget.
Upsell #2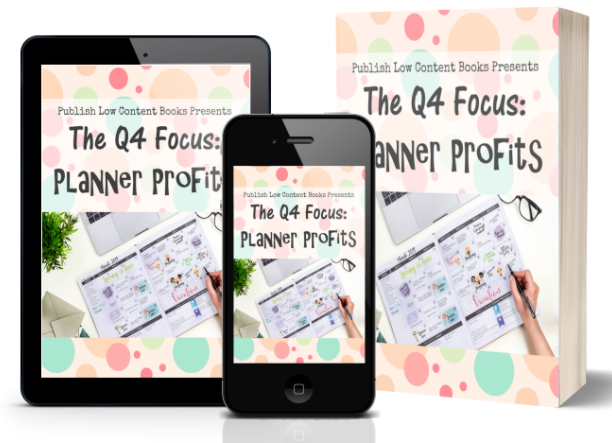 The second optional upsell is replay access to the original Q4 Profits Challenge which took place in 2019. This challenge was entitled "Planner Profits" and you get all of the video and resource material at a fraction of the original price – brilliant if you want to expand your publishing knowledge and you missed this challenge first time around!
*Please note: Enrollment is now closed*
Sincerely yours,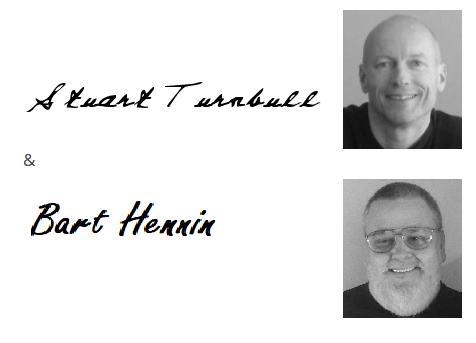 Want 5 easy side hustles?
Get your FREE guide: "5 Easy Etsy Product Lines You Can Do Right Now!"